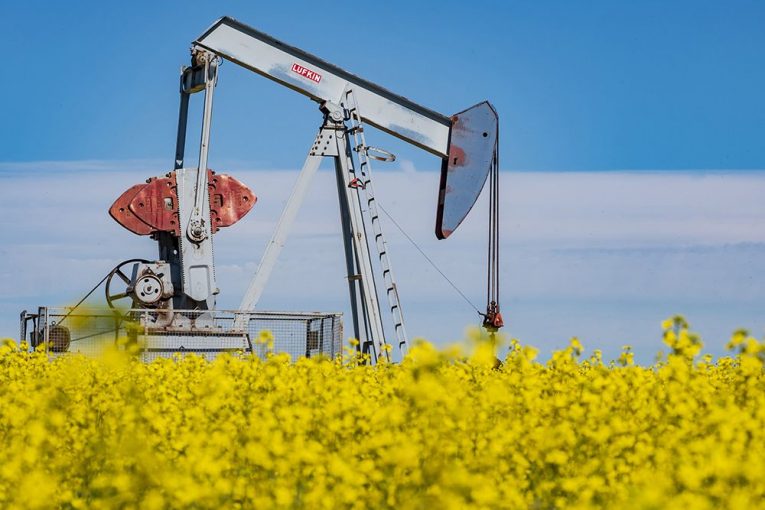 New federal climate policies, questions about peak oil demand and low commodity prices loom over Canada's energy sector today.
But there is a pathway for maintaining current production — and even expanding output — although much of it will depend on the industry's ability to lower costs and the carbon content in barrels coming out of the ground, energy experts said Thursday at the Global Business Forum in Banff.
"I would rather be Canada than a lot of other countries going through these challenging times in the energy markets," said Robert Johnston, managing director of global energy with political risk consultancy Eurasia Group, based in Washington, D.C.
"The important question is how does Alberta carve out a path to compete in that world going forward . . .
"I think Canada and Alberta do have the potential to provide the low-cost, low-risk and low-carbon oil that will maintain market share," even if demand declines, he said.
The oil and gas sector is facing both short and long-term challenges, including the push for decarbonization, difficulty raising capital, the effect of the COVID-19 pandemic on demand and benchmark oil prices stuck around US$40 a barrel.
Canada, the fourth-largest oil producer in the world, saw production reach almost five million barrels per day (bpd) by the end of 2019, although output has fallen with this year's price crash and demand destruction tied to the coronavirus.
Statistics Canada delivered a depressing data dump Wednesday on the effect of the downturn on the entire natural resources sector.
During the second quarter, GDP for the entire resource sector, including energy, mining and forestry, contracted by almost 11 per cent.
The tale of the tape for energy was brutal, with a 10 per cent drop because of lower consumption of gasoline, jet fuel and other refined products, as fewer people travelled and more people worked at home.
Some
42,950 jobs vanished across the entire resource sector
in the quarter; the energy sector alone saw 23,600 fewer jobs.
Meanwhile, demand for oil remains uncertain amid the pandemic.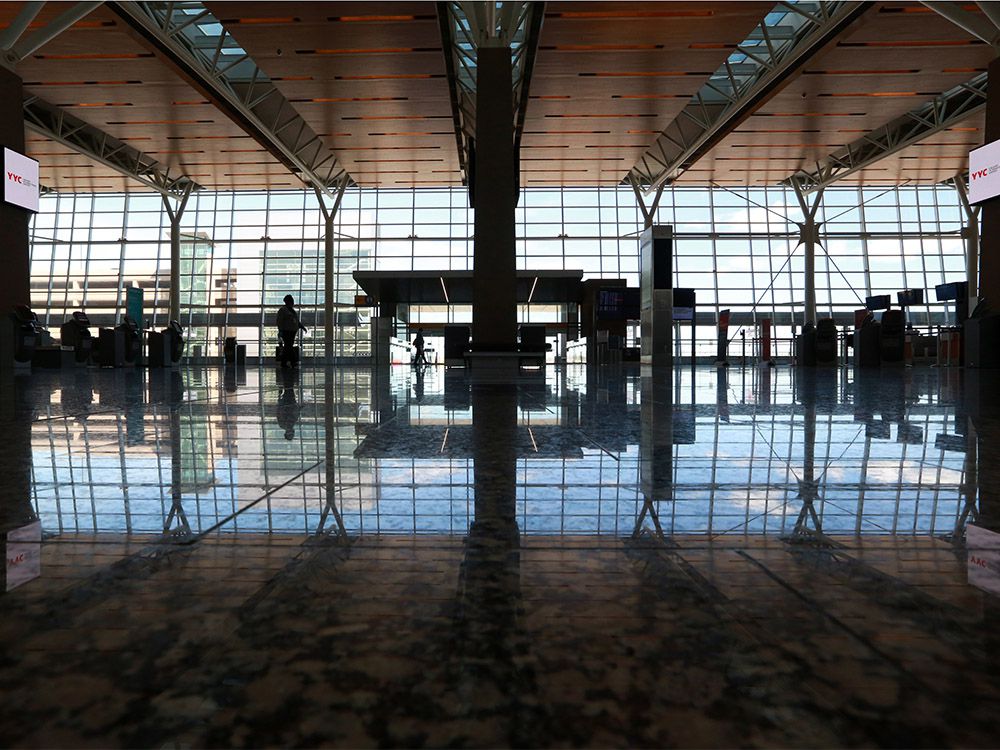 The International Energy Agency (IEA) reported recently global oil demand from January to July plunged by 10.5 million barrels per day compared with the same period in 2019.
While consumption has increased in recent months, the question is when will it return to pre-COVID levels of 100 million bpd?
In its annual energy outlook report released this month, BP Plc certainly created shockwaves. All three of its scenarios for future energy demand projected oil consumption would drop over the next three decades, and two of them predict it's already plateaued.
"It was difficult to raise capital before. But I think the ability to raise capital gets even more difficult if there's a belief the growth of demand is going to flatten or even slightly decline," Jackie Forrest, senior director with ARC Energy Research Institute, said in an interview.
Michael Tran, managing director of global energy strategy for RBC Capital Markets, noted 28 per cent of U.S. gasoline demand is tied to people commuting to their jobs.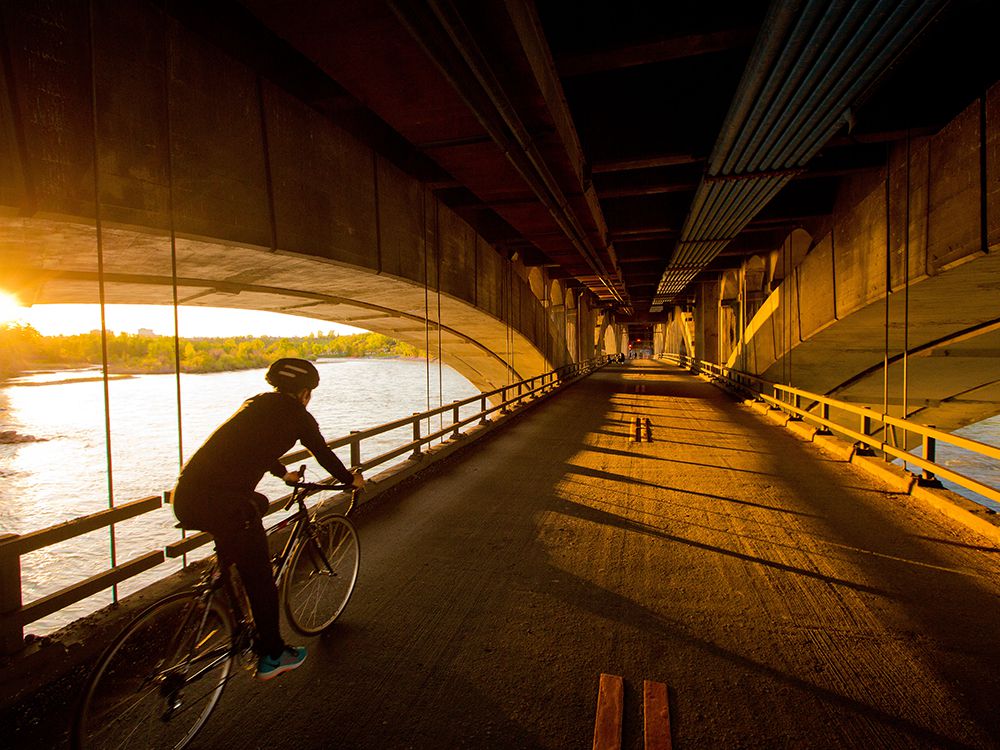 If employees work from home permanently, it will likely lead to a structural change in gasoline consumption patterns.
However, he doesn't think fossil fuels can be written off from the future energy equation.
"I dislike the term 'energy transition' because it makes it sound like oil and gas aren't part of the energy mix," he told the forum.
"Instead, fossil fuels are going to be a very key pillar . . . of the energy evolution process."
Former TransCanada CEO Hal Kvisle, who moderated the panel, said he doesn't buy the dismal projections that demand has already peaked, noting oil remains the world's most valuable commodity and developing countries need more energy.
However, Canada needs access to capital — as well as increased market access through pipelines — to grow in the future.
"Alberta can compete and be a significant supplier to the world . . . we are capable of competing on a cost-basis with anyone," he said.
In an interview, Johnston said he anticipates oil demand will recover to around 96 million bpd next year, and then return to pre-COVID levels around 2022.
Johnston sees peak demand "more as a 2040 story than a 2030 story," but said the critical question is where does Alberta and Canada fit into the future.
He suspects traditional oil-producing countries such as Venezuela, Libya, Iran and Iraq will lose market share during an energy transition period as investment eventually shifts to more stable jurisdictions.
"What investors are looking for are lower-risk, lower-cost and lower-carbon barrels. So if you can be (competitive) on that, then I think there still is some production growth," Johnston added.
Finally, there are questions about government policies and the role they will play in the energy transition.
During Wednesday's federal throne speech, the Trudeau government pledged it will legislate Canada's goal of
achieving net-zero emissions by 2050
.
It will also "immediately bring forward a plan" to exceed Canada's current climate commitment of cutting emissions by 30 per cent by 2030, initially set under the Paris climate agreement.
Speaking Thursday to reporters in Edmonton, Premier Jason Kenney
assailed the federal strategy
, saying it will impair the energy sector during a difficult period.
Policies including the new clean fuel standard also make it harder to attract investment into the province in areas such as new petrochemical and fertilizer plants, he said.
"In the real world where you can't fuel airplanes, for example, or produce petrochemical products with good wishes, in that real world there will be tens and tens of millions of barrels of oil consumed in 2040 and beyond," he said about peak demand.
"The only question then is, who will supply it?"
Chris Varcoe is a Calgary Herald columnist.
You can read more of the news on source