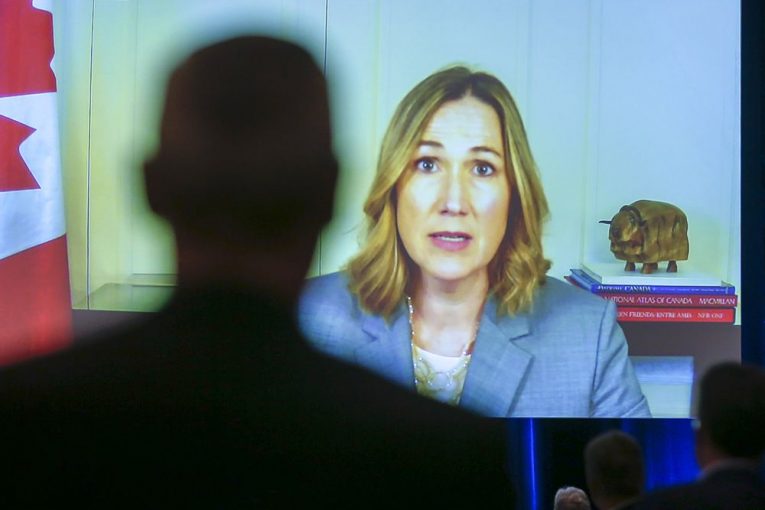 It's less than 40 days before a U.S. election, a pivotal vote that could have profound implications on Canada's most important trading relationship and, for Alberta, the future of the Keystone XL pipeline.
Speaking at the Global Business Forum this week, Canada's ambassador to the United States, Kirsten Hillman, walked a fine diplomatic line on the weighty bilateral issues of the day, from the recent aluminum tariff dispute to the border closure during the pandemic, to the cross-border pipeline project.
"President Trump is very supportive of Keystone," former federal Conservative leader Rona Ambrose said during a panel discussion with the ambassador.
"But a change in government could lead to more roadblocks or it could even lead to the project being scrapped entirely. What reassurances can you give the energy sector around this key piece of infrastructure?"
Hillman, who grew up in Calgary and was appointed ambassador in March, skillfully avoided weighing in on the U.S. election or its implications for Keystone XL, a US$14.4-billion pipeline now under construction after the Alberta government made a $1.5-billion investment in it this spring.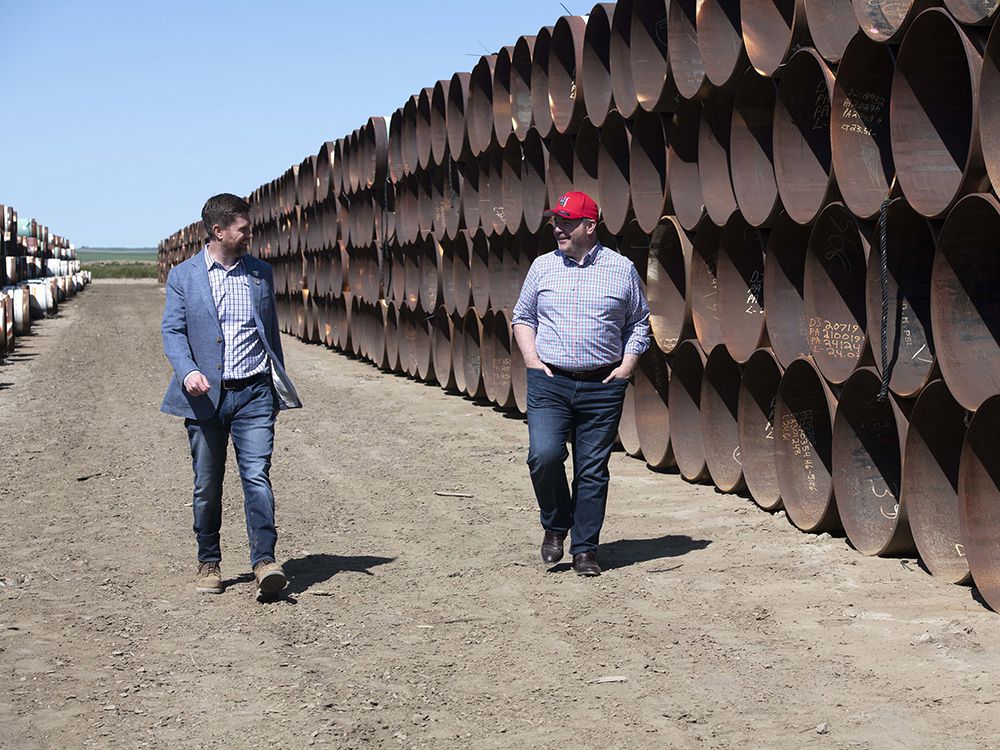 Her guiding principle around all advocacy is to stick to the facts on the ground when pressing Canada's case, she explained.
"We have to understand at a granular level why these projects are important for Americans," Hillman replied.
"Like us, what's on their minds, in addition to fighting the virus, is economic recovery. It's jobs, it's security, including energy security, it's environmental stewardship, it's engagement with local communities … On all those fronts, we have a lot to bring to the table."
The best case for Keystone XL is not just that it is in Canada's interests to see the project built, but it's also in the best interests of our neighbours.
The project will create employment on both sides of the border, and generate revenues for governments and industry. And pipelines remain the safest way to move oil.
"It's a project that will strengthen U.S. energy security, safely, but also sustainably and responsibly and based on the facts," Hillman said in an interview.
"There is a very important and compelling story to tell here to Americans, which is, this is a project that is going to bring significant economic benefits, create jobs at a time they're trying to … get their economy back on track, as are we.
"And then on security and economic and environmental grounds, we're by far their best partner."
Canada's ambassador is not about to wade deeper into the tricky political waters during the middle of a divisive U.S. election campaign.
Joe Biden has already said he would cancel the presidential permits for the project if he's elected, reversing Donald's Trump's approval, which had overturned former president Barack Obama's rejection of KXL.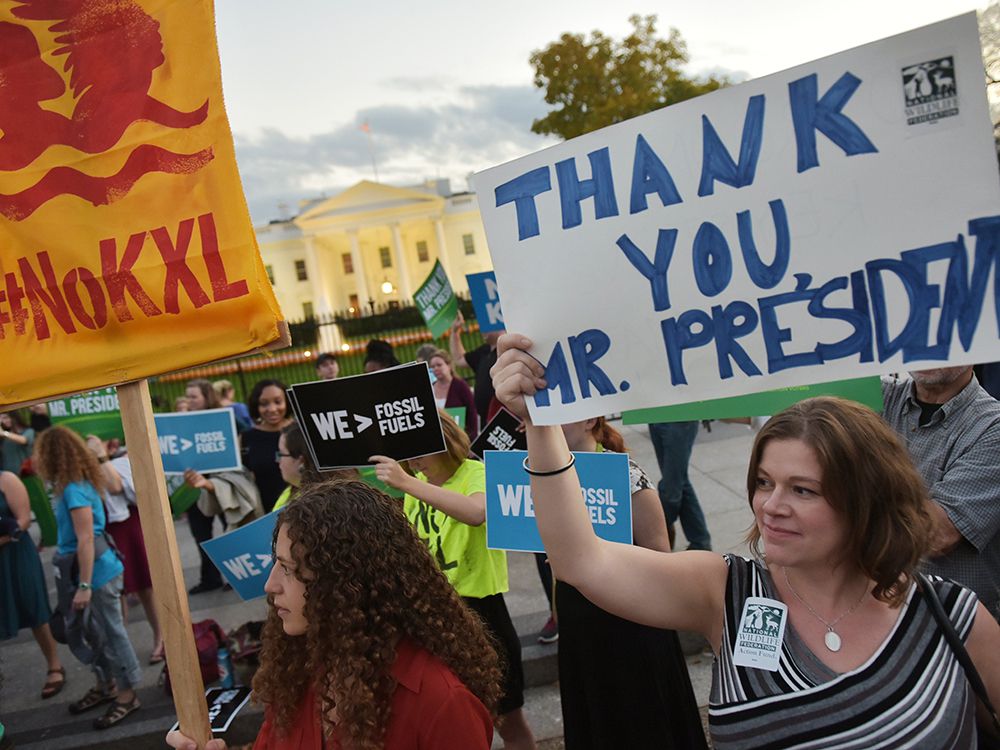 Gary Doer, who was deeply involved in the Keystone XL file during his time in Washington from 2009 until 2016 as Canada's ambassador to the U.S., noted there is strong political support at the state level for the pipeline.
He also pointed out the United States, like Canada, will be investing heavily in infrastructure to create jobs in the coming months and years. U.S. business groups back the energy project, as do some large unions that have members on both sides of the border.
"Biden has a lot of support from the hard hats … there are a number of states and a number of unions that support it," Doer said in an interview Friday.
"You have to assume Biden will keep his word. No. 2, everything in the United States is dynamic. And the dynamic includes people in the regions still want the jobs."
Christopher Sands, director of the Canada Institute at the Washington-based Woodrow Wilson International Centre, isn't convinced Keystone XL is necessarily doomed if a new president is elected in November.
He said it's unclear if the presidential permit is revoked — and the cross-border section is already built — what that ultimately will mean.
"I think the ability of the White House to revoke the permit is an empty threat. Not to say it's home free, but that one is more about symbolic politics and Biden trying to reassure environmentalists that he's on (their) side," Sands said Friday.
Both Sands and Doer say another issue to watch in the coming months will be Buy American sentiment that will likely gain traction during the economic recovery.
But Hillman pointed to a couple of interesting statistics that have been largely overlooked.
While the U.S.-Canada border has remained closed to non-essential travel since March, and it's unclear when that will change, critical trade and commerce is still occurring.
During a one-week period in September, there was an 87 per cent reduction in overall travel of all modes across the Canada-U.S. border, but only a two per cent drop in trucking transportation — and a seven per cent increase in trade volumes going back and forth.
Supply chains are holding up. Essential products are moving in both directions, to the benefit of both countries.
"For Canada and the U.S., what has worked during this COVID crisis, and what I am confident will continue to work in our relationship, is a focus on the facts," Hillman said.
"I am confident that if we continue to bring the facts to the table, we will continue to have that message understood here in the U.S."
Chris Varcoe is a Calgary Herald columnist.
You can read more of the news on source