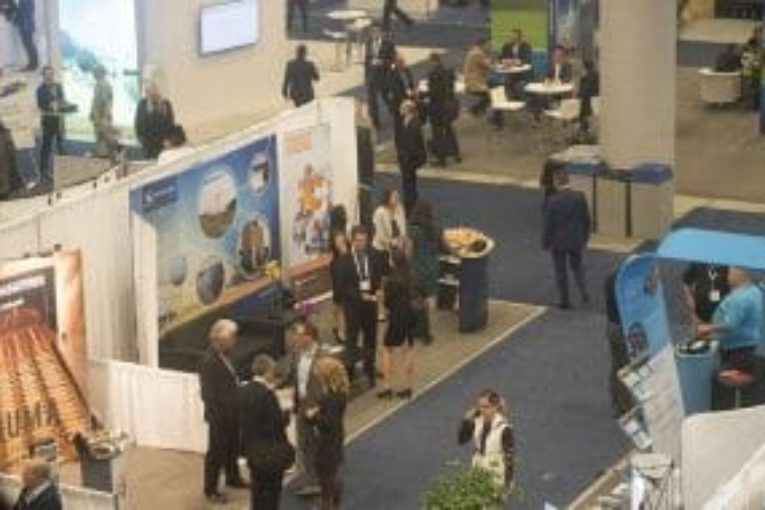 1,400 attendees and 120 exhibitors gathered in Montreal for CanWEA's annual wind energy conference and exhibition
In October, I had the opportunity to attend and 'live' tweet at CanWEA's 33rd Annual Conference and Exhibition in Montreal. The two-and-a-half-day event featured expert speakers on a range of topics, including emerging business development opportunities, wind and energy market trends, industry best practices and technology innovation. Approximately 120 exhibitors, representing the industry's leading companies in Canada, also had the opportunity to showcase the latest in wind-related products and services on the tradeshow floor.
The conference theme was Energy Transition and the discussion ranged from AI and the internet of things as part of the grid of the future to decarbonization pathways and the projected $100 billion in low carbon investment expected in Canada over the next 20 years.  CanWEA president Robert Hornung explained, "as the energy landscape continues to evolve, it will not only open new markets for our industry, but create new opportunities for Canada to capitalize on its abundant and diverse renewable energy resources."
"Canada's wind industry is leaving this year's conference energized and excited about what lies ahead. Wind energy represents the future, one that will rely on a smarter and more sophisticated electricity grid to provide the carbon-free, low-cost energy that will unlock new clean growth opportunities for Canada," Hornung went on to say.
I invite you to peruse the photos and captions below. You can click on any image to enter gallery mode. Photography by 3flow communications inc.
Public Affairs Advisor for the Prairie region for the Canadian Wind Energy Association (CanWEA)
You can read more of the news on source