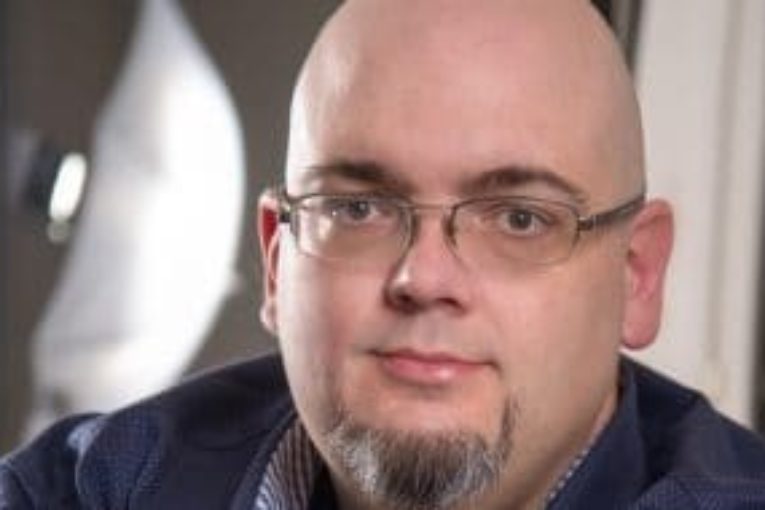 CanWEA's new Public Affairs Specialist in Calgary
The Canadian Wind Energy Association (CanWEA) communications team is pleased to welcome a new team member into our fold — somebody who continues our commitment to building a stronger presence in western Canada.
Bryan Passifiume is CanWEA's Public Affairs Specialist, joining our team in mid-August.
Based in Calgary, he'll be responsible for bolstering our communications and public affairs presence in western Canada.
Bryan comes to us from a background in journalism — most recently with the Calgary Sun but he's also worked as a television director and news photographer.
In order to get to know him better, we turned the tables on this reporter and decided to ask him some questions for a change. Here's what he told us…
Having lived in Alberta for the better part of a decade, I've seen first-hand the dangers of putting all of your energy-eggs into one basket. Even with the province's oil and gas sector on what is appearing to be a protracted downswing, Alberta still holds its place as Canada's energy capital.
My first 'Alberta Experience' came courtesy of a 2007 job offer from the Pincher Creek Echo, a newspaper I would eventually return to in 2013 as its editor. Wind power in Canada was in its adolescence at that point, and Pincher Creek was where it all began. The sight of towering wind turbines framed by the western slopes of the Canadian Rockies always stayed with me.
I covered a lot of wind-related stories in my career, including the 2012 opening of the Halkirk wind farm in Paintearth County, Alberta's largest wind generation facility at the time as well as Ikea's purchase of a wind farm near Pincher Creek, their first-ever North American investment in renewable energy.
Being a reporter means being an always-on storyteller. Whether it's a car pile-up or a child collecting teddy bears for local cancer patients, it's all about being a temporary advocate for an idea you're pitching to your readers.
I'm approaching this role along a similar path…not only being an advocate for wind energy in Canada, but telling the story of its importance – both in the past and looking forward.
As I mentioned before, western Canada's always been about its natural resources – oil, gas, potash, timber, minerals – and wind.
While consumable resources still have their place in the province's economy, renewables have always been right there. Anybody who thinks there's no future in wind energy just needs to spend a few weeks living in Pincher Creek – it's a resource that, for better or worse, seems to have no problem renewing itself.
With Alberta and Saskatchewan currently developing their renewable strategies, I am eager to support CanWEA and its members on engagement and communications in the region, while also working with our communications department in Ottawa on national efforts.
Being a part of a strong association such as CanWEA means a unified force working together to celebrate the triumphs and collective talent to overcome the challenges. It's all of our partners, in industry, government and stakeholders, that make wind energy what it is – a safe, clean and reliable source of energy.
As the technology and efficiency in wind capture improves, the stage has already been set for wind energy to become a leading western Canada export – Alberta born and raised.
That's it for our introductory Q&A with Bryan, CanWEA's new Public Affairs Specialist in Calgary. Bryan can be reached at [email protected], or by phone in his Calgary office (403) 815-1407.
Director of Media and Communications at the Canadian Wind Energy Association.
You can read more of the news on source