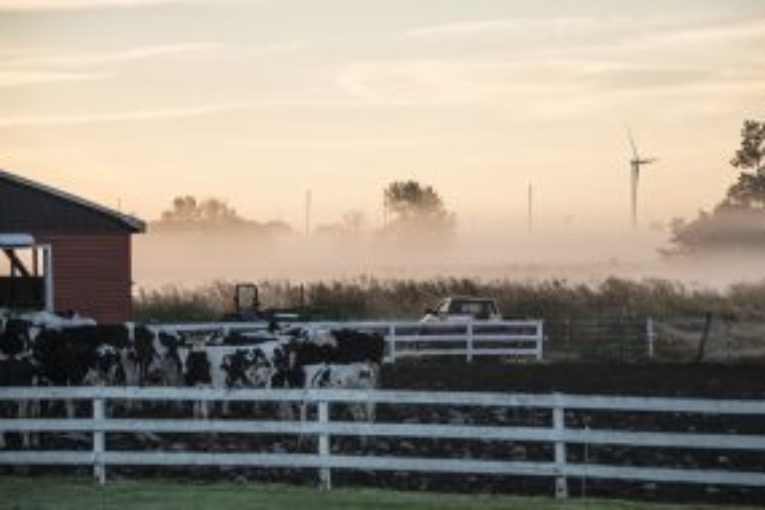 Is Ontario moving too quickly to increase the role of wind energy in the province's electricity mix? Absolutely not.
With the provinces and federal government now moving to carbon pricing and envisioning a low-carbon economy, we must continue to invest in cost-effective wind energy. It's crucial for our environment and for our economy.
Let's give Ontario credit for what it has achieved. It's the first jurisdiction in North America to eliminate coal-fired electricity. It has taken the province from having not enough electricity to having a reliable supply. It has made Ontario the leader in wind energy and encouraged a competitive domestic renewable energy industry.
Because any new electricity infrastructure is more costly than existing facilities, Ontario's investment in new natural gas and renewable energy generation, nuclear refurbishment, and new transmission infrastructure has resulted in higher electricity prices. But along the way, Ontario has also created thousands of new highly-skilled jobs, delivered local economic benefits and cleaned the air – virtually no more smog days!
The province is ahead of the curve in committing to reduce the carbon intensity of its economy. And now governments everywhere are realizing that they must also address the risks of climate change.
Ontario is not only the Canadian leader in wind energy generation, it also has a competitive edge in a fast-growing global market for clean energy. The International Energy Agency estimates that US$36 trillion will need to be invested in the transitioning energy sector over the coming years.
Continuing and extending this commitment to wind energy will achieve three important benefits for Ontario:
Wind energy does not have a commodity price risk, as do fossil fuels. Wind also does not have a carbon price risk at a time when carbon prices are expected to escalate over time. Without these risks, wind energy should enjoy long-term price stability.
Moreover, wind energy costs are declining. A study last year (Lazard 2015) shows that wind energy costs have fallen by 61 percent over the past six years. According to Bloomberg, costs are projected to fall by an additional 41 per cent by 2040, as wind developers worldwide continue to realize economies of scale and efficiencies. Recent wind power procurements in Ontario, such as those via Ontario's LRP I that concluded earlier this year, have costs as low as 6.5 cents/kWh. When you compare that to Ontario Power Generation's recent filing for a rate increase that will put the electricy they supply at a rate of 16.8 cents/kWh by 2026 it makes sense for Ontario to get this new low-cost wind energy on the grid.
Achieving a low-carbon economy and meeting Ontario's climate goals will be much more difficult without a continuing – and growing – commitment to emission-free, affordable wind energy. As the province updates its Long-Term Energy Plan, the Canadian Wind Energy Association (CanWEA) will communicate wind energy's many benefits for Ontario's economy and climate. CanWEA is confident that the LTEP process will clearly demonstrate a need for new cost-competitive non-emitting energy and that wind energy will be an obvious choice to meet this need.
Photo: Siemens Canada Limited
Ontario Regional Director at the Canadian Wind Energy Association
You can read more of the news on source