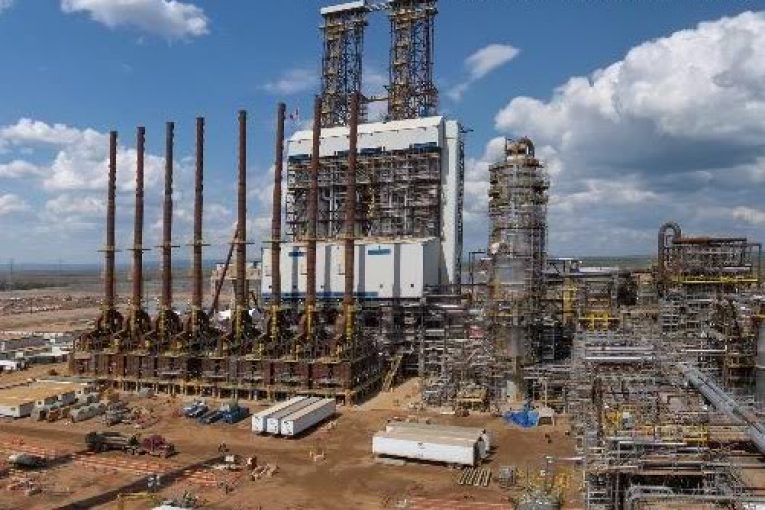 Light, sweet crude out of Canada and North Dakota surged to their highest levels in over four years on Thursday, as Midwest and East Coast refiners bid heavily for those grades after Hurricane Harvey upended energy markets in the U.S. Gulf.
Widespread flooding following the giant storm forced several U.S. Gulf Coast refiners to shut, idling a quarter of nationwide refining capacity. Many of those refiners are only now rumbling back into operation.
The shutdowns had a twofold effect for Midwest refineries. It pushed U.S. oil to its lowest point against Brent crude in two years , cheapening Bakken and Canadian grades for Midwest buyers. It also boosted refining margins, creating a unique opportunity for the likes of Marathon Petroleum , HollyFrontier Corp and others.
Those refiners delayed scheduled work to take advantage of the stronger returns, bid up physical barrels and ran their refineries at higher-than-usual rates for this time of year.
Canadian prices are higher due to demand by Midwest and East Coast refiners "anxious to cash in on higher margins while Gulf Coast plants remain offline," said Sandy Fielden, director of oil and products research at Morningstar.
He said the wider Brent/WTI spread signals that excess crude will head into the export market as soon as ports return to normal service.
Canadian light synthetic prices were already higher after Canadian Natural Resources Ltd's Horizon project in northern Alberta, one of the largest sources of supply, started a 45-day turnaround and had a fire at the plant on Monday.
"It's going up a dollar a day. It's wild," said one Calgary-based broker. "Nobody saw this coming."
Synthetic crude for October delivery hit $6.25 a barrel over WTI in mid-morning trade on Thursday, according to Shorcan Energy brokers. On Tuesday it closed at a premium of $3.15 per barrel.
Traders said other light grades like Canadian Mixed Sweet Blend were also rallying.
Bakken delivered into Clearbrook, Minnesota , meanwhile, rose to $4 over WTI, the strongest premium since June 2013.
Marathon has delayed work on its 225,000-bpd Robinson, Illinois, and 240,000-bpd Catlettsburg, Kentucky, refineries.
HollyFrontier also delayed planned work at its 125,000-bpd Tulsa, Oklahoma refining plant to the first quarter from the fourth originally, according to Energy News Today.
Refinery utilization in the Midwest fell 2.9 percentage points last week, according to U.S. government data, although they are the highest levels seasonally since records available back to 2010. On the East Coast, rates are at a record.
The WTI margin for the U.S. Midwest was $12.46 a barrel, up from around $8-$9 a barrel before Harvey hit, S&P said, with Gulf Coast margins near two-year highs.
(Reporting by Nia Williams in Calgary and Catherine Ngai in New York; additional reporting by Jarrett Renshaw in New York; editing by Jonathan Oatis)
You can read more of the news on source