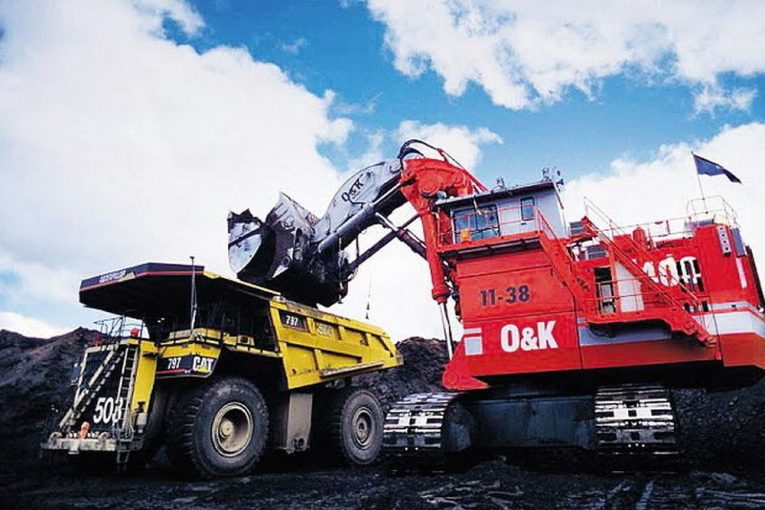 As foreign companies pack up their bags to leave the Canadian oilsands, there's a notion the sector will soon enter a no-growth era.
Increasingly, that appears to be more myth than reality.
Two new reports this week illustrate the world needs more oil and Canada is expected to crank up production in the years to come.
Much of this increase will come from the oilsands.
On Thursday, the U.S. Energy Information Administration (EIA) released its annual global energy outlook, projecting Canada will boost its production by 1.3 million barrels per day by 2040.
This increase will come "mainly from oilsands production, with small additions from tight and non-tight resources" it said.
In the shorter term, Canadian output will climb by about 300,000 barrels per day this year, before adding another 200,000 bpd in 2018, the Paris-based International Energy Agency said in a separate report Wednesday.
It predicts Canada will produce almost five million barrels per day sometime next year, a number that's more aggressive than projections from the Canadian Association of Petroleum Producers, which expects the country will reach that threshold in 2029.
The bottom line, however, is more growth is expected, even with benchmark crude prices stuck under US$50 a barrel today.
"There continues to be growth prospects for the oilsands, but largely linked to the existing investments," said Ben Brunnen, CAPP vice-president of oilsands.
"Because it's such as long-term play with very low decline rates and with long cycle investment, we will see the production increase."
In other words, commitments made prior to the 2014 price crash continue to wrap up — including Suncor Energy's $17-billion Fort Hills project — and these ventures will fuel short-term production bumps.
The bigger question is what happens once those projects are done? And in a carbon-constrained world, is more oil even needed?
Yes, says the Energy Information Administration.
As the world's population grows and developing countries require more energy, total demand will jump by 28 per cent by the year 2040, it forecasts. Renewables will see the fastest expansion, but the world will still consume 113 million barrels of oil per day by 2040, up almost 19 per cent from two years ago.
Oil's share of global energy consumption will dip slightly, from one-third to 31 per cent during the period.
"Fossil fuels still account for more than three-quarters of world energy consumption through 2040," the report points out.
And that's where Canada comes into play.
The oilsands, containing the world's third-largest crude reserves, have ample room to rev up output, although the resource faces several obstacles.
Crude prices must climb higher before companies significantly hike capital spending. Producers hard hit by the downturn are focused on grinding down costs and improving performance.
Oilsands capital investment has fallen by more than half since 2014, to $15 billion this year.
The United States, with its shorter-cycle shale oil resource, is winning the global battle for capital. Questions about environmental performance and the impact of climate regulations also hover over the sector.
The past year has seen a stream of international companies — including Royal Dutch Shell, Statoil, ConocoPhillips and Marathon — sell off $31 billion in oilsands assets. In turn, Canadian heavyweights such as Suncor, Cenovus Energy and Canadian Natural Resources have snapped up their stakes.
Suncor Energy CEO Steve Williams said the country likely won't see new large-scale oilsands mines approved in the next decade. However, growth is expected to come from smaller-scale thermal projects and by companies optimizing existing developments.
"I'm optimistic about growth going forward. The commodity business is a cyclical business, so you'll see periods of great spend and then more conservative periods when we retrench," he said.
Among the keys for Canada will be creating a climate that attracts investment, and building new infrastructure needed to move oil to new markets.
Energy Minister Marg McCuaig-Boyd, who is completing a trade mission to China, Japan and South Korea, said the pending construction of the Trans Mountain pipeline expansion, which will move Alberta oil to tidewater, "has become a game-changer for Asia."
After meeting with companies such as Japan Petroleum Exploration Co., Cosmo Oil and the Korea National Oil Corp., she's confident foreign investment will return to the sector.
"There is imminent and pent-up interest in Asia for Alberta oil and gas," she told reporters Thursday.
There are competitiveness issues to resolve, and Thursday's decision by Nexen Energy to shelve its Aurora liquefied natural gas proposal underscores the broader challenges facing Canadian energy developments.
But there are also believers willing to bet on the long-term future of the oilsands who remain committed to staying put.
Satoshi Abe, president of Japan Canada Oil Sands Ltd., marked the official opening of the company's $2-billion Hangingstone oilsands project on Wednesday, which it partnered with Nexen to complete.
Construction began almost five years ago. Production started last month and will reach 20,000 barrels per day by next year.
While some multinationals have left the oilsands, Abe noted some Canadian companies are still growing and they share a similar view with the Japanese firm: "That the oilsands development makes sense in the long run."
The future isn't assured for the oilsands. But it also isn't as bleak as some would like to pretend.
With 165 billion barrels of established reserves and a world still thirsty for energy, don't count it out yet.
Chris Varcoe is a Calgary Herald columnist.
.com
You can read more of the news on source