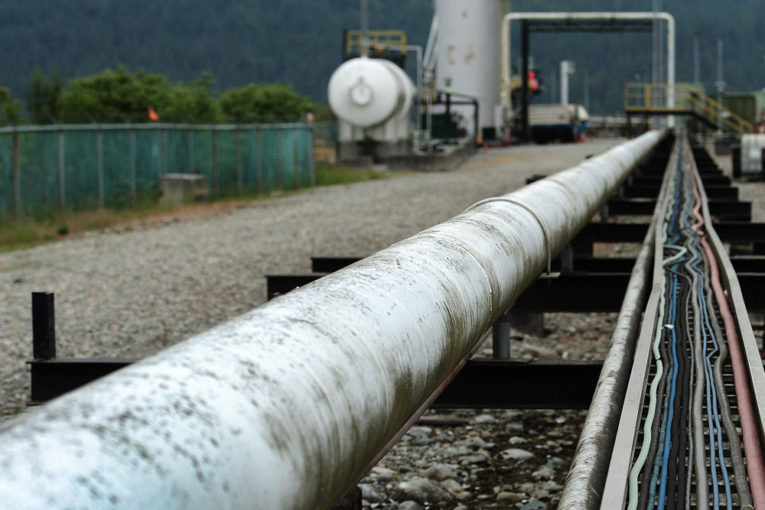 OTTAWA — Observers say fresh obstacles to building the Trans Mountain expansion project raise new alarms over Canada's seemingly unpredictable regulatory regime, threatening to scare off would-be investors in the U.S. and elsewhere.
The Federal Court of Appeal decision that effectively overruled Cabinet's approval of the pipeline in 2016. The decision compels the national energy regulator to repeat a portion of its consultation process, halting construction and setting back the timeline for the project.
It follows earlier regulatory delays that have hobbled Trans Mountain and other proposed pipelines in Canada, including Enbridge Inc.'s Northern Gateway pipeline project, straining the patience of foreign investors.
"Investors are beginning to say enough is enough," said Jeremy McCrae, analyst at Raymond James in Calgary. "The ruling is clearly negative. There was always an overtone of U.S. investors in particular saying Canada's regulatory regime is hard to work with."
Christopher Ragan, an economics professor at McGill University and chair of Canada's Ecofiscal Commission, said investors are "one notch less likely to commit capital toward large-scale investment in Canada" following the decision.
"My general view is that this will be interpreted, rightly or wrongly, as yet another regulatory hurdle that can cause trouble for major projects," he said.
Most oil-weighted Canadian energy stocks fell on the news. MEG Energy Corp. dropped nearly four per cent to just over $8 per share by market close, while Cenovus Energy Inc. fell nearly two per cent. Integrated oilsands giant Canadian Natural Resources Ltd. saw a 1.2 per cent drop, while rival Suncor Energy Inc. rose 0.6 per cent.
Energy economist Peter Tertzakian said there has been a general falloff in both debt and equity raises by Canadian firms, due partly to the collapse of oil prices in 2014, as well as the layering effect of pipeline constraints and regulatory uncertainty.
"The general trend is that the tide of investment has receded in Canada," he said."On equity raises this year the run rate has been almost zero."
Total debt and equity financing by Canadian oil and gas companies typically average around $3 billion per quarter, according to ARC Energy Research Institute data, but have fallen to nearly zero in recent quarters.
Scotiabank chief economist Jean-Francois Perrault said the decision will "complicate the investment climate" for any potential investors mulling a position in Canadian energy firms.
"Obviously it's a pretty disappointing result—there's a fair amount of uncertainty as to how the government proceeds from here," he said.
However, Perrault also pushed back against claims that foreign direct investment into Canada more generally has suffered as a result of a lack of competitiveness compared to the U.S., or due to an unreliable regulatory regime in Canada.
Direct investment in Canada totalled $11.7 billion in the second quarter, primarily in the form of equity instruments, according to Statistics Canada.
"More than half of the direct investment activity was in the manufacturing sector. As a result, foreign direct investment generated a net outflow of funds from the economy of $10 billion in the second quarter," the agency said in a report Wednesday.
Foreign investors also added $917 million of Canadian equities to their holdings, the lowest investment since the third quarter of 2015. Foreign investment in Canadian shares have totalled $6.7 billion since the beginning of 2018, compared with $47.1 billion over the two first quarters of 2017, according to StatsCan.
Politicians and various business associations sounded off on the Federal Court's ruling Thursday, saying it threatened to leave Canadian taxpayers footing the bill for the long-delayed pipeline. Kinder Morgan Canada Ltd. shareholders voted on Thursday to sell existing Trans Mountain assets to the Canadian government for $4.5 billion. Construction of the pipeline could cost another $6 billion to $8 billion, according to analysts.
"It sends a profoundly negative message to investors both here at home and around the world about Canada's regulatory system and our ability to get things done," Canadian Chamber of Commerce CEO Perrin Beatty said in a written statement about the decision.
Conservative leader Andrew Scheer, meanwhile, said the decision represents a "further eroding of confidence" in the Liberal Party's ability to complete construction of the pipeline.
Thursday's ruling, laid out by Justice Eleanor Dawson, found that the National Energy Board did not meet its duty to consult with First Nations groups along the pipeline. Cabinet approved the project in November 2016.
Dawson also said the regulator failed to account for the environmental impact of increased tanker traffic in the port of Vancouver, a major point of contention for local communities and activist groups. The NEB has typically not accounted for marine traffic as part of its review process, and made arguments to the court that it was outside of its traditional purview.
Dawson said the NEB "erred by unjustifiably excluding Project-related marine shipping from the Project's definition" and that its report was in turn "so flawed that it was unreasonable for the Governor in Council to rely upon it" in its approval of the expansion.
The decision will compel the NEB to repeat the third phase of its consultation, which took roughly 10 months to complete between February and November in 2016. The Federal Court said it could repeat the process on an "expedited" basis.
jnsyder@postmedia.com
You can read more of the news on source