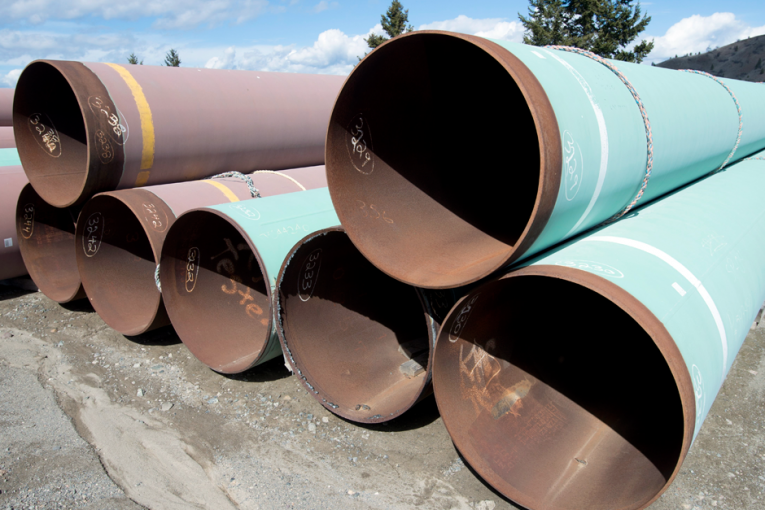 CALGARY — The National Energy Board has cleared Kinder Morgan Canada Ltd. to begin construction on a marine terminal as part of its Trans Mountain pipeline expansion project, which runs between Alberta and Burnaby, B.C.
"They are free to start at Westridge, but nowhere else as of yet," NEB spokesperson James Stevenson said, referring to the marine terminal Kinder Morgan plans to expand in Burnaby.
The approval came as the NEB on Thursday announced the results of a pre-construction audit, which required the company to submit a corrective action plan to address a number of issues.
The audit specifically identified issues regarding Kinder Morgan's quality assurance program, hazard analysis, organizational structure and its definition of inspection and monitoring requirements.
Subsequently, the company submitted a plan to correct the areas in which it was non-compliant.
"With the corrective action plan the company has filed in reaction to our audit, they have met most of the concerns we had, so this will not slow them up," Stevenson said.
"This is one of numerous steps we have been taking, but this is a big one and we want to make sure the company is ready to go and that it will be safe and the company takes steps to correct any deficiencies," he said.
Construction on Trans Mountain, a divisive $7.4-billion project that has pitted NDP politicians in Alberta and B.C. against each other, is scheduled to begin this fall and once complete in 2019 will triple deliveries of oil from Alberta to Burnaby to 890,000 barrels per day.
Kinder Morgan did not immediately respond to a request for comment but has indicated in recent weeks that it plans to move forward with construction as scheduled and secured permits, subject to conditions, from the Vancouver Fraser Port Authority, which were expected at the end of August, for its expanded marine terminal.
The National Energy Board approved the Trans Mountain project subject to 157 conditions in May 2016 and Natural Resources Minister Jim Carr has defended the approval of the pipeline in recent weeks as opposition mounts in B.C.
Financial Post
Twitter.com/geoffreymorgan
You can read more of the news on source