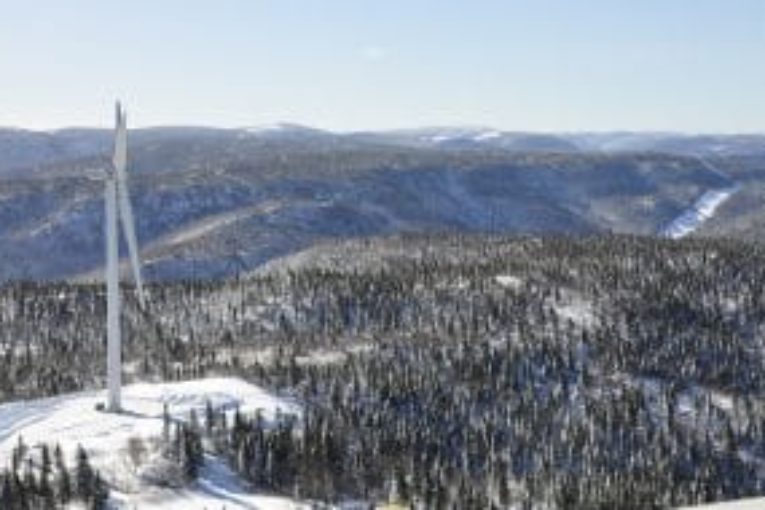 It was brought to my attention the other day that wind farm Operation and Maintenance (O&M) doesn't always capture the imagination in the same way that a new project in the mountains or the next awe-inspiring turbine design might.
Now — I've been boxed into the "engineer" stereo-type for long enough that I'm ready to own it, but I was actually a bit surprised when someone pointed this out to me. What could be more fascinating than slicing through an ocean of data to find that one little nugget of information that increases performance of an aging wind park? Or what about that one company who figured out how to save 45 minutes every time a technician heads out on the job just by re-arranging equipment in the store room? Say what you will, but I think this sort of stuff is pretty cool and I'll assume the nay-sayers just don't understand.
Let me share another realization that I had recently: no one loses when a wind farm generates more power than it did the year before.
Establishing a new wind farm is a very involved and delicate process requiring diligence in every area—not simply to comply with requirements, but also excel at community, environmental and technical responsibility. There is a great deal of consensus-building and weighing of differing opinions and facts that goes into commissioning a new project. While it's inevitable that not everybody will get everything they want, in the end it's a job well done if the public-at-large sees benefit.
On the other hand—when it comes to optimizing an existing operation, the doors are wide open. There are no protests against improving performance. These are technical challenges that for an engineer means a collection of smaller, solvable problems. They are pure science; not challenged by social or political complications.
One leading wind energy professional commented on the great gains they've seen by gathering a bunch of smart people together and handing them a mountain of data. Take blade pitch for example … one Canadian company increased revenue by $800,000 simply by locating and correcting blades that were just a few degrees out of spec. No consultations, no added impact assessments; just more clean energy for everyone.
I continue to be fascinated at the ways companies across Canada use and exploit data to improve their operations. While the industry takes its time being diligent at forming strategies that work best for them, I thought I'd make some recommendations on how to get started:
The business case isn't too hard to make if you can back it up with some research. Take some time and collect outside information and success stories that are meaningful to you. Work with your industry association to make connections and collaborate with your peers. Original Equipment Manufacturers (OEMs,) Independent Service Providers (ISPs) and owners can work together to show why this is a win-win-win.
Look up your local wind operator group to share stories and get ideas from your counterparts. Contact me if you don't know who these people are. I'd appreciate the opportunity to get you connected.
The Canadian Wind Energy Association (CanWEA) has partnered with various organizations to establish a data benchmarking project as part of its operations and maintenance program. In the project, member companies submit their performance and reliability data and the data is then aggregated to make it impossible to identify any specific company or project.  Each participant receives a report with their wind farm data benchmarked against national averages. This is a great place to start if you are trying to build a business case. The report will allow you to identify areas where your operation may be performing better or worse in categories such as gearboxes, balance of plant and uncontrolled factors.
Without good leadership you won't get anywhere. In the words of Elon Musk; "If you need inspiring words, don't do it." If you can't find someone who is passionate about this stuff you'll have a very hard time getting through the rest of this list. If management is giving you the green light, would they consider a new hire or consultant? Of course, you need to lay down the tracks now and put a timeline to your initial run.
You can't get to where you want to be if you don't know where you are right now. Find out how you're doing. Yes, you have all of your power curves in front of you. You know when they are good or broken. But have you really looked at and analyzed them? Record this point in the operation's history so you'll know for sure if you've done anything useful as time goes on. This is another reason why CanWEA is collaborating with other organizations to pioneer a national performance and availability benchmarking database. Don't forget to practice good and consistent file naming techniques!
This is the meat of the work. After the first hour of brainstorming it can seem completely useless until you start clicking around. This takes:
You probably have some form of each of these… have you ever mashed them up, provided a fo
cused problem statement and let the chemical reaction take place? If you're missing any of these elements, consider outsourcing. Also, consider these potential problem statements to prevent your analysts from getting overwhelmed:
"Which turbines are meeting, exceeding and under-achieving on average: Pick the extremes and make a case for why this is?"
"What was your lowest producing day in the past year and which turbine did the best on this day? Why?"
"Does your turbine alignment make sense? If you have a row of 5 that are broadsided by a strong wind in stable conditions, are they pointing the same direction?"
"Record the downtime for 10 similar faults at 10 different turbines.  Does it match your metric of how long the job should have taken? Is there a wide spread in each repair time, and can you account for that spread in your metadata? (i.e. tech service records, inventory records, etc.)"
Remember, you aren't alone in this. Get connected with neighboring facilities and you'll be surprised at how many people are willing to "talk shop". Reach out to CanWEA if you need help.
Once you find your groove and start seeing nuggets pop up in the data, pick the ones that are easiest to do. These usually include actions that don't require hardware changes, such as pitch and yaw alignment, wind vane & anemometer corrections or equipment/tool organization and JSA efficiencies. Don't forget to review your timeline.
You made your initial pitch by saying "See? Look what other people have done!" Now bring it home! You found your low hanging fruit, figure out the best and worst case return on taking action and educate management. Even if it's not a success story for the website, make sure you're communicating with corporate so that they know you're on the job and more still needs to be done. Also, if your support gets pulled out, at least take comfort in the fact you took the initiative, and I'm willing to bet the cost to the company was far less than that new development that got canned 18 months in.
Once you have traction with the decision makers, don't be afraid to get the word out. As I said earlier, people don't always give data analytics the attention it deserves. You or your champion are going to run out of steam at some point, so it's good to give them this cup of motivational java.
Did it work? How do you know? Put another stake in the ground here, compare against your initial benchmark and keep marching.
Granted, you might now need a ladder to reach the higher-up fruit, but that $60,000 ladder could turn into $300,000 in revenue. And hey, if it ends up barely paying for itself— you've just created another job. Send your MP an email and maybe they'll tweet out your story and take all the credit J.  Don't forget to set a new timeline for the next round.
To sum it up and take a stab at the big picture: along with energy conservation, I believe wind farm optimization is among the most logical activities to engage in to reduce our collective carbon footprint.
I would never go so far as to say that it's easy! While it is indeed a very difficult road to travel, it's a pure and fascinating science that I encourage every available, underrated, smart person to get their heads around. I hope this helps in at least getting you thinking and talking about some of these ideas.
Work Safe!
 
Featured Photo: TechnoCentre éolien.
Operations and Maintenance Program Director at the Canadian Wind Energy Association
You can read more of the news on source