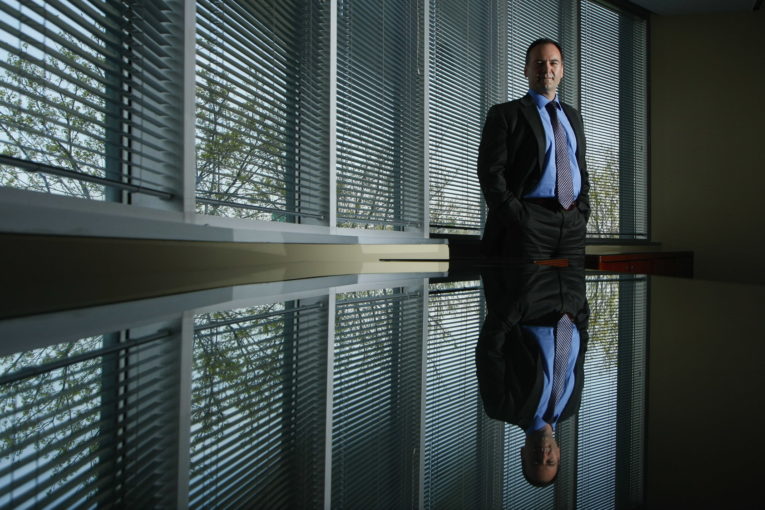 Innergex Renewable Energy Inc.'s purchase of a rival company on Tuesday is the latest in a raft of acquisitions by Canadian utility firms, which are eagerly looking to expand their foothold in the U.S. electricity market as domestic growth opportunities flatten out.
The company closed its purchase of Vancouver-based Alterra Power Corp. for $8.25 per share, totalling $1.1 billion including debt. The deal was initially announced in October.
The acquisition will immediately boost the generating capacity of Quebec-based Innergex by 485 megawatts, largely through run-of-river projects located in Canada. Alterra has eight power plants with combined capacity to generate 825MW of hydro, wind, geothermal and solar in Canada, the USA and Iceland. Alterra is also constructing the 200MW Flat Top wind project in central Texas, which is expected to be in operation by mid-2018.
The deal will help Innergex secure a foothold in the highly sought-after U.S. market, which has seen a surge in interest from Canadian suppliers as various states look to reduce their greenhouse gas emissions. As various state governments, particularly in the northeastern U.S., continue to phase out nuclear and coal-fired power facilities demand for cleaner supplies of electricity is expected to soar, according to observers.
"If you look at future demand in just this portion of the United States, the numbers are just too big to comprehend compared to Canada," Michel Letellier, the president and CEO of Innergex, said in a phone interview.
The shift comes as major contracts in Canada dry up. Over the past five years, the number of major project bids in Canada has shrunken following the completion of several major projects in Ontario, Quebec and Western Canada.
"The growth opportunities for these companies to become much bigger is limited," said Mark Jarvis, an analyst at the The Canadian Imperial Bank of Commerce in Toronto.
Innergex is a late entrant into the U.S. market. Other firms such as Alterra and Algonquin were early entrants who learned to navigate the complicated financing and taxation structures required for renewable producers in the U.S., which included learning to access the Production Tax Credit and Investment Tax Credit.
The PTC and ITC were introduced under former president George W. Bush's administration to incentivize renewable energy expansion, and were renewed under the Barack Obama administration. But the credits will now be phased out as renewable energy sources come inline with conventional supplies.
The Alterra acquisition, Letellier said, will give Innergex access to people already familiar with how to wring value from the credits.
"They have been able to break into the U.S. system with fairly efficient capital costs and corporate structure," Letellier said. "So for us we're kind of gaining access to the (Alterra) team to take advantage of the remaining years of the PTC and ITC."
The company has also expressed interest in partnering with Hydro-Québec on a future electricity transmission development into the northeastern U.S.
Already, the massive utility has proposed a number of major projects into the region, some of which have been met with opposition by environmental communities in the region.
Regulators in New Hampshire last week rejected Hydro-Québec's Northern Pass project, which would have supplied 9.45 terrawatt hours of electricity per year from Quebec hydro facilities to Massachusetts.
Innergex's expansion into the U.S. includes two wind projects based in Texas, one of which is under construction, and two solar projects in Indiana and Michigan. After the acquisition, the firm now owns assets in Canada, the U.S., Iceland and France.
• Email: [email protected] | Twitter: jesse_snyder
You can read more of the news on source