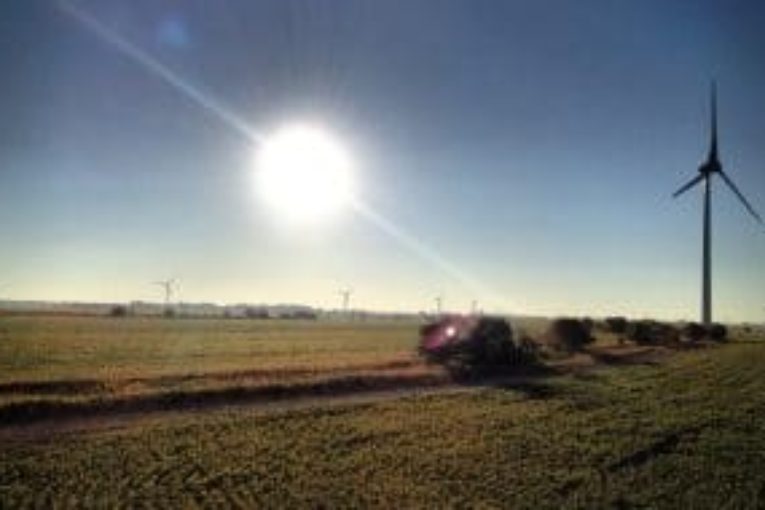 Over the past few weeks, we've seen different futures for renewable energy in North America outlined in reports and in the media.
In October, the Global Wind Energy Council released its 2016 Outlook, which discusses scenarios in which wind could supply 20 per cent of global electricity by 2030 – with up to 414,000 megawatts of capacity in North America by then, under its 'Advanced Scenario'.
The November 8 election of Donald Trump as President of the U.S. appears to be a more negative signal, given that he has said he will pull the U.S. out of the Paris climate accord and support the development of more fossil fuels. As a result, many commentators have weighed in on the notion that renewable energy companies could be facing reduced prospects. Seems the jury is still out on this.
So which future is the more likely?
At the Canadian Wind Energy Association (CanWEA) we agree with a statement our Prime Minister made just after the U.S. election: "One of the things people in Canada and indeed around the world understand is that there is tremendous economic disadvantage from not acting in the fight against climate change; for not pushing toward cleaner jobs and reducing emissions…"
Then there are the facts on the ground in the U.S. – according to the Global Wind Energy Outlook 2016:
In Ontario and across Canada, we understand the growing benefits that wind energy offers for electricity prices, communities, the environment, and our economy. Americans also enjoy these benefits and as we note in a CanWEA blog last week momentum is already strong as they look to extend those benefits into the future.
The U.S. election showed how concerned Americans are about good manufacturing jobs. The wind energy industry has experienced double-digit cumulative growth for nearly 20 years. Americans are concerned about clean air and clean water – wind energy production has no air pollution emissions and does not place any strain on precious water resources. Americans understand that competitive electricity prices are key to their global competitiveness – wind is often the least expensive form of new electricity generation. Americans have traditionally focused on energy security; wind energy is home grown. And while climate change may not be a priority for the President-elect, it is to a substantial number of both U.S. and global citizens. Wind energy will be indispensable to countries committed to reducing their contributions to climate change.
As the Global Wind Energy Outlook 2016 points out throughout its report, wind energy has too many benefits and too much momentum to be stopped or even slowed in the U.S. or elsewhere. In my next blog, I will go through some of the forecasts for wind energy development in North America for 2020 and 2030. Stay tuned!
We can all be sure that the future will continue to be bright for wind energy.
Featured Photo: ENERCON Canada Inc.
Ontario Regional Director at the Canadian Wind Energy Association
You can read more of the news on source