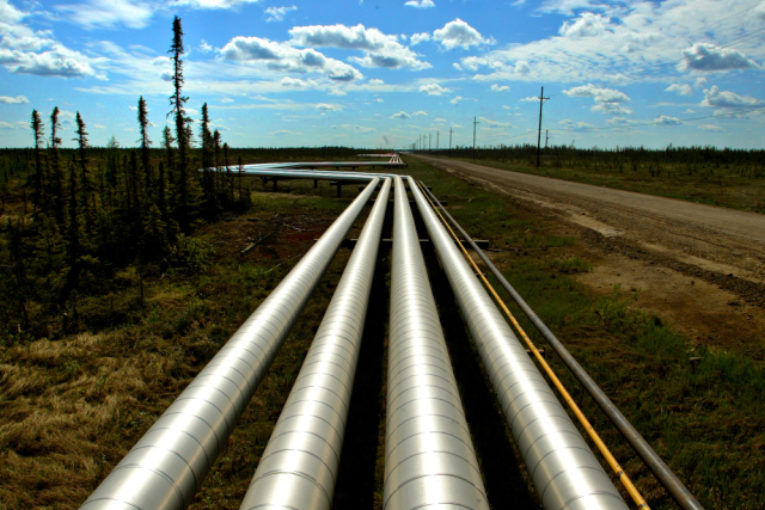 Alberta Premier Rachel Notley's announcement that her province would be cutting crude production by 325,000 barrels per day sparked a rally in Canadian oil prices Monday, giving energy investors a reprieve after months of pain.
Notley said on Sunday that Alberta would be cutting crude production by 8.7 per cent beginning in January in an attempt to deal with the massive oversupply that led to Canadian oil being traded at an historic low of US$13.27 per barrel in mid-November.
On Monday, Notley's decision reversed the course and sent Western Canada Select up more than 35 per cent to trade at US$29.95 per barrel. On Friday, Canadian oil closed at US$21.93.
Alberta's oil producers immediately benefitted from the good news on Monday, closing among the Toronto Stock Exchange's top performers. Shares of Athabasca Oil Corp. up more than 12 per cent to $1.16, while Cenovus Energy shares rose more than 11 per cent to $10.99. Crescent Point Energy Corp. and Baytex Energy Corp. also saw big gains.
Further help could be on the way for the sector, too, according to Ninepoint Partners portfolio manager Eric Nuttall, who expects OPEC will announce their own shut-in of at least one million barrels per day at a summit on Thursday.
"I think this is the beginning of (investors) returning to the sector, provided a positive outcome at the OPEC meeting," Nuttall said. "If there is a cut of at least one million barrels per day … then I think you'll see WTI rally to over US$60 and you could have a 50 per cent rally in many of these (stocks) simply because they've fallen so dramatically."
While the rally was the first of note for the sector in months, Nuttall wasn't ecstatic. Sure, a 10 per cent increase in share prices is great for investors, but not when those very same stocks had already fallen by 50 per cent earlier this year, he said.
Since the beginning of July, when most of the firms hit their 52-week highs, Cenovus's stock has plunged by more than 20 per cent. Crescent Point, meanwhile, has seen losses of more than 55 per cent in that same time frame. As oil prices began to decline, Nuttall said, investors began "hate selling" the stocks when they could no longer stand to see the red on their screens every day.
The rally seems to have only affected upstream producers. Downstream producers such as Husky Energy Inc. and Suncor Energy Inc., who are often insulated from fluctuations in Canadian oil prices, did not benefit like their upstream competitors from Notley's intervention and only gained 2.5 and 0.5 per cent respectively.
Both companies, which had been making significant profits despite widened differentials, had voiced their opposition to any intervention from Alberta, arguing in favour of a free market.
Executives of upstream oil companies such as Cenovus and Canadian Natural Resources, however, had urged Notley to intervene for weeks, saying they couldn't transfer the oil they were producing without sufficient pipeline space, leading to hundreds of thousands of barrels clogging up warehouses. As a result, Canadian oil was sold for a widened discount in comparison to Western Texas Intermediate, which closed Monday at US$53.08 per barrel.
"They were basically giving away the oil," Eight Capital analyst Phil Skolnick said. "I believe in free markets, but in this case, this is not government dictating. It's the government being an advocate for the health of the industry.
Notley's production cut is temporary and will act as a bridge to Canada ramping up crude by rail exports and expanding Enbridge's Line 3 pipeline by the end of 2019 — two further reasons why investors should think that both oil prices and energy stocks will see their growth sustained, Nuttall said.
When both changes have taken effect, producers will no longer need government intervention and should be able to efficiently send crude to the U.S. According to Skolnick, exporters will be able to send 380,000 barrels per day through Line 3. After adding an additional 120,000 barrels per day by the end of 2019, Canada will be able to export 240,000 in total by rail.
Of course, the ultimate catalyst for the industry would be the development of the Trans Mountain or Keystone XL pipeline — but both remain in limbo.
"When you think it's getting better, there's something that slaps it right in the face," Skolnick said.
Email:
You can read more of the news on source