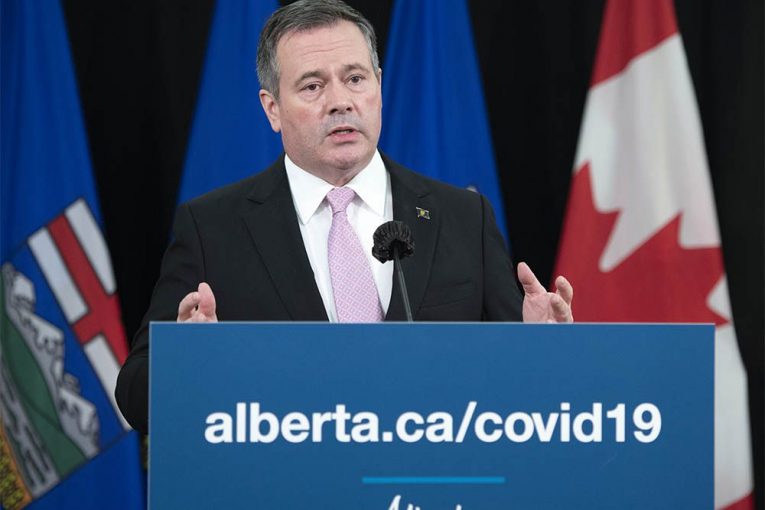 The UCP government came into 2020 with hope for the economy and an agenda driven by cost cuts, panel reviews and at times
contentious relationships
with those overseeing various services throughout the province.
Last year was one like no other and it's forced the government back to the drawing board on many key priorities, with some lingering storylines from the tail end of 2019 still unresolved. The COVID-19 pandemic hit Alberta in March, leading to the deaths of more than 1,000 Albertans and further
decimating the provincial economy
.
And the province isn't out of the woods yet. That and other important issues will be on the radar in the coming year.
Here are a few of the top political stories for Calgarians to watch at the provincial level in 2021.
Related
'Like I'm drowning financially': Campaign shares stories of AISH recipients' plight as potential cuts loom
Burden to Bear: Racism in Calgary (special three-part series)
Government needs to be more 'open-minded' in preventing opioid deaths, say critics
Under the Dome: How the calamitous 2020 played out in Alberta politics
Kenney's slipping popularity
Premier Jason Kenney's United Conservative Party formed a majority government following a decisive electoral victory in April 2019, relegating the Rachel Notley-led NDP from government to Opposition. But in the UCP government's first full calendar year, it was anything but smooth sailing in the eyes of the public.
Kenney's approval rating steadily slid from 61 per cent in June 2019 to 40 per cent by late November, according to a survey
conducted by the Angus Reid Institute
. That was the second lowest score among Canadian premiers, as Kenney's disapproval rating sat at 58 per cent.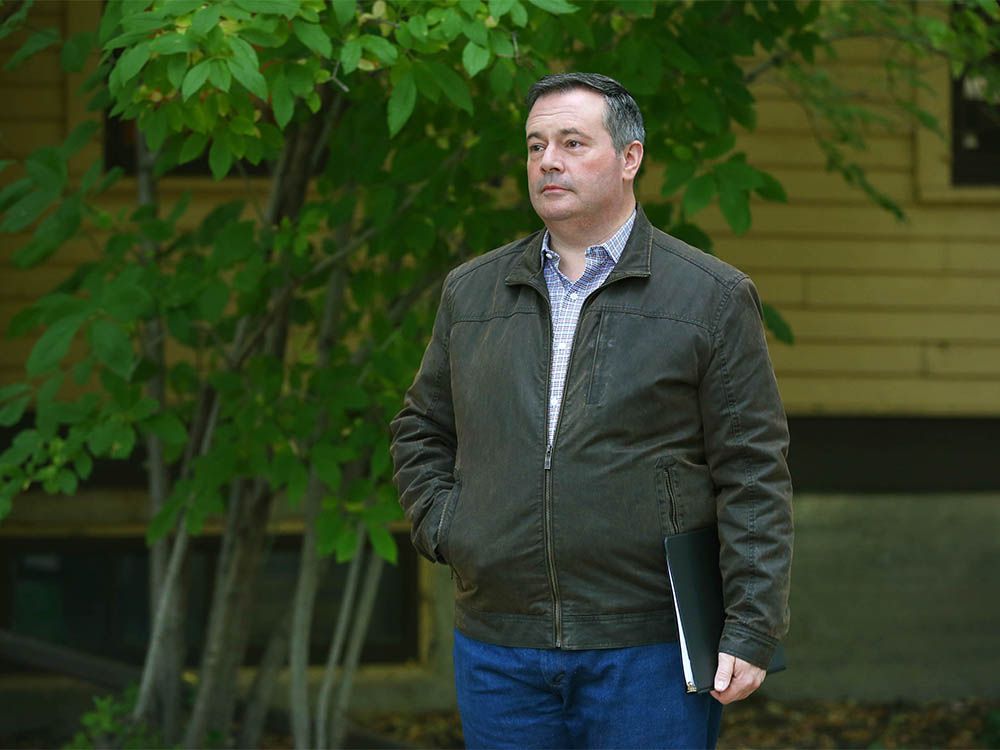 Angus Reid also recently asked Canadians to rate how well their political and public health authorities have handled the COVID-19 pandemic, finding Alberta was one of just two provinces (along with Manitoba) where less than half the population rated the provincial government as having done a "good job."
Just 41 per cent of Albertans
said Kenney has handled the pandemic well, down from 75 per cent in a similar poll in June 2020, while 70 per cent indicated they still approve of chief medical officer of health Dr. Deena Hinshaw's response to the pandemic.
If a provincial election were held immediately, 40 per cent of decided voters would support the UCP, while 43 per cent would cast their ballot for the NDP, according to an online survey conducted by Research Co. last month. It's a trend Kenney will aim to reverse this year.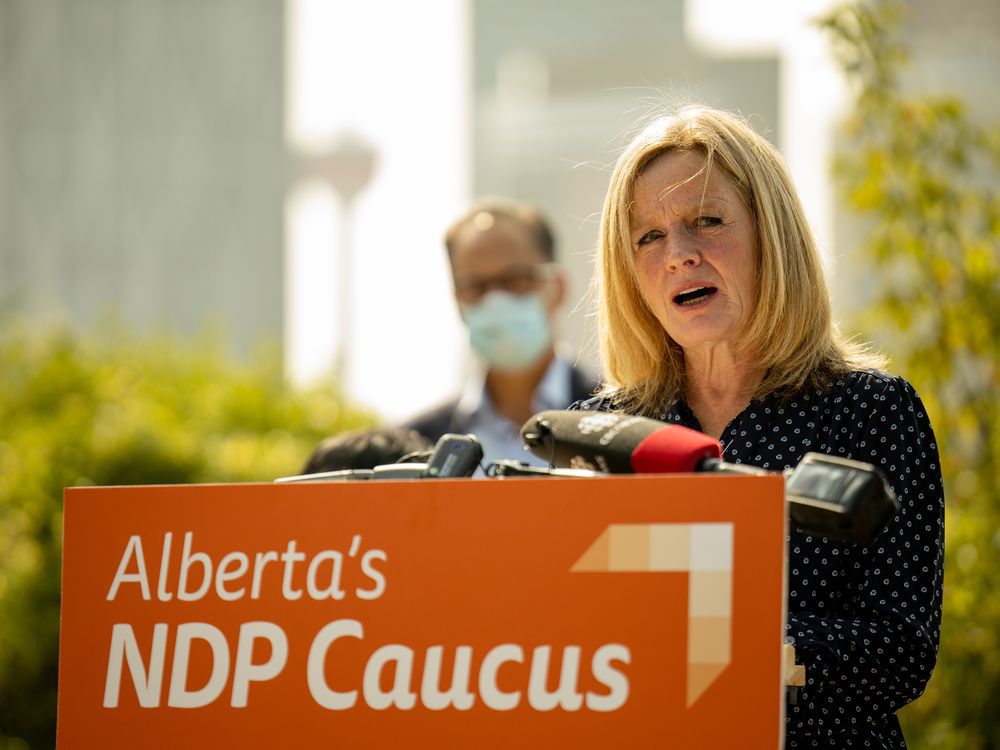 How will the economy rebound?
Just a few short weeks before the novel coronavirus became the dominant headline-grabber, the UCP tabled an optimistic budget that forecasted
a significant upswing in Alberta's economic fortunes
. The government predicted revenue growth linked to investment spurred by corporate tax cuts and energy sector expansion, including pipeline construction.
But the province's
latest fiscal update
projected a $21.3-billion budget deficit this year, as the pandemic cratered the government's hopes for a rebound. Kenney has often referred to the "triple whammy" Alberta's economy faces from the pandemic, the continued decline in the price of oil and gas, and global economic factors.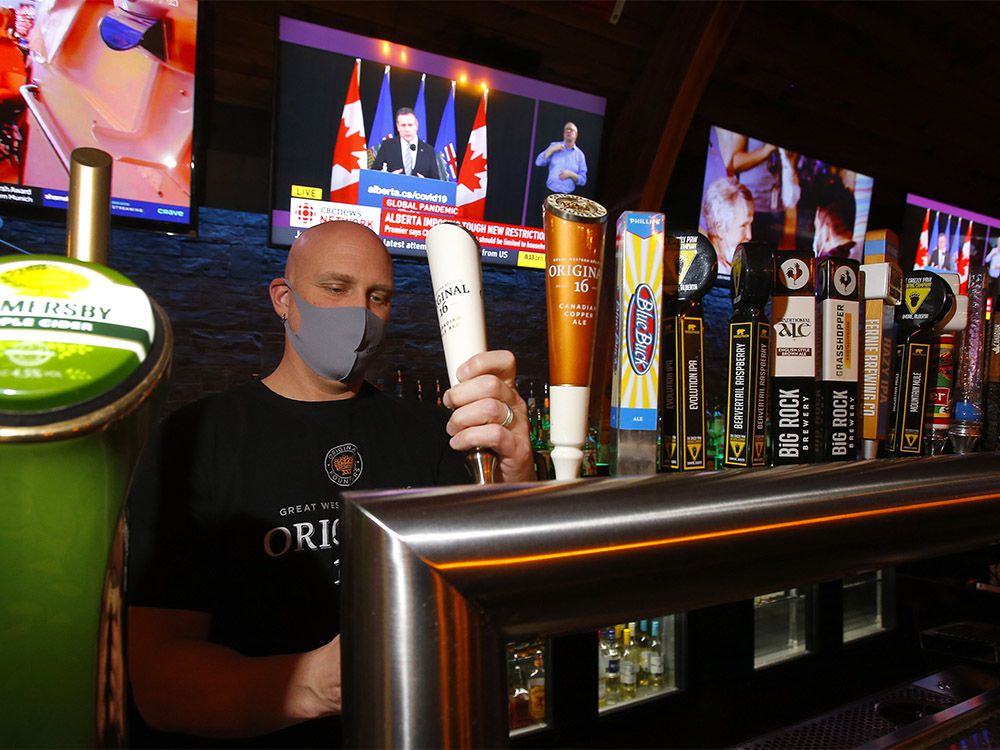 The fiscal challenges led the government to abandon its promise to balance the budget in its first term.
Finance Minister Travis Toews has said the province has earmarked an additional $750 million in contingency funds for unexpected COVID-related costs this year, with the expectation the pandemic will continue to play a significant factor.
The government projects a deficit of $15.5 billion in 2021-22, followed by $9.8 billion the next year.
"We're doing all we can to position the province for recovery but I can't say definitively that our toughest days are behind us," Toews said in November.
The next provincial budget is expected to be tabled in February.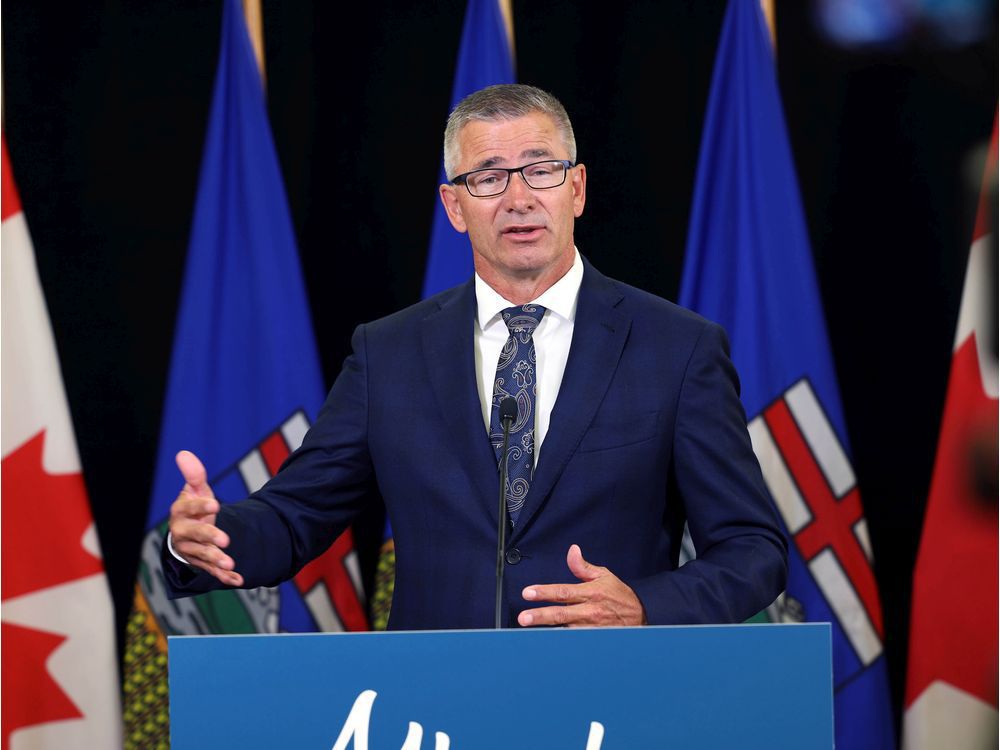 Steps toward provincial autonomy
Acting on recommendations of the UCP-commissioned
Fair Deal panel
— created last year to gauge the mood of Albertans and determine better ways for the province to assert itself within Canada — Kenney has committed to plans in 2021 to strengthen Alberta's autonomy.
One of those actions is proceeding with a referendum on equalization. The referendum would ask Albertans whether they support the removal of a section within the Constitution Act that deals with the principle of equalization. Equalization payments are set by Ottawa and critics point out that a provincial referendum would be non-binding.
The panel also recommended creating an Alberta Police Service to replace the RCMP. That led the government to contract PricewaterhouseCoopers in October
to study the feasibility
of a provincial police force. The firm is expected to report back by April 30.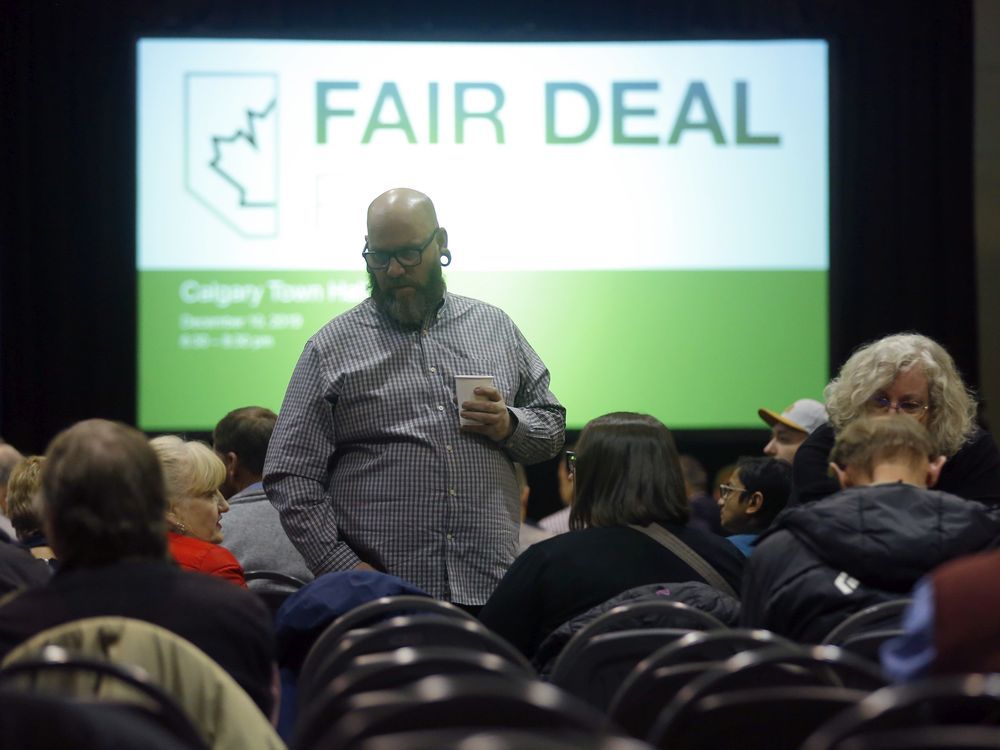 Last June, the government introduced legislation that would replace the Parole Board of Canada's jurisdiction in Alberta
with a new Alberta Parole Board,
responsible for determining whether inmates at provincial jails should be allowed conditional release. It was expected to be operational early in the new year.
The government also expects the completion of a study into the risks and benefits of
a provincial pension plan
— if Alberta elects to leave the Canada Pension Plan — in early 2021.
Police Act reform
Police accountability
was a key issue in 2020
amid protests against racism and brutality
within the province's police forces. Alberta Justice Minister Kaycee Madu dismissed calls for reallocation of police budgets, calling it a "nonsensical" idea pushed by "radical activists."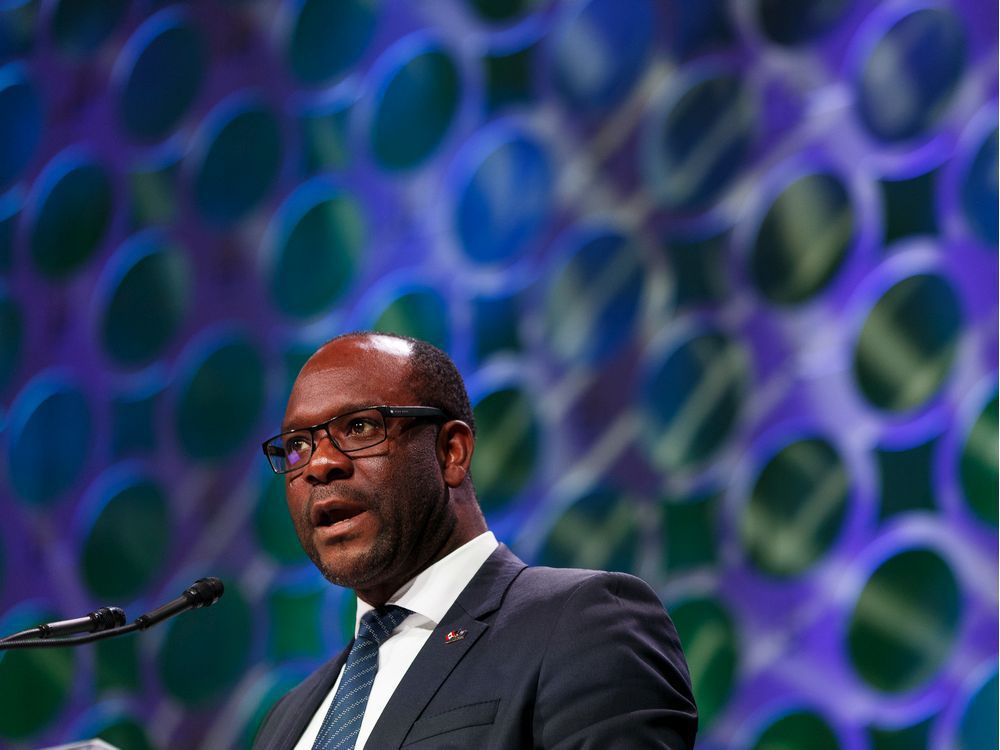 Instead, Madu said he was
in favour of police reform
. He's said updating
Alberta's Police Act
— passed in 1988 with only piecemeal updates since — is one of his priorities. The legislation governs Alberta's municipal police forces and deals with everything from officer discipline to police service administration and governance.
That review is ongoing and Albertans could voice their thoughts
through an online survey
that closes Monday.
Madu has promised to expedite the probe, with an eye toward creating a
"functional complaints resolution process."
Governance and public trust (including complaints and oversight), Indigenous policing and the role of police will be examined under the review.
In November, Madu announced an immediate
provincewide ban on carding
, the act of police stopping someone to be questioned without evidence they're connected to a particular offence. The province also announced new rules on street checks in which police officers have "reason" to stop a citizen.
COVID-19 vaccine rollout
As in 2020, no issue is likely to command as much attention this year as the pandemic.
After steep increases last fall in daily new COVID-19 cases, hospitalizations and intensive-care unit admissions, as well as coronavirus-related deaths, Alberta appeared to turn a corner toward flattening the curve in the latter half of December. Fatalities continue to mount, but case counts have seen a decline after the province
implemented strong restrictions surrounding social gatherings and business operations
.
This comes at a time when Alberta's
COVID-19 vaccination rollout
has also begun, with the first batch of inoculations for health-care and long-term care workers. Alberta's vaccination plan in the new year will continue to prioritize the province's
most vulnerable citizens
, with seniors, elderly Indigenous residents and other health-care workers part of the first wave for distribution in the first two months of 2021.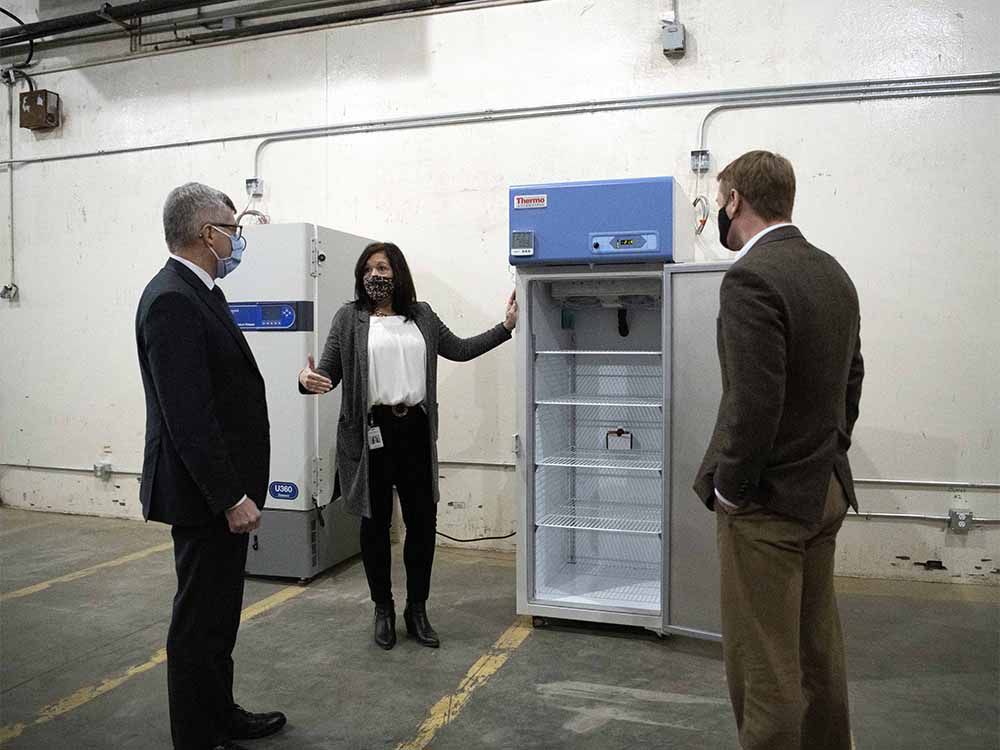 Undefined "populations at risk" will be included in the second phase of inoculations before the general population has its chance to be vaccinated
by the fall of 2021
.
In the meantime, the UCP government will look to keep spread of COVID-19 to a minimum, with the latest round of restrictions expected to last until at least the second week of January. Kenney has warned if Albertans don't heed calls to stay home over the holidays and refrain from visiting relatives (with exceptions for single residents), increased spread of the virus
could result in an extension
, or expansion, of the current measures.
Twitter:
@SammyHudes
You can read more of the news on source