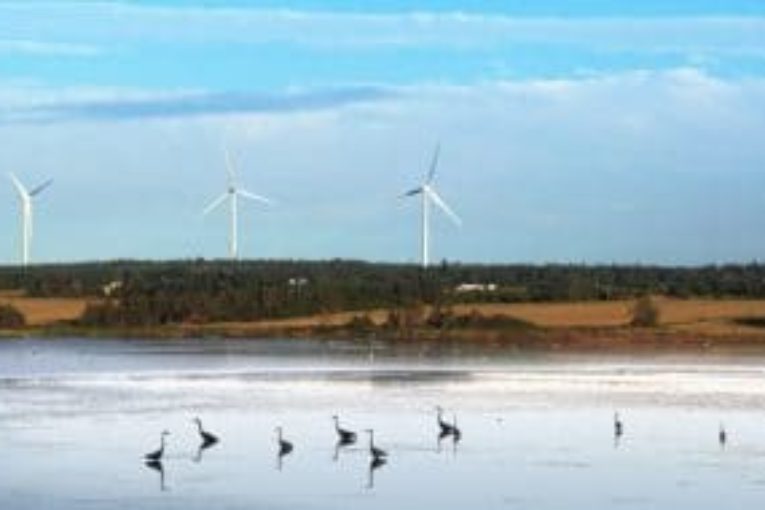 There have been recent exchanges in the media about different perceptions around the science of impacts to birds and bats from increased wind energy development in Alberta. The Canadian Wind Energy Association (CanWEA) also lent our perspective to the dialogue by responding to the Calgary Herald's recent editorial "All bird deaths are regrettable".
Wind energy is one of the most environmentally-friendly forms of generating electricity available today and the industry is committed to protecting wildlife and the environment by siting wind farms with respect for habitats. The development of wind energy also helps to combat climate change –which can disrupt reproductive cycles, shift ranges, alter hibernation habits, and impact the availability of prey. These impacts make climate change the single largest threat to wildlife.
The wind industry voluntarily studies and mitigates for wildlife impact. Industry experts have also collaborated extensively with key stakeholders like environmental organizations, university researchers and technology developers to identify strategies to avoid and minimize any impacts of wind energy development on birds and bats. The industry has also pro-actively developed and implemented successful mitigation measures. For example, project planners identify areas known or likely to be home to large numbers of bats or within the flight path of migratory birds so that consideration may be given on how to avoid any potential impacts before deciding where to place wind turbines.
Research is also investigating how technology may be used to minimize impacts on bats in particular, such as identifying the wind speeds at which turbines can generate power with minimal impact on bats, the use of devices to deter bats from coming close to a turbine, and whether certain turbine coatings are more effective in keeping bats away.
The wind energy industry is supportive of provincial permitting regimes that use modern, science-based policies to determine appropriate avoidance, minimization, and mitigation options that seek to promote conservation of all species while pursuing renewable energy development. Regulators throughout Canada have developed robust permitting and compliance protocols and wind energy developers and operators are committed to full compliance to enhance conservation.
The wind industry recognizes that Albertans have concerns about the potential impacts wind energy may have on wildlife. We are proud of our advancements in wind turbine siting and avoidance strategies, and we welcome the increased interest and a continued dialogue around wind energy and wildlife conservation.
Prairies Regional Director at the Canadian Wind Energy Association
You can read more of the news on source