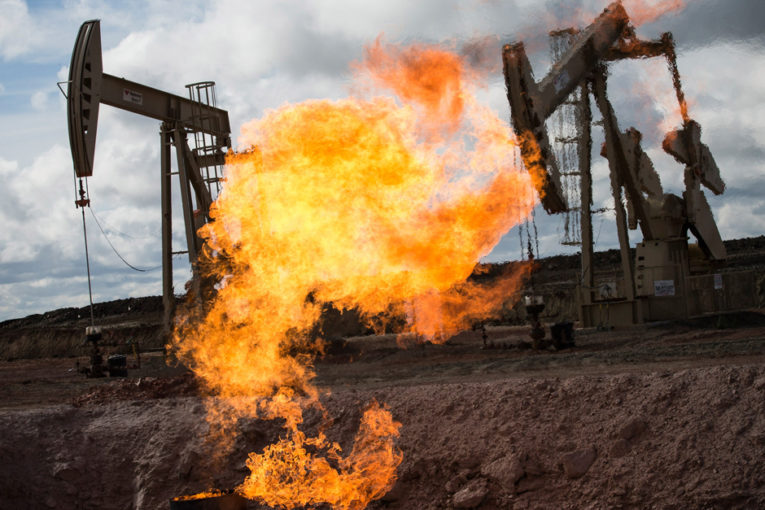 CALGARY – Splinter groups are emerging in the oilpatch as the interests of Canadian natural gas producers and the rest of the industry start to diverge.
Natural gas companies' move to strike out on their own to create new industry associations, could mark the end of the "one voice" approach the energy industry has used for years under the Canadian Association of Petroleum Producers.
"I sense some discord and some friction. I'm not trying to diminish their (CAPP's) value – they're doing wonderful things. I'm just saying, 'Who's championing the little gas guy?,'" counters Bill Gwozd, a veteran natural gas analyst and consultant, who is launching a gas-focused industry group called the Centre for Gas and Liquids Monetization (CGLM) along with executives from Calgary-based consulting firm Gas Processing Management Inc.
If you're a big, big oilsands producer and you're buying gas for your operation, cheap gas is good
Chevron said it's looking to join Gwozd's group as "the challenges faced by the Canadian gas industry are acute," according to spokesperson Ray Lord. "Any effort to advance the interests of the industry is one that we will be a part of," he said.
The company, which has a stake in an oilsands project and has proposed a liquefied natural gas project in Kitimat, remains a CAPP member.
Natural gas producers have endured a prolonged crisis amid pipeline constraints and extreme price volatility. Many producers are also frustrated that growth in the country's nascent liquefied natural gas export market has stalled, and are looking to channel their concern into new causes and organizations, away from oilsands producers.
A key bone of contention is that the needs of natural gas producers are, at times, opposed to those of large oilsands and heavy oil producers, leading to an inherent conflict of interest within the industry.
"If you're a big, big oilsands producer and you're buying gas for your operation, cheap gas is good," Gwozd said. "So there's different views on what you should do with the gas value chain."
The domestic gas industry must act as it continues to lose market share and fetch low gas prices, Gwozd said.
"Their valuations, for giving away their resource, are going to shrink and then the large companies are going to buy those assets at 5 cents on the dollar," Gwozd said. "This isn't healthy for our industry, so we want to turn the whole thing around and find a pure gas champion."
The CGLM has yet to announce its board of directors or membership list, but Gwozd said that will happen within months. He expects 100 companies – including gas producers, processors, pipeline companies, LNG proponents and provincial governments – will join.
Apart from Chevron, major producers like Husky Energy Inc., Birchcliff Energy, Paramount Resources Ltd., Peyto Exploration and Development Corp. are among the companies being approached, according to Gwozd's presentation seen by the Financial Post.
There are currently multiple gas-focused groups in various stages of organizing – with Gwozd's CGLM being the most structured and the most advanced, according to industry executives.
"One voice cannot represent the breadth of interests in the industry," said Glen Schmidt, who was a CAPP board member when he was president and CEO of oilsands startup Laricina Energy Ltd.
"Almost like managing a portfolio, you need to have multiple channels," Schmidt said, adding that various subsectors in the oilpatch, like natural gas, need their own "caucus" focused on their own needs.
Jeffrey Tonken, CEO and president of Birchcliff Energy Ltd. said while CAPP has been a great advocate for gas producers, the plethora of issues facing the sector could require more voices. "There's always a need for people to advocate for natural gas," he said.
Separately, the smaller Explorer and Producers Association of Canada also promotes the interests of its 150 members, mostly in the independent and junior space.
For its part, CAPP says it does not see new natural gas advocacy groups as a competitive threat, and noted that its members still currently represent 80 per cent of natural gas production in the country, according to Brad Herald, vice-president, Western Canada operations.
CAPP advocates directly for natural gas producers on a number of competitiveness issues and also supports the B.C. LNG Alliance, another industry group focused on projects proposed on the West Coast, Herald said.
However, a company must have an LNG project proposal and be a member of CAPP to join the seven-member B.C. LNG Alliance.
"One of the hallmarks of success for CAPP has really been having a flexible governance structure and we're prepared to evolve it as interests change," Herald said. "We've managed largely as a Canadian industry to maintain critical mass with our collective voice and speak with largely one voice."
The association has not "Balkanized into regional and product type and led to a diffused advocacy on behalf of industry," Herald said.
Other energy executives disagree.
"The single voice has been blown out of the water by the multi-channel ENGO world," Schmidt said, adding that multiple voices are needed given the rise of social media and "distributed communication," that environmental groups thrive on.
In addition to the CGLM, a couple of other gas producer groups have organized, formally and informally, to work through specific issues.
Encana Corp. launched its own organization in recent months called the Encana Liquids Rich Gas Group, which is expected to advocate for producers in the Montney and Duvernay formations in Alberta and B.C.
Encana spokesperson Jay Averill said the group includes CAPP and the Petroleum Services Association of Canada, "who are all interested in raising awareness of the light oil, liquids-rich natural gas and natural gas development opportunity in Canada."
Meanwhile, an executive with direct knowledge of the matter said another group of gas producers has formed specifically to advocate for producers' interest directly with the Alberta government and TransCanada Corp. after AECO gas prices fell into negative territory for the first time last year.
TransCanada spokesperson Shawn Howard confirmed the company is "engaged in ongoing discussion with industry, through our formal industry collaboration and informal meetings and discussions" after producers raised bottleneck issue.
"I would be a strong supporter of a splinter group," Eau Claire Energy Advisors president Ed Kallio said, adding existing industry groups have not been vocal enough about the benefits of LNG, pipeline constraints facing gas producers or the competition with the U.S.
If companies do break away from CAPP or the B.C. LNG Alliance, Herald said it wouldn't hurt the organization's efforts to advocate for the gas sector.
"We work with a lot of sister associations," Herald said, adding that "the causes are common."
• Email: [email protected] | Twitter: geoffreymorgan
You can read more of the news on source