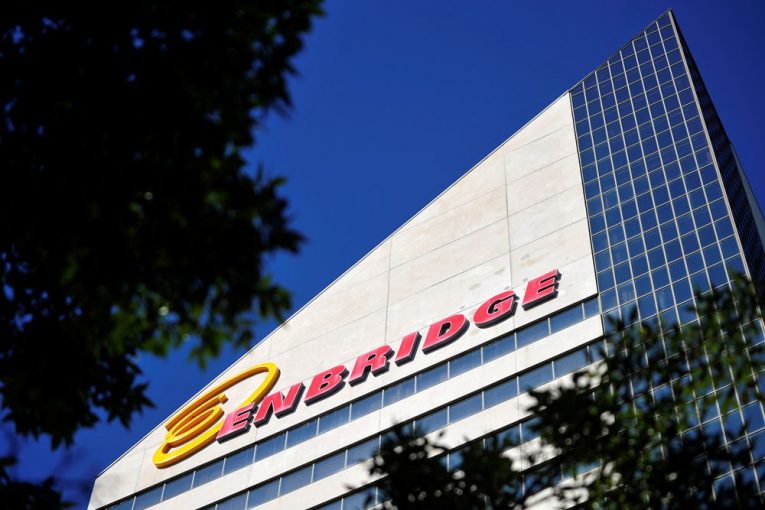 The former chairman of the National Energy Board has blasted an application by Enbridge Inc. to change how its oil pipeline network operates, calling it an attempt to fend off competition from new pipelines.
Roland Priddle, the former chair and board member of the National Energy Board, filed evidence last month before Canada's pipeline regulator, now called the Canada Energy Regulator, that described a controversial Enbridge plan to sign long-term contracts for its Mainline pipeline network as a move "to retain Mainline volumes and reduce its long-term volume risk."
The risk for Enbridge is that the federally owned Trans Mountain Expansion project or TC Energy Corp.'s Keystone XL pipeline, both under construction, could begin siphoning crude oil volumes off Enbridge's Mainline, once they start operations in the next few years.
The Mainline is Canada's largest oil export pipeline network that carries more than three million barrels of oil per day from Alberta to refineries in the U.S. Midwest, Ontario and Quebec. For 70 years, the Mainline has operated as Canada's oil spot market — meaning that 100 per cent of the network's capacity is available for short-term monthly shipments. Spot contracts give producers flexibility to readily secure volumes without locking them into expensive long-term commitments with pipeline operators.
But Enbridge has been engaged in a years-long regulatory fight with Canadian oil companies over a plan that would almost completely invert the amount of pipeline capacity that's available to the spot market by converting its Mainline to a system where 90 per cent of the network is committed to long-term contracts.
Priddle, who filed the submission on behalf of a group of large Canadian oil companies, including Canadian Natural Resources Ltd. and MEG Energy Corp., said in a Dec. 7 filing that "there is absolutely no justification" for approving Enbridge's application. Canadian Natural did not respond to a request for comment.
"The support that Enbridge has marshalled for the application does not represent the Canadian public interest: it is biased in favour of U.S. refineries and against the Canadian crude oil producing interests, which had previously been the only or the dominant counterparty in settlement negotiations," Priddle said in the submission, adding that U.S. refineries would benefit financially from having long-term secured supply of Canadian oil with a predictable pipeline toll.
Priddle, who was NEB chair and a board member between 1986 and 1997, is now a consultant on various pipeline issues and has previously testified on various aspects of the scrapped Northern Gateway and Energy East pipelines and the North Montney Mainline project.
Enbridge is expected to respond to Priddle and other opponents of its plan, and counter their evidence, in CER filings due Feb. 1.
The CER is expected to make a decision on whether the pipeline giant is allowed to move to a contracted system in the first half of this year, which will bring to a close the lengthy fight.
In response to questions on whether the contracting process was an attempt to fend off competitive threats from Keystone XL and Trans Mountain, Enbridge spokesperson Jesse Semko said in a statement the company is looking to increase pipeline capacity out of Western Canada.
"We have several investments we can make to optimize our Mainline system and improve transportation (egress) out of Western Canada by 300,000 barrels per day," Semko said in an emailed statement, adding, "We can't make these financial commitments without Mainline contracting."
Semko said the company has responded to more than 3,000 questions from shippers participating in the CER regulatory hearings since the process began in December 2019.
In the application to the CER, Enbridge said it "faces competition from existing and potential future pipelines exiting the Western Canada Sedimentary Basin" including Keystone XL and TMX.
"The board has approved the construction of competitive pipelines on the basis that enhanced pipeline competition and increased customer choice serve the public interest," the company notes in its application, which also says the CER should ensure a "level playing field" between Enbridge, whose Mainline operates as the spot market, and the competitors, whose pipelines operate on long-term contracts.
Small- and mid-size Canadian oil companies disagree that Enbridge needs long-term contracts on the Mainline.
"It is clear that Enbridge faces almost no harm if the Mainline is not contracted, however Canadian producers would face grave consequences for as long as 20 years," the Explorers and Producers Association of Canada, a trade association, wrote in its filing, which described the potential contracting process as "a major and destabilizing event."
"It is highly likely to weaken WCSB crude oil price and lower the netbacks received by producers, and has the potential to block many upstream producers from accessing the Mainline," the EPAC submission reads. "Lower prices will necessarily mean weakened economic viability for producers, shrinking investment in Western Canadian communities and declining royalties and tax payments to government."
• Email:
You can read more of the news on source