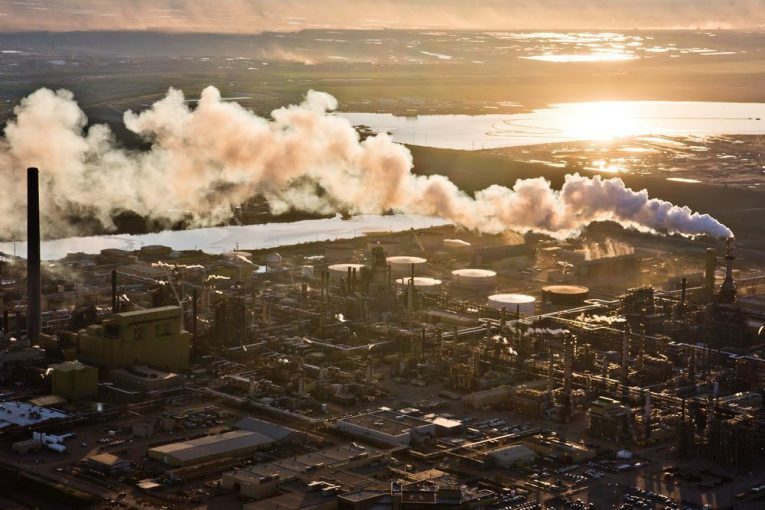 Despite OPEC and its partners struggling Monday to reach a new oil-production accord — causing prices to tumble from 10-month highs — Canada's oilpatch entered the new year expecting a much-needed recovery.
How big of a rebound is the multibillion-dollar question for a sector that was pummelled throughout 2020.
After a meltdown in demand caused by the global pandemic, and a vicious oil-price war between Russia and the Organization of Petroleum Exporting Countries last spring, the sector is starting 2021 on a more positive note.
The Canadian Association of Petroleum Producers (CAPP) forecasts companies will increase their capital expenditures by 12 per cent this year to almost $27 billion, up from about $24 billion last year.
That includes higher spending by both oilsands operators and conventional oil and gas producers, which should lead to more drilling activity and potentially more jobs.
"We view 2021 from an optimistic perspective that it would be a recovery year," CAPP vice-president Ben Brunnen said Monday.
"An extra $2 billion of investment into the Western Canadian economies, relative to 2020, I'd say is a pretty significant vote of confidence there will be some stability and recovery in energy markets."
Of course, recovery only comes after a fall.
A disastrous 2020 saw massive spending cuts, layoffs, rising debt levels and record volumes of oil production shut-in as the pandemic undercut global energy demand. A brief price war between Russia and Saudi Arabia exacerbated the industry's problems.
Prices for benchmark West Texas Intermediate (WTI) crude averaged an anemic US$38 a barrel for the entire year.
On Monday, WTI prices hit $49.83 a barrel during the day — its highest point since the global pandemic was declared — before closing at $47.62. The drop occurred after news seeped out that OPEC+ hadn't secured a production deal and would extend its meeting into Tuesday.
Despite these gyrations, there is a sense that with COVID-19 vaccinations underway, global economies will grow, energy demand will slowly increase and prices should strengthen through 2021.
A report Monday by analyst John Freeman of Raymond James projected WTI crude will average $57 a barrel, ending the year at $65, although it cautioned the speed and magnitude of the price recovery will hinge on the pace of vaccinations.
In Canada, spending by producers will likely rise by 15 to 20 per cent, progress on pipelines is being made and there are fundamental economic reasons why oil prices should strengthen through 2021, said Jeremy McCrea, an analyst at Raymond James.
"I'm expecting a much healthier year with less uncertainty," he said.
Much will depend on what OPEC+ does and if it can come to an agreement in the days and weeks ahead. The group struggled last month to reach a deal for January production levels, eventually increasing output by half-a-million barrels per day (bpd).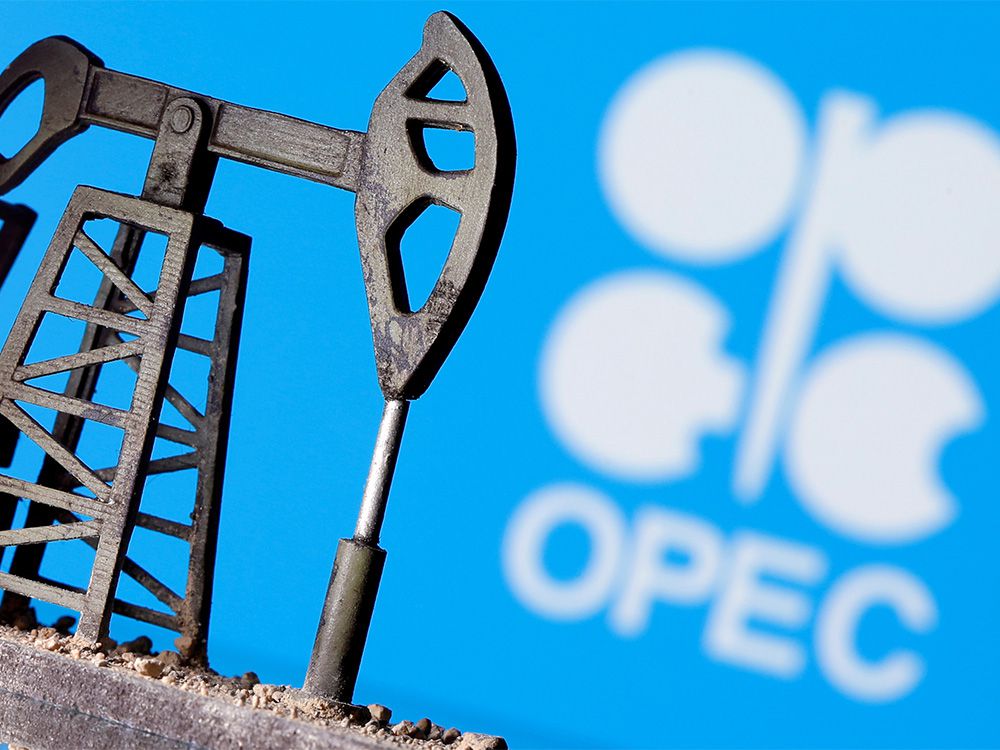 The cartel and its allies met virtually on Monday about February levels, but couldn't find a quick consensus, with Russia reportedly pushing for another 500,000 bpd of additional output and Saudi Arabia calling for a go-slow approach.
"Depending on what they do, it's going to determine the volatility of oil prices," said Sadiq Lalani, chief financial officer at Calgary-based Kelt Exploration.
"If they decide to bring more production on sooner, then you could see WTI take a tumble. So we are kind of at their mercy at this point."
With the group now meeting each month to set production limits, the potential for future disagreements also increases.
"It's kind of like having a nasty family Thanksgiving dinner and the resolution being we are not going to do it in a year's time — we are actually going to do it every month," said Ian Nieboer, managing director of energy analytics firm Enverus in Calgary.
"We're not saying a big breakdown is going to happen, but that risk is there."
What is also clear is that some producers are already planning to spend more money as their cash flow levels improve.
This week, 147 rigs are active in Western Canada, up from 112 working in mid-December, according to the Canadian Association of Oilwell Drilling Contractors.
The association expects almost 3,800 oil and gas wells will be drilled this year, a modest increase from an estimated 3,300 completed in 2020.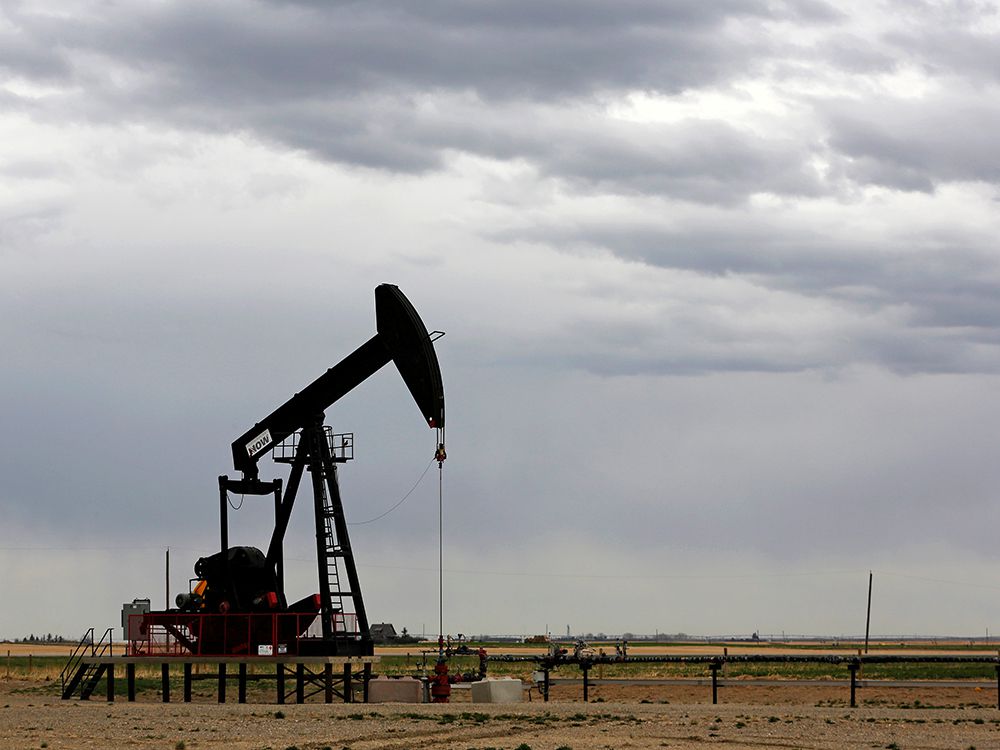 At Kelt Exploration, Lalani said the company based its $90-million capital plan for the new year on a conservative oil price of $38.50 a barrel. If today's prices hold or increase into the spring, the company could revise its drilling program.
"If we are seeing higher prices, there's a pretty good chance we will increase the budget at that time. But we'd like to see at least five months of stronger pricing before we do that," he said.
Canadian oilfield services companies, which were pounded by the ferocious market downturn in 2020, say they're already seeing early signs of improvement for 2021.
Ensign Energy Services president Bob Geddes expects to be about 15 per cent busier in Canada this year as petroleum producers increase drilling due to improved oil and natural gas prices.
Geddes, who is also the chair of the International Association of Drilling Contractors, anticipates a busier second half of the year as oil prices stabilize. But he warned the first half of 2021 for the oilfield services industry "will be as tough as it has been through the last six months" as energy markets slowly recalibrate.
"For the serious players, I think 2021 will start to become an opportunity moving forward," he added.
"The storm seems to be over, the winds have stopped. We still have big seas we've got to get through in the first half of 2021, and then we start to come out of it."
Chris Varcoe is a Calgary Herald columnist.
You can read more of the news on source