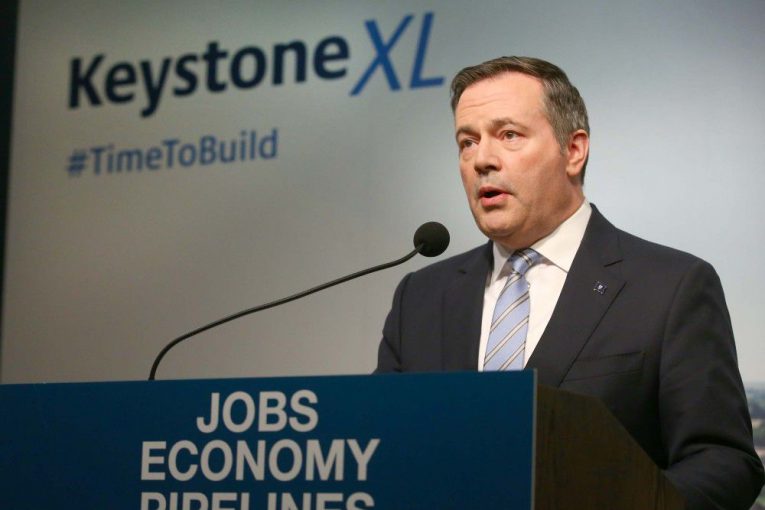 Jason Kenney says Alberta would likely face a "significant writedown" of its $1.5-billion equity investment in Keystone XL if the cross-border oil pipeline is cancelled by incoming U.S. President Joe Biden.
But Alberta's premier remains confident in the future of the development, which is now being built by Calgary-based TC Energy.
And Kenney says he still would have made
Alberta's $7.5-billion financial commitment to the project
last spring, even if he'd known Biden would pledge a few weeks later to
pull the plug on it
.
"We knew full well that we were assuming a certain political risk because the market wasn't prepared to underwrite the project with that risk. And we were not prepared to sit by passively while others determined our fate," Kenney said in a year-end interview.
"The risk of just sitting passively by and seeing the project potentially cancelled . . . was a greater risk."
In late March, TC Energy announced it would begin construction on the pipeline that's designed to ship up to 830,000 barrels per day of Canadian oil from Hardisty to Nebraska.
It will connect to the company's existing pipeline network with oil shipped to refineries on the U.S. Gulf Coast, where demand for Canadian heavy crude is growing as production from Venezuela and Mexico has fallen.
First proposed in 2008, Keystone XL has faced years of political, regulatory and legal uncertainty in the United States over environmental concerns.
To jump-start construction in 2020, the UCP government announced last spring it would make a $1.5-billion equity investment in Keystone XL. It also agreed to provide a $6-billion loan guarantee to the project, beginning in 2021.
In May, Biden said
he would cancel necessary permits on the pipeline
, telling CNBC he's been against Keystone XL from the beginning. If the former vice-president makes good on his pledge, it would imperil Alberta's equity investment.
"If there is a cancellation, that will likely lead to a significant writedown on the investment. But I think we will have to wait and assess that in . . . collaboration with TC Energy," Kenney said.
"I am not going to start doing accounting based on a hypothesis. It's our job to do everything possible to keep the project going."
Both the federal and provincial governments are pressing the U.S. to allow the project to be completed.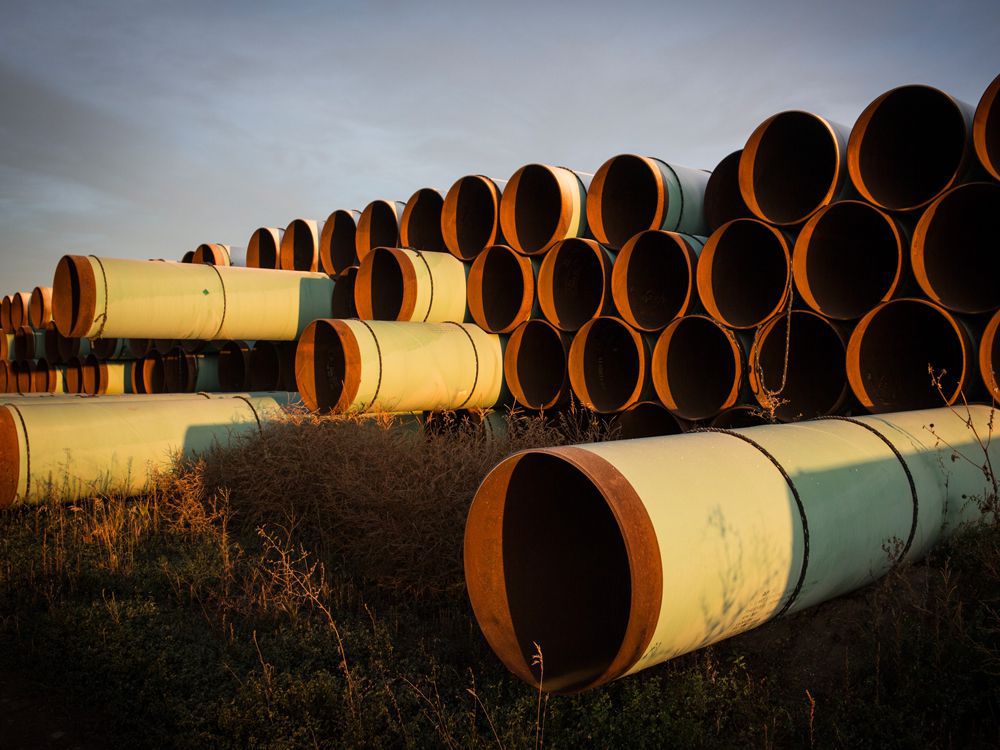 TC Energy has taken steps to broaden support for the development, such as reaching an agreement with four key U.S. unions, and
selling an equity stake in Keystone XL to Natural Law Energy
, a group representing five First Nations in Western Canada.
The federal government will also stress to the Biden team the climate action that Canada is taking as part of its energy strategy, including a national carbon tax, the incoming clean fuel standard and a commitment to achieve net-zero emissions by 2050.
Yet, there is skepticism Keystone XL will clear the political hurdles in the U.S., as the project was blocked by then-president Barack Obama in 2015. John Kerry, Obama's secretary of state at the time of its rejection, is now Biden's special presidential climate envoy.
"I think they are going to cancel it. (Biden's) administration is full of a bunch of former Obama administrative people," said analyst Phil Skolnick with Eight Capital in New York.
There are also questions about whether Keystone XL is needed by Canadian producers if Enbridge's Line 3 Replacement Project and the Trans Mountain expansion are completed, he added.
"With Trans Mountain, it would be a long time before you need another pipeline," said Skolnick.
However, the past decade has shown there's no such thing as certainty when it comes to getting new oil pipelines built. Western Canadian petroleum producers have been squeezed by a lack of sufficient pipeline export capacity for years.
A recent report by energy consultancy IHS Markit found delays in expanding pipeline capacity contributed to wider-than-expected price discounts of at least US$3 a barrel on western Canadian oil between 2015 and 2019.
The report conservatively estimated the lost value at more than US$14 billion.
"At the end of the day, you need more egress capacity in the (Western Canada Sedimentary) Basin than it currently has to ensure more price stability," said IHS vice-president Kevin Birn.
The motivation for Alberta to see Keystone XL built is obvious — more jobs created, higher revenues for producers, as well as increased taxes and royalties for the government.
Almost all of the $6 billion in loan guarantees can be pulled back if the U.S. cancels the cross-border permit for Keystone XL, the premier said.
If the incoming president sinks the project, Kenney thinks Alberta has alternative ways to recoup taxpayer money.
"We do believe we will have legal options," he said.
"That's one of the reasons we entered into this with risk, knowing that if the United States retroactively abrogates a permit, we believe that triggers all sorts of opportunities for us to claim damages."
James Coleman, an expert in pipeline law and a professor at Southern Methodist University in Dallas, said Alberta and TC Energy could file a claim against the U.S. government under NAFTA.
But he doesn't like the province's chances of winning.
"No matter how good your facts are, no one has ever won one of these cases against the U.S.," he said.
Without knowing the details of Alberta's contract with TC Energy, it's difficult to assess the province's total financial exposure if the project is blocked, said NDP energy critic Kathleen Ganley.
Launching a legal claim to recoup any lost money doesn't provide much comfort, said the MLA for Calgary-Mountain View.
"The challenge with this deal is that it's a lot of money, it's money that belongs to Albertans and we still don't really know what the risks are or when they occur," Ganley said.
Uncertainty has been a common thread for Keystone XL over much of the past dozen years. The Alberta government, petroleum producers and TC Energy have been waiting a long time to see the pipeline under construction, something that finally began in 2020.
The real test is whether that progress continues in 2021 or it stalls again — and this time, with a lot of taxpayer money on the line.
Chris Varcoe is a Calgary Herald columnist.
You can read more of the news on source