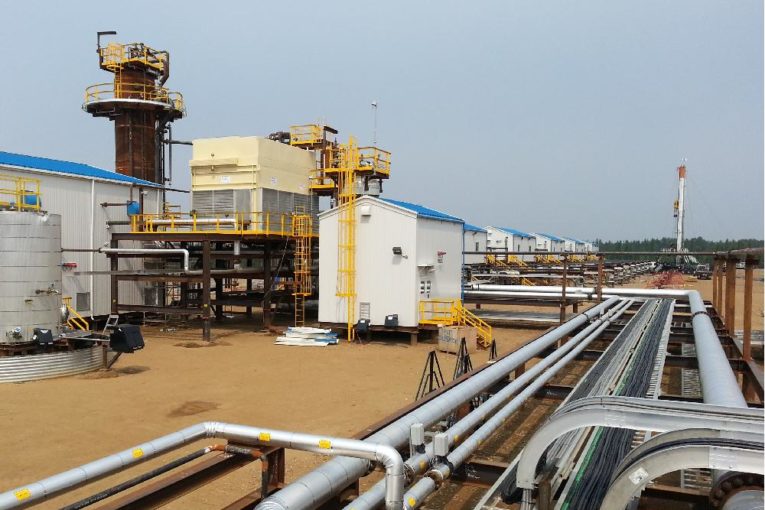 In a rare sign of optimism for the future of the oilsands, South Korea-owned Harvest Operations Corp. says it has decided to complete and begin producing from a 10,000-barrel-per-day project it halted more than two years ago due to low oil prices.
The Calgary-based arm of state-owned Korea National Oil Corp. says major work has already started at the BlackGold project site south of Fort McMurray and will continue through the winter.
The company said it aims to commission its horizontal wells and start injecting steam into the heavy bitumen formation in the second quarter of 2018, with production expected to follow in the third quarter.
BlackGold, built for about $900 million, was considered mechanically complete when it was put on hold in the spring of 2015, resulting in 30 workers directly associated with the project being laid off. Benchmark U.S. oil prices were at about US$50 per barrel, half as much as a year earlier.
The company says it's being restarted due to "stabilization of crude oil pricing," along with the refinancing of $1.36 billion of debt earlier this year and the influx of an additional $250 million in financing, part of which will be used to fund the startup.
It cut 105 jobs — or about one-fifth of its staff — in April 2015 when the project was suspended. The company said it needed a startup price of at least US$60.
"In a very low price environment we see today, it does not make commercial sense to start steaming and trying to start production," chief operating officer John Wearing said at the time.
The February crude oil contract closed up 11 cents at US$58.47 on Friday.
You can read more of the news on source