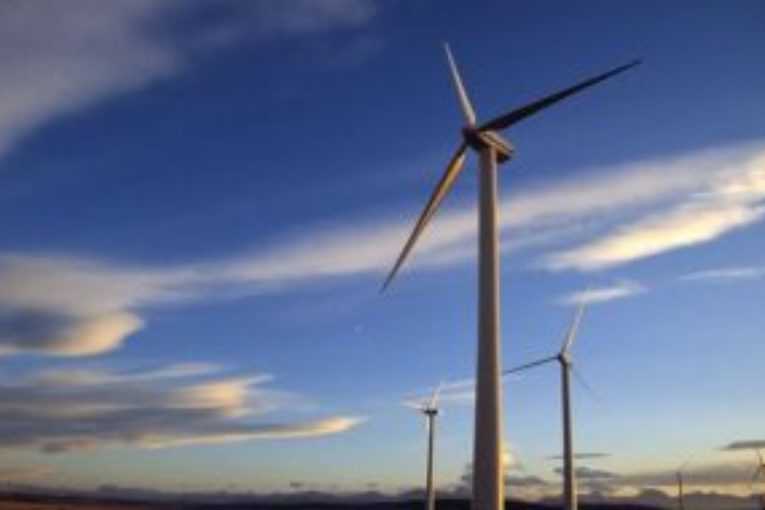 CanWEA has a new Regional Director located in Calgary
If you've been reading our blog you'll know we are a passionate bunch at CanWEA, always working hard to keep clean, carbon-free and cost-effective wind energy top of mind when decisions are being made about electricity supply options and climate change action.
We now have a new policy director on board to help. His name is Evan Wilson. He started with CanWEA as Regional Director for the Prairies at the end of May. With Alberta and Saskatchewan looking to dramatically increase the use of wind energy, he's had to hit the ground running!
To help you get to know him, we asked him to answer a few questions about how he views wind energy and his new role as an advocate for the industry.
Before I came to CanWEA, I was Regulatory and Financial Manager for the Canadian Energy Pipeline Association (CEPA). Living in Alberta and working in the energy industry, I spent a lot of time monitoring what was going on in all parts of the sector, including electricity and renewables. With all of the news about what the new governments in Alberta and Saskatchewan are planning for wind, I thought it was an interesting time to make a move into an industry with such exciting potential. In a previous job with Global Public Affairs, I worked with the Canadian Solar Industries Association as a consultant and I saw that the renewable energy industry was filled with enthusiastic, forward-looking people. I wanted to be a part of that. This is a position that really plays to my strengths so I knew I had to jump at it.
Industry associations are generally unique work environments with challenges that people might not expect. You have to juggle the sometimes diverse interests of members, create consensus, and then communicate the industry position to governments and other stakeholders. My job at CEPA involved managing and leading five policy working groups, so I have a lot of experience on that side of things. The other side is building relationships with government, with other industry groups and with renewable energy supporters to understand where our shared interests lie. There is actually overlap between the wind energy and pipeline industries, both from the point of view of each industry having a role in Canada's energy system and also in terms of each association working collaboratively with governments and stakeholders.
These are provinces that want to reduce their reliance on coal-fired electricity and reduce greenhouse gas emissions. Wind energy provides an opportunity for them to do both. The cost of wind has fallen over 60 per cent in the past five years, making it affordable for consumers and one of the lowest-cost options for new electricity supply. It is also clean and emissions-free. I think governments recognize this and have set aggressive targets. Wind energy meets about three per cent of Saskatchewan's total electricity demand today, and this is expected to increase to close to 20 per cent by 2030. Alberta wants to phase-out its coal fleet completely by 2030, and have as much as 30 per cent of its electricity coming from renewable sources by then. These targets are a huge opportunity for new investment and growth.
We're in the early days in both of these provinces. It's one thing for the governments to make bold announcements, which are certainly exciting for everyone, but the challenge now is to make sure they implement the policies that support those announcements. We need the right tools to incent the investment and development that governments industry and the public want to see. I think the role for CanWEA is to help in the transition. Alberta and Saskatchewan have very different electricity markets and will be using different policies to encourage new sources of low-carbon generation, but their end goal should be the same – a regulatory framework that provides investors, developers, and manufacturers with the certainty they need to see these provinces as attractive places to invest and provide the opportunity to generate emissions-free electricity at the lowest possible cost.
That's it for our introductory Q&A with Evan Wilson, CanWEA's new Regional Director, Prairies. He can be reached at [email protected], or by phone in his Calgary office (587) 316-8855. Watch this space for his first blog coming soon.
Photo: ©TransAlta
Director of Media and Communications at the Canadian Wind Energy Association.
You can read more of the news on source