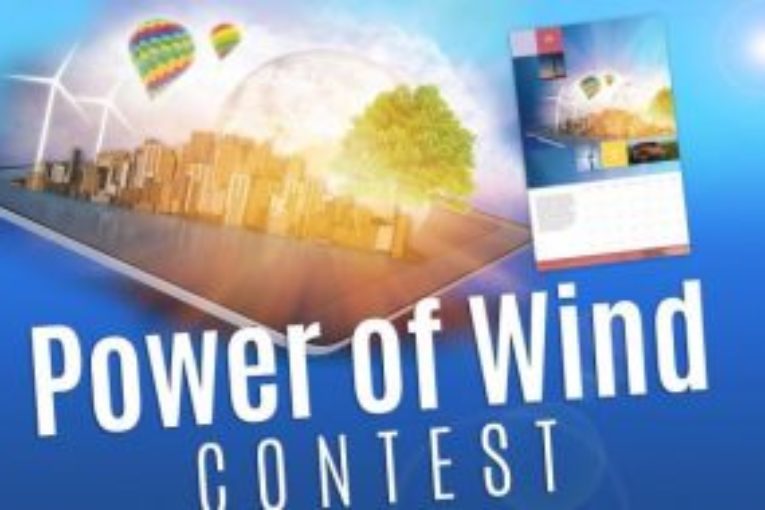 It's June 15 and that means it's Global Wind Day! A global, annual day dedicated to discovering the power of wind energy and the possibilities it holds to change our world. What does this mean? This is what it means to me…
Wind energy is powerful.
Wind energy is just that; it is a source of power that can be used to help meet our energy demands while strengthening our economy and helping to preserve our environment.
Wind energy helps keep our air clean. Producing no greenhouse gasses or air pollution as the turbines generate electricity.
Wind energy preserves our water. Generating electricity without polluting water resources. Wind energy also conserves water resources – helping to reduce our growing thirst for fresh water in the energy business.
Wind energy is an environmentally preferred choice. It is emission-free and does not contribute to climate change. Because it can help clean up our electricity system it can help set us on a better course for tomorrow. A path where we can live in harmony, using not abusing our planet.
With many positive attributes, its possibilities are endless. This is the message we are looking to celebrate by launching this year's Power of Wind contest on Global Wind Day. With a twist.
We are using this year's edition of our popular Power of Wind contest – launched five years ago to provide a space for post-secondary students to share their vision of how wind energy can contribute to Canada's clean energy future – to keep the spirit of Global Wind Day front and centre all year long.
By joining the Power of Wind contest with our 2017 Friends of Wind calendar we are asking students to submit a photo or visual image that works for the contest, which is about conveying a vision, and also for the calendar, which will feature the winning entries.
It is a new and exciting twist where we get to ask students to be creative with original artwork that will be shared in the calendar and we know from experience that they will rise to the challenge!
Through the contest CanWEA has had the pleasure of awarding thirteen bursaries to students across Canada; young people with a vested interest in a sustainable future that includes more wind energy. As you keep an eye out for the 2017 calendar be sure to browse through some of our past inspiring submission displayed on the Friends of Wind website.
Pre-sales for the calendar are already open online, with the proceeds going to support CanWEA's Friends of Wind program.
The contest is just one way to participate in the day dedicated to celebrating wind and its growing contribution to sustainable energy development around the world. Check out the Global Wind Energy Council for events celebrating Global Wind Day around the world.
What does Global Wind Day mean to you? Let us know by tweeting @CanWEA.
Senior Communications Advisor at the Canadian Wind Energy Association
You can read more of the news on source