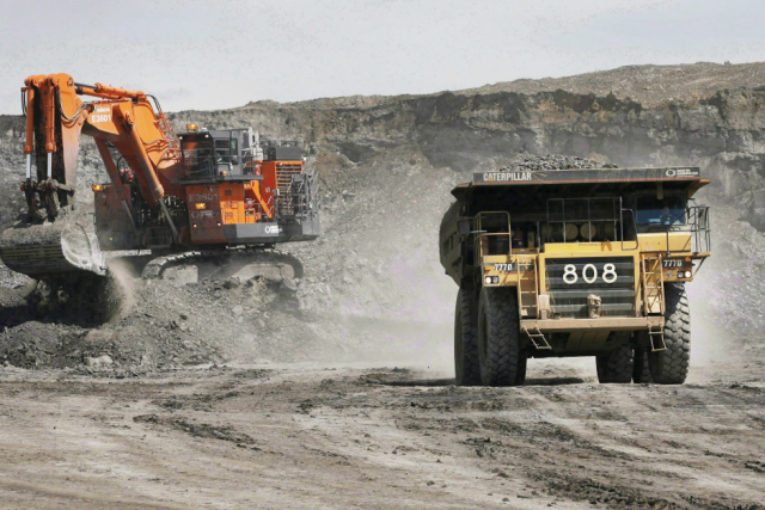 Royal Dutch Shell Plc's agreement to sell out of oilsands producer Canadian Natural Resources Ltd. brings its US$30 billion divestment goal within reach.
The Anglo-Dutch company's Shell Gas BV unit will divest all its shares in Canadian Natural for total pretax proceeds of $4.3 billion (US$3.3 billion), The Hague-based Shell said Monday. The sale serves the dual purpose of shedding one of its dirtiest assets, while reducing debt accumulated after the US$50 billion purchase of BG Group Plc.
The shares are being offered at US$34.10 apiece, according to a person familiar with the matter. That's a 2.9 per cent discount to Canadian Natural's close on Monday in New York.
At the end of the first quarter, Shell had completed US$26 billion of its US$30 billion asset-sale program. With the Canadian transaction, expected to be completed by Wednesday, it's almost reached that target.
The announcement "contributes to our strategy to reshape Shell, to deliver a world-class investment case and to strengthen our financial framework," a company spokesman said by email. A Canadian Natural spokeswoman declined to comment.
Reducing borrowing is key to starting a planned share-buyback program, Shell Chief Financial Officer Jessica Uhl said last month. Beyond short-term debt reduction, the sale also has longer-term benefits. Chief Executive Officer Ben van Beurden has said he's keen to demonstrate how an oil major can navigate a world focused on cutting emissions. He has repositioned Shell to focus on cleaner natural gas, shedding carbon-intensive assets such as oil sands.
Canadian Operations
Shell still has a 10 per cent stake in the Athabasca Oil Sands Project, where it operates a facility that turns heavy oil into synthetic crude. The company also retains a large presence in Canada, with positions in the Duvernay and Montney shale formations, chemicals, refining and marketing, and a proposed liquefied natural gas project.
The Canadian Natural sale was initially flagged last year, when oil prices were about US$20 a barrel lower. Shell said at the time it would sell almost all its production assets in Canada's oilsands in a US$7.25 billion deal. As part of that accord, Canadian Natural agreed to issue about $4 billion of its shares to Shell in payment for various assets.
Shell Gas has entered into an underwriting agreement with Goldman Sachs & Co., RBC Capital Markets, Scotiabank and TD Securities for the sale of the stake. Canadian Natural shares closed at US$35.11 in New York on Monday.
Bloomberg.com
You can read more of the news on source