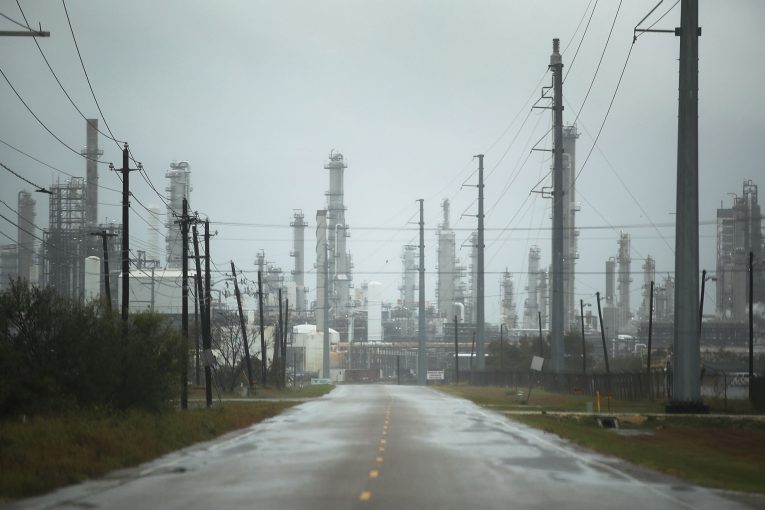 CALGARY — Canadian-owned refineries are expected to register higher profits as more U.S. Gulf Coast facilities are shut down due to ongoing extensive flooding from what's left of Hurricane Harvey.
And some analysts say refinery outages in Texas that have already sparked higher gasoline prices in the United States and Canada will likely continue to affect North American fuel markets for months.
"Gasoline prices moving higher, it does help all of the refiners," said Randy Ollenberger, managing director of oil and gas equity research for BMO Capital Markets in Calgary.
"Cenovus and Husky, because they have Midwest refining assets — as does Suncor in Denver — they'll probably see more of the strength in product prices than we'll see in Ontario or Alberta (refineries)."
According to a report from AltaCorp Capital in Calgary, mid-continent refining profit margins have jumped by about 20 per cent this week, a development it said will boost the bottom lines of Calgary-based Husky and Cenovus.
Husky owns one refinery and partners with BP in another in Ohio, while Cenovus owns a 50 per cent stake in Phillips 66 refineries in Illinois and northern Texas. All are well removed from Harvey's path.
AltaCorp analyst Nick Lupick said Canadian refinery product pricing is up slightly "but nothing compared to what we have seen in the U.S."
Ollenberger said the situation is more complicated for Canadian oil producers. The storm is preventing ocean tankers from delivering competing loads of imported foreign crudes in Houston but it is also interfering with some of the 400,000 barrels of Canadian crude normally delivered daily to the Gulf Coast, about 11 per cent of Canada's total oil exports.
That could translate into more oil going into storage in the U.S. Midwest, which could mean temporarily lower prices.
On Wednesday, Calgary-based Encana reported it has restarted production and drilling at its Eagle Ford oil fields in southern Texas. It shut them down last Friday as a precautionary measure.
"Our Eagle Ford assets did not incur any damage. We were well prepared for the hurricane and successfully limited any impacts to four days between Friday and Monday," said spokesman Jay Averill.
Research director Jackie Forrest of ARC Financial in Calgary said she expects Harvey's effect on the gasoline market could match that of Katrina 12 years ago and result in higher fuel prices in the U.S. and Canada that last well into November.
"Katrina did cause prices across the continent to increase, not just in the Gulf Coast … Those elevated gasoline prices did stick around for almost three months until those refineries were back on line," she said.
IHS Markit says about 30 per cent of U.S. Gulf of Mexico refinery output is expected to be idled as the storm makes its way eastward toward the Port Arthur/Lake Charles refining hub on the Texas-Louisiana border.
You can read more of the news on source