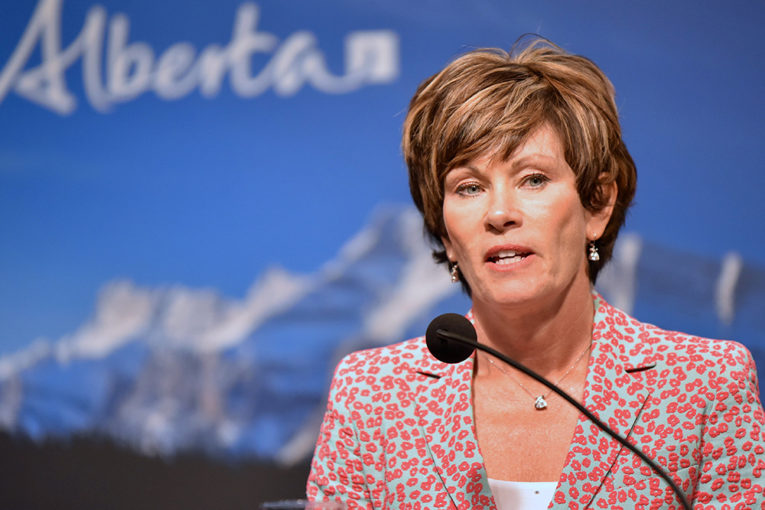 Alberta Energy Minister Sonya Savage will take part in a scheduled conference call Monday with OPEC and its allies, as the group searches for a way out of a brutal oil price war that has pounded the energy industry.
In Ottawa, Prime Minister Justin Trudeau said Canada is talking with the U.S. and the Organization of Petroleum Exporting Countries about energy issues and the impact of low prices.
In Edmonton, Premier Jason Kenney indicated the province will join the international oil talks but reiterated he wants to co-operate with the United States and study imposing tariffs on continental oil imports.
To make sense of the topsy-turvy situation, one must understand this essential point: Everyone is now hurting in the battle.
"I don't think anyone can live with prices this low," Jackie Forrest of ARC Energy Research Institute said Friday.
"The fact senior political leaders are talking about the potential for collaboration shows you there's a lot of pain here."
The price for West Texas Intermediate crude jumped Friday by more than $3 to close at US$28.34 a barrel, amid talk of a potential agreement next week between OPEC and its allies that could curb output by 10 million barrels per day.
Benchmark U.S. oil prices are still far off the $60-a-barrel mark seen at the start of the year, before a scrap erupted between OPEC heavyweight Saudi Arabia and Russia.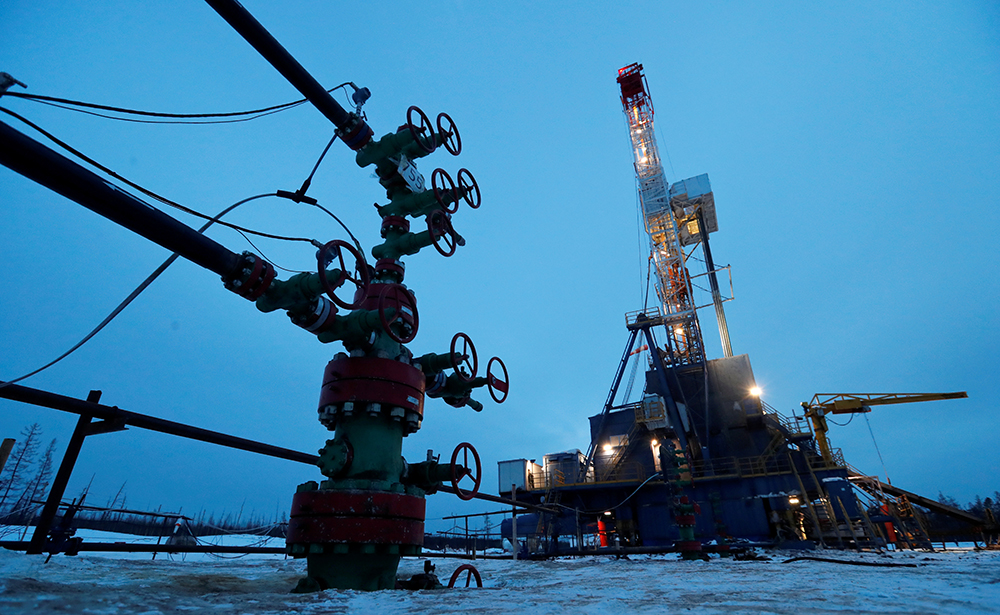 The two countries have been increasing production as global oil demand is plunging because of the COVID-19 pandemic.
Kenney said Friday that Savage will join the conference call with OPEC and its partners, "participating with an open mind about what actions may be necessary."
Alberta has already been operating under government-mandated production quotas since January 2019 due to pipeline bottlenecks, but may be asked to do more.
The minister joining the talks underscores the gravity of the situation and its ramifications on the province's largest industry.
"It's OPEC and Russia that started this fire and they have got to put it out," Kenney said.
"We cannot have a meaningful impact on global prices because of our landlocked status, but we are open to playing a role if there is a larger effort to, frankly, stop the madness."
Greg Stringham, a former executive with Alberta Energy, said the province was invited to observe an OPEC meeting about three decades ago and Savage's participation in the upcoming session is significant.
"It's a good signal," said Stringham, president of consultancy GS3 Strategies.
"If we are going to see this (global output) ramp down to match the collapse in demand, there will have to be participation by the U.S. as well."
Alberta's mandated oil curtailment levels have been set at 3.81 million barrels per day for April.
The price war that broke out last month between OPEC and Russia has already triggered additional cuts from Canadian producers.
Given the oil demand destruction now occurring in key markets for western Canadian producers, it's expected companies will have to shut-in at least one million barrels of oil per day, Forrest said.
L
ow prices are not just hurting Canadian companies.
Rystad Energy says American oil and gas producers are heavily indebted and more than 70 are expected to be in trouble to meet interest payments with WTI oil trading at US$30 a barrel.
According to energy consultancy IHS Markit, global oil demand in the April-June period will decrease by 16.4 million barrels per day from a year earlier.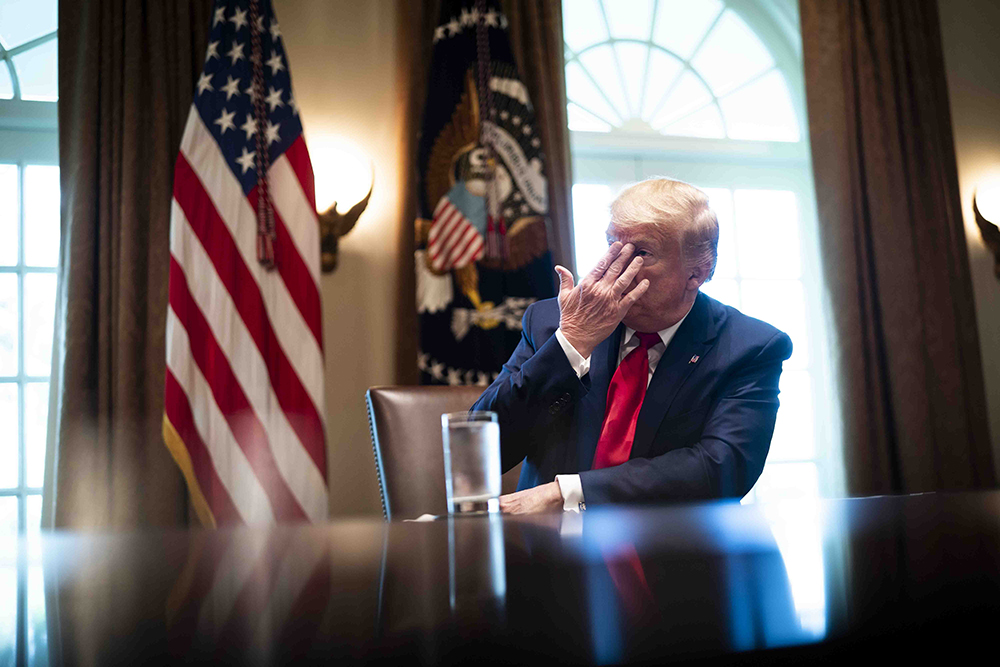 Last week, Kenney accused OPEC of dumping oil into North America and recommended taking joint action with the United States, such as studying the merits of a tariff on oil imports, an idea that has also percolated south of the border.
In Ottawa, Trudeau said he's co-ordinating with the U.S. and other allies and recognizes "catastrophically low oil prices" have impacted the Canadian oil industry.
"Conversations are ongoing with the United States on how we can work together to ensure that we are countering some of the measures being brought in by OPEC," he said, without offering further details.
There has been some talk recently in the U.S. that small and mid-sized petroleum producers want to see oil curtailment instituted south of the border, with debate occurring within the Texas Railroad Commission.
Oil company leaders sat down with U.S. President Donald Trump on Friday to talk about the broader situation.
"Industry is divided between those who want this kind of Fortress North America idea … and those who favour a little more of an Alberta-style curtailment," sai
d Robert Johnston, managing director of global energy with political risk consultancy Eurasia Group.
But the idea of import tariffs or production limits will be a hard sell for many U.S. industry players, said Sarah Ladislaw, director of energy security at the Centre for Strategic and International Studies.
"There are many more people on the side of not coming to the table in an OPEC context with actual curtailment," she said in an interview Friday.
"It's very smart for the U.S. and Canada to be talking together about these things. But we're finding that age-old political adage that in times of crisis, everybody wants to talk … but we are still a ways off from them getting active."
In such a fluid situation, it's logical for Canada to communicate with the U.S. heading into the pivotal meeting.
David Wilkins, the former U.S. ambassador to Canada, applauded Alberta for engaging with American leaders about strategic issues such as energy independence and security, given the nature of a highly integrated energy system.
"It makes sense for the United States to be less and less dependent on countries that don't share our common principles," said Wilkins.
"It makes sense for the United States and Canada to be part of that solution of North American energy independence and security, and that has never changed."
Chris Varcoe is a Calgary Herald columnist.
You can read more of the news on source