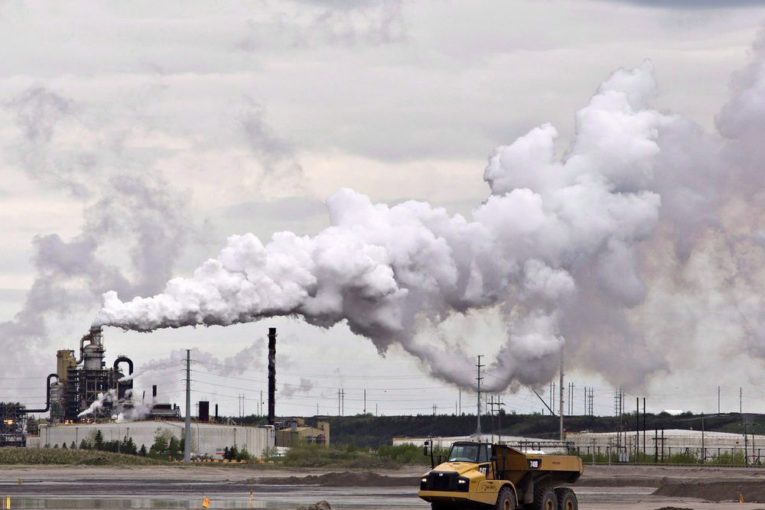 Suncor Energy Inc. says production at the Syncrude oilsands complex is expected to ramp up to full production in early to mid-September after a power disruption in June that shut down operations.
That, along with a host of other factors such as refinery shutdowns, will help keep prices at the pumps at record highs during peak summer driving season, said one analyst.
The company, which holds a 58.7 per cent stake in the partnership, says a preliminary investigation indicates the disruption was caused by a transformer malfunction the cut power on June 20.
It says power and steam systems have been restored and the assessment and repair of the transformer is underway.
One coker, producing approximately 150,000 barrels per day, is expected to return to service during the second half of July, while a second coker, producing approximately 100,000 bpd, is expected to return to service in August.
However, work on Syncrude's third coker is expected to take longer. Syncrude is considering advancing some of the planned maintenance for this coker that had been scheduled for this fall and next spring to mitigate the impact.
Those difficulties should keep prices that average 37.9 cents a litre for regular gasoline from dipping very much, said Dan McTeague of Gasbuddy.com
"It'll continue to be very expensive," said McTeague.
Refinery shutdowns, politically-driven cuts in oil exports from countries like Iran and Venezuela and rising carbon taxes in Canada are all conspiring to drive up the price of oil and gasoline, he said.
"It looks like the perfect storm, a death of a thousand cuts," said McTeague.
But McTeague said he doesn't expect pump prices to rise much more than current levels, which in Calgary are 36 cents a litre more than a year ago.
Suncor says pipeline shipments of treated product are estimated to be approximately 60 per cent to 70 per cent of capacity for August before ramping up to full production in early to mid-September.
In addition to Suncor, Imperial Oil Ltd. holds a 25 per cent stake in Syncrude, while Chinese-owned Sinopec Oil Sands Partnership and Nexen Oil Sands Partnership have 9.03 per cent and 7.23 per cent.
with files from Bill Kaufmann
You can read more of the news on source