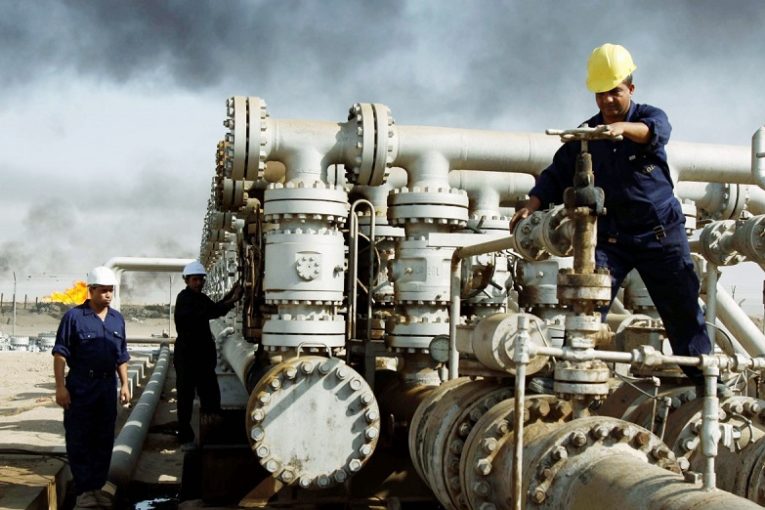 Oil prices rose on Tuesday with revived U.S. sanctions against major crude exporter Iran expected to tighten global supply.
West Texas Intermediate (WTI) crude futures CLc1 were up 59 cents at $69.60 a barrel and Brent crude oil futures LCOc1 were up 86 cents to $74.61 per barrel at 6.52 a.m. ET.
A first batch of U.S. sanctions against Iran, which shipped out almost 3 million barrels per day (bpd) of crude in July, officially came into effect at 12:01 a.m. U.S. Eastern time (0401 GMT) on Tuesday.
The reimposed sanctions target Iran's U.S. dollar purchases, metals trading, coal, industrial software and its auto sector.
U.S. sanctions on Iran's energy sector are set to be re-imposed after a 180-day "wind-down period" ending on Nov. 4.
"It is a reality check that this is happening and that Iran's oil exports will be hurt when the oil sanctions hit it in November," chief commodities analyst at Commerzbank Bjarne Schieldrop said.
President Donald Trump tweeted on Tuesday that the sanctions were "the most biting sanctions ever imposed".
"Anyone doing business with Iran will NOT be doing business with the United States," he added.
Many European countries, China and India, oppose the sanctions, but the U.S. government said it wants as many countries as possible to stop buying Iranian oil.
"We are going to work with individual countries on a case-by-case basis, but our goal is to reduce the amount of revenue and hard currency going into Iran," a senior U.S. administration official said on Monday.
"A full embargo seems unlikely and the oil market should remain well balanced in light of rising production and the emerging markets' fuel inflation pains," Norbert Rucker, head of macro and commodity research at bank Julius Baer, said.
HEAT IMPACTS OIL
Analysts also warned that a global heatwave could affect oil demand.
Much of the northern hemisphere has been gripped by extreme heat this summer, pushing up demand for industrial and residential cooling.
This mostly affects demand for power fuels such as thermal coal and natural gas.
"With global demand remaining healthy and the global heatwave increasing oil demand, I think prices will remain well-supported in the near term," Hussein Sayed, chief market strategist at FXTM, said.
But U.S. bank JPMorgan said a warmer-than-usual fourth quarter could stem from a potential El Niño weather pattern that "can cause droughts, flooding and other natural disasters across the globe, including heatwaves in the U.S. that affect commodities".
"Past instances of El Niño have resulted in sharp drops in U.S. residential and commercial heating oil demand and prices," it said.
You can read more of the news on source