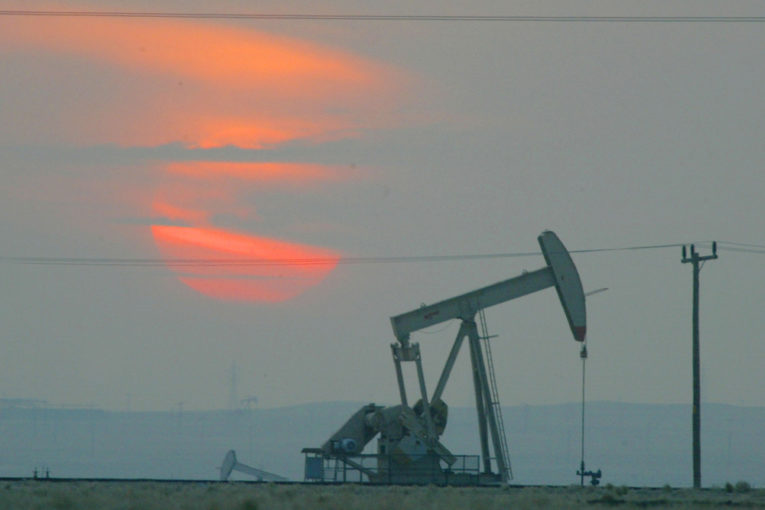 CALGARY – Saudi Arabia's threat to suspend all further business with Canada could leave Quebec and Atlantic Canada oil refineries scrambling to find alternative supplies.
Analysts are concerned about how the diplomatic spat between Saudi Arabia and Canada could escalate and what economic sectors could be impacted after the kingdom "put on hold all new business transactions" with Canada after Foreign Affairs Minister Chrystia Freeland criticized the kingdom for detaining women's rights advocate Samar Badawi.
Saudi Aramco, the kingdom's state-owned oil company and the world's largest crude producer, shipped 136,321 barrels of oil per day to Canada in June, the last month for which Statistics Canada oil import data is available. That's down from a year-to-date peak of 200,811 bpd in April.
Saudi Arabian oil imports in Canada have been steadily increasing for years. National Energy Board data show the kingdom shipped an average of 102,000 barrels of oil per day to Canada last year, which was also up 17 per cent from an average of close to 87,000 bpd in 2016.
It has consistently been among the five largest sources of foreign oil for Eastern Canadian refineries in recent years and an important feedstock for refineries in Quebec, New Brunswick and Newfoundland.
If the Saudi government's threat includes oil market transactions with private-sector companies in Canada, the effects would be damaging for the country's refining sector, ARC Energy Research Institute executive director Peter Tertzakian said.
"We are in a world where 100,000 barrels per day is significant," Tertzakian said, adding that oil markets are currently tight and only a few producing countries – including Saudi Arabia – have spare capacity.
As a result, he said that Canadian refineries would be challenged to replace 100,000 bpd of oil supply without incurring significant additional costs.
"The challenge right now is a lot of the world's oil supply is starting to max out," Tertzakian said, citing problems in a handful of oil exporting countries, such as Libya, Nigeria and Iran, which has caused a restriction in global oil supply.
In addition, there are no pipelines connecting Canadian oil production with Quebec or Atlantic refineries so if domestic oil companies wanted to take advantage of Saudi Arabia's share of that market, they would need to ship the product eastbound on a railway cars.
"Let's not jump the gun – they've sourced their oil for at least the next three months," CIBC Capital Markets associate energy specialist Joan Pinto said of Eastern Canadian oil refineries, which purchase their crude supplies well in advance of delivery.
The challenge right now is a lot of the world's oil supply is starting to max out
Pinto noted that Saudi Arabia is a big supplier of Irving Oil's refinery in St. John, N.B. and, if the Saudis cut off shipments, Irving would need to replace that production with more crude from its next largest suppliers, in Azerbaijan, the U.K., the U.S. and Nigeria.
"We're not actually there yet and it could very well be avoided," she said.
Tertzakian said the "natural substitute" for Saudi barrels would be crude from the U.S., which is already the single-largest source of foreign crude in Canada.
U.S. oil shipments to Canada have grown tenfold over the past decade, rising from an average of 47,000 bpd in 2010 to a peak of roughly 473,000 bpd in 2015, according to NEB data.
American producers shipped an average of 358,000 bpd to Canada in 2017, according to Statistics Canada.
The International Energy Agency and Citigroup have predicted that the U.S. will become the world's largest exporter of crude and oil products this year, surpassing Saudi Arabia.
• Email: [email protected] | Twitter: geoffreymorgan
You can read more of the news on source