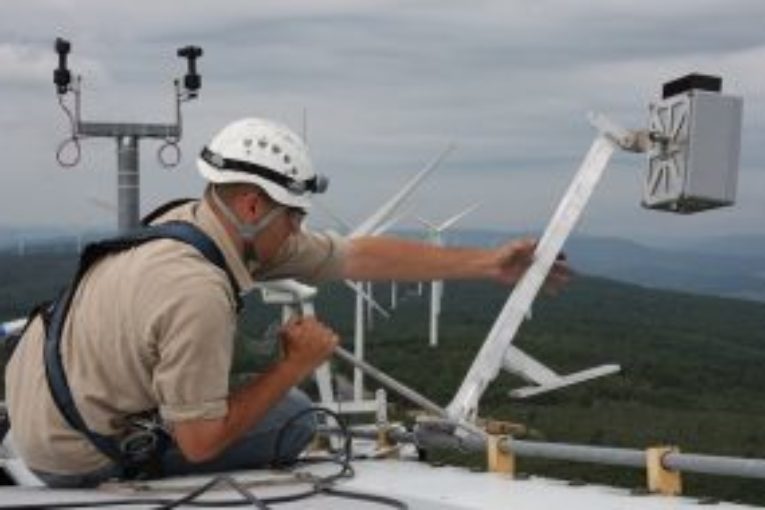 With more than 12,000 MW of clean, renewable energy capacity in place at wind farms across the country, Canadians are becoming more and more familiar with wind energy and the environmental and economic benefits it brings.
What they might not be as familiar with, however, is the ongoing behind-the-scenes work our industry does to reduce our already low environmental impacts even further. Today's release of the CanWEA Wind Energy and Bat Conservation Review is a good example.
The review takes a detailed look at what is known about bats and wind energy, what project developers and operators can do to minimize impacts, and what technologies and operational strategies are being developed to further mitigate interactions. Our hope is that by consulting the review, the wind industry and regulators will be in a better position to make decisions that ensure the best possible environmental outcomes. We're proud of what we've produced, and our hope is that industry representatives, regulators and other stakeholders will agree that this is the most comprehensive and current resource of its kind, drawing upon an expansive body of research, industry experience, and insights from technological innovators.
We will provide a forum at a special Bat Conservation Review session held in conjunction with our Annual Conference and Exhibition, on October 23 in Calgary, for all interested parties to engage further on this important topic.
The wind industry is committed to producing safe and clean electricity, and that includes being proactive when it comes to wildlife protection. Potential impacts on bats can be minimized by careful wind project planning and siting, and we wanted to make sure industry and regulators have access to the most current information available, so they can make science-based decisions. We also wanted to create a single, comprehensive document that would ensure stakeholders right across Canada are operating from the same set of facts. Right now, the regulatory guidelines around bats and wind energy vary widely from province to province, and many are based on a limited number of studies from the U.S. that do not include the principles of adaptive management.
Many existing guidelines take a prescriptive, one-size-fits-all approach. The conclusions of the independent environmental advisory firms that developed the CanWEA Wind Energy and Bat Conservation Review, however, conclusively demonstrate that adaptive management, which allows provinces to set conservation goals and wind farm operators to utilize site-appropriate strategies to meet them, is a viable option worthy of greater consideration. Potential impacts on bats are very site-specific, and the solutions to avoid them are as well. Adaptive management provides the flexibility to incorporate new research and technologies into the development of those strategies.
There is no doubt that bat populations are under pressure from a variety of human and natural factors, including environmental contaminants, ailments like the devastating White Nose Syndrome, and forestry practices. The biggest threat to bats and other wildlife, however, remains climate change. Biologists tell us a changing climate has the potential to disrupt bat reproductive cycles, shift their ranges, alter hibernation habits, and impact the availability of prey.
Action on climate is one of the most important things we can do to ensure the long-term sustainability of Canada's bat populations, and as a leading source of significant, long-lasting and cost-effective carbon reduction in the electricity sector, the wind energy industry can make a positive difference.
That's why it's important that, as an industry, we are sensitive to our potential impacts and data-driven in our approach to avoiding, minimizing, and mitigating those effects. CanWEA's new bat review gives industry, regulators, policymakers, and other stakeholders a framework for working collaboratively to protect bats, while at the same time supporting the development of much-needed clean energy supply.
Photo: Michael Baker, Bat Conservation International
Ontario Regional Director at the Canadian Wind Energy Association
You can read more of the news on source