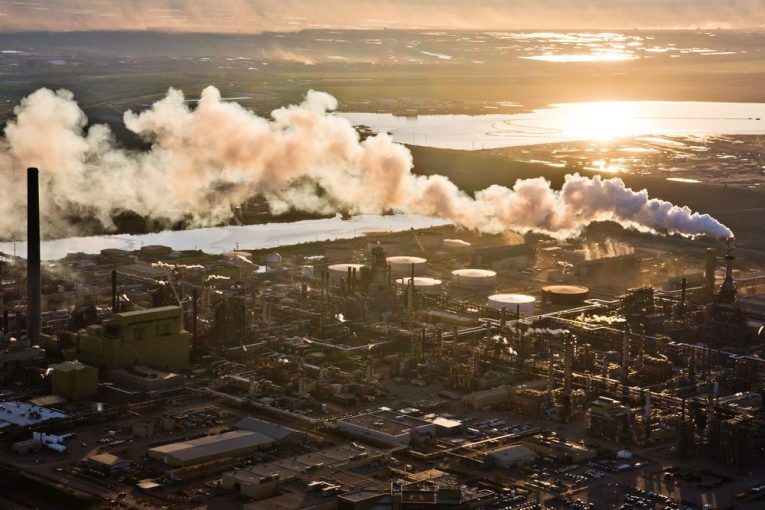 As a new U.S. president rejected the Keystone XL pipeline last week over climate concerns, a new survey came out that highlighted the differences between the Canadian and American oilpatch towards reducing greenhouse gas emissions.
Earlier this month, Raymond James
conducted a survey of 56 executives
of private and public Canadian petroleum producers, mirroring a recent survey completed by the Federal Reserve Bank of Dallas.
While the corporate leaders share similar points of view on the industry outlook — such as expectations for more mergers and acquisitions in 2021 — the biggest difference came on the environmental front.
In the U.S., only 21 per cent of executives said their companies have plans to reduce greenhouse gas emissions, compared to 84 per cent in Canada.
In the U.S., fewer than four in 10 producers surveyed have a plan to reduce emissions of methane, one of the most potent greenhouse gases. In Canada, that figure stood at 77 per cent.
It should be noted that stances in the U.S. varied widely between large and smaller companies, as half of the bigger producers plan to curb their GHG levels and reduce methane emissions — but it's still well below their Canadian peers.
Raymond James analyst Jeremy McCrea, who conducted the Canadian survey, said the biggest surprise was the difference surrounding expectations on lowering corporate emissions per barrel by 2025.
Among American operators, almost two-thirds of respondents either don't know or don't have a plan to lower their emissions intensity.
And only six per cent plan on curbing their emissions per barrel by more than 10 per cent.
"That was the one that shocked me. I couldn't believe it. It's like, 'Where have you guys been for the last few years?'" McCrea said.
Now, let's look north of the 49th parallel.
More than half of the Canadian-based producers — some 53 per cent — plan to lower their emissions intensity by double-digit levels, according to the Raymond James survey. Only 16 per cent don't know or have no plans.
"Here in Canada, all we hear about in the news, media and the focus of investors is environment and sustainability," McCrea added.
"The world needs to know, especially investors, that the management teams of these companies are truly taking a different environmental approach to the business here nowadays."
Whether it's corporate attitudes driving these differences — or simply that there's been no imperative for U.S. firms to lower emissions during the Trump era — is up for debate.
What is indisputable is many Canadian companies are striving to improve their performance as new government rules and regulations have come into place.
With the Canadian government vowing to reach net-zero emissions by 2050, oilsands producers such as Cenovus Energy, MEG Energy and Canadian Natural Resources have already adopted the target.
"I would say these numbers are quite stark," said Ben Brunnen, a vice-president of the Canadian Association of Petroleum Producers. "The U.S. companies have not placed the same emphasis on environmental performance as Canadian companies."
Part of the reason why Canadian companies have a different mindset is that governments have adopted policies propelling them to take action, said Chris Severson-Baker, Alberta director of the Pembina Institute.
"It's a direct result of the federal government having a climate plan and it being converted in the various provinces into provincial regulatory frameworks," he said.
"There is an advantage to being ahead on tackling climate change. Companies are further ahead in terms of thinking through how they will reduce emissions … If that translates into a better performance in terms of a barrel-of-oil basis, then they have a better story to tell investors."
McCrea believes Canadian petroleum producers understand they must decarbonize to be considered by some investors who are focused on environmental, social and governance (ESG) performance.
And with a national price on carbon in place — climbing to $170 per tonne by 2030 — there are clear financial incentives to lower their GHG levels.
Finally, companies in Canada have also found themselves in the centre of an intense spotlight for more than a decade because of the higher-than-average emissions in the oilsands.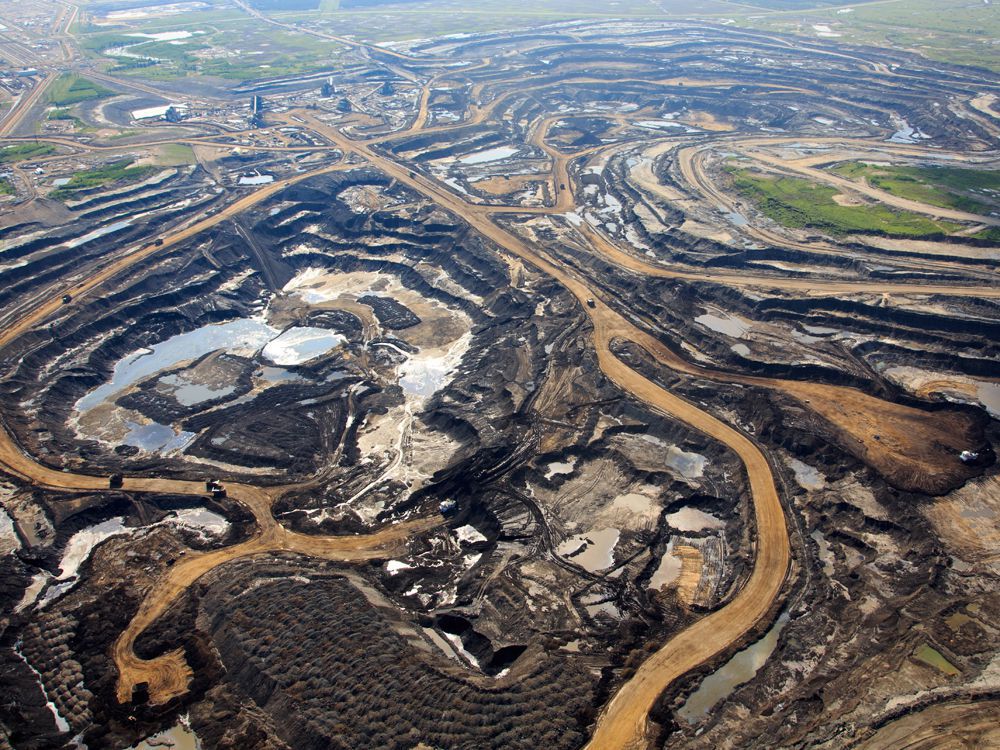 In 2018, the oil and gas sector accounted for 26 per cent of all Canadian emissions; as oilsands production has climbed, those GHG levels rose by 22 per cent since 2005.
"Part of it is the U.S. just hasn't come under that pressure because they have lower emissions per barrel … Canada is trying to get down to where the U.S. is now," said Keith Stewart, senior energy strategist for Greenpeace Canada.
The Canadian industry has been making progress, implementing new technology and looking to innovate.
A study by consultancy IHS Markit last year found the emissions-per-barrel coming from the oilsands dipped by about two per cent in 2018 and by about 20 per cent in the previous decade.
"This is a country and an industry in Canada that is fully seized with this issue," said Tristan Goodman of the Explorers and Producers Association of Canada.
Duncan Au, chief executive of CWC Energy Services, which operates drilling and service rigs in Canada and the United States, wasn't surprised by the survey results.
Canada has taken more stringent action to lower methane emissions than in the U.S., he pointed out.
"Here in Canada, given the scrutiny we have had with our oilsands play and the emissions it produces, we have been much more cognizant of trying to find innovations to deal with those matters over time," he said.
"I think we in Canada are much further ahead than our American counterparts."
With a new administration in place, U.S. companies may soon have to change their priorities. Biden has rejoined the Paris climate accord and blocked the Keystone pipeline, and has promised to reach net-zero emission no later than by 2050.
Meanwhile, Canadian companies continue to move.
"The biggest takeaway from the survey is Canadian management teams have the right mind frame now," said McCrea. "They can't change things overnight, but … they want to change."
Chris Varcoe is a Calgary Herald columnist.
You can read more of the news on source