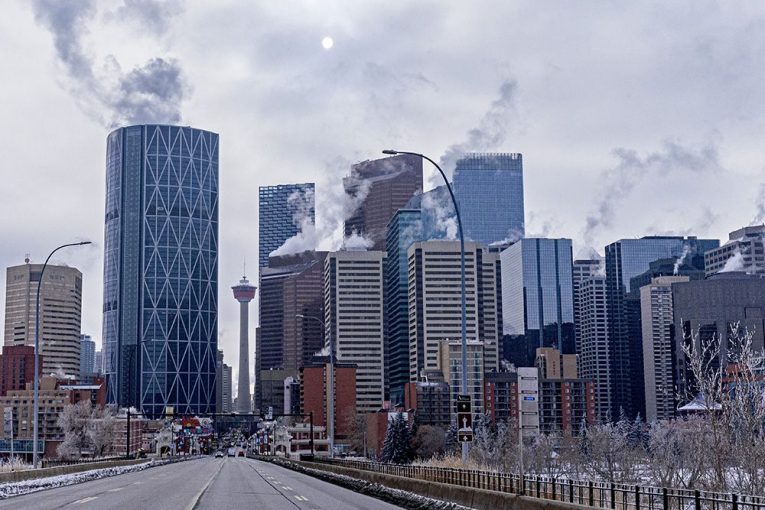 Welcome to the economic roller-coaster ride of 2021. Please fasten your seatbelt as we prepare for recovery.
That should be the warning issued to all Calgarians and Albertans after the bumps and bounces already endured during the first month of a new year.
News from the past week underscores the topsy-turvy journey ahead during a recession and pandemic.
The local housing market is expecting overall sales and prices to climb, the Calgary Real Estate Board (CREB)
announced Tuesday in its 2021 outlook
, while an Avison Young report forecasts a rising vacancy rate for downtown office buildings.
A new study by ATB Capital Markets anticipates "significant improvements to the Canadian energy landscape" that could see the domestic industry outpace the U.S. oil and gas sector.
Yet, job losses are battering the sector with the U.S. blocking the Keystone XL pipeline project and layoffs happening this week at Cenovus Energy following its takeover of Husky Energy.
For the first time, Calgary has made the Top 10 list of cities in North America to live and work as a moviemaker, topping other centres such as Dallas, Seattle and Toronto.
However, a new economic forecast details several obstacles blocking a smooth liftoff, including the pace of vaccinations and COVID-19 restrictions.
If Albertans were riding an airplane on this turbulent trip, they'd be reaching for the sickness bag.
How could one describe these mixed signals of an expected recovery?
"Confusing," Calgary Economic Development CEO Mary Moran said Tuesday.
"It will be long . . . and it will be bumpy. COVID is creating greater turbulence with respect to the oscillation of this recovery. The bumps are more severe."
As the instability continues, the individual pieces of economic news paint a complicated picture.
The CREB is projecting housing sales will jump by almost five per cent, while annual prices are expected to increase by 1.3 per cent.
The board notes significant uncertainty exists that will affect the pace of the economic rebound, such as the removal of pandemic restrictions. It cautions that consolidation in the energy sector could lead to more job losses, undercutting consumer confidence.
However, the supply of homes for sale has come down. A more balanced market will help support prices, CREB chief economist Ann-Marie Lurie said at the board's annual forecast event.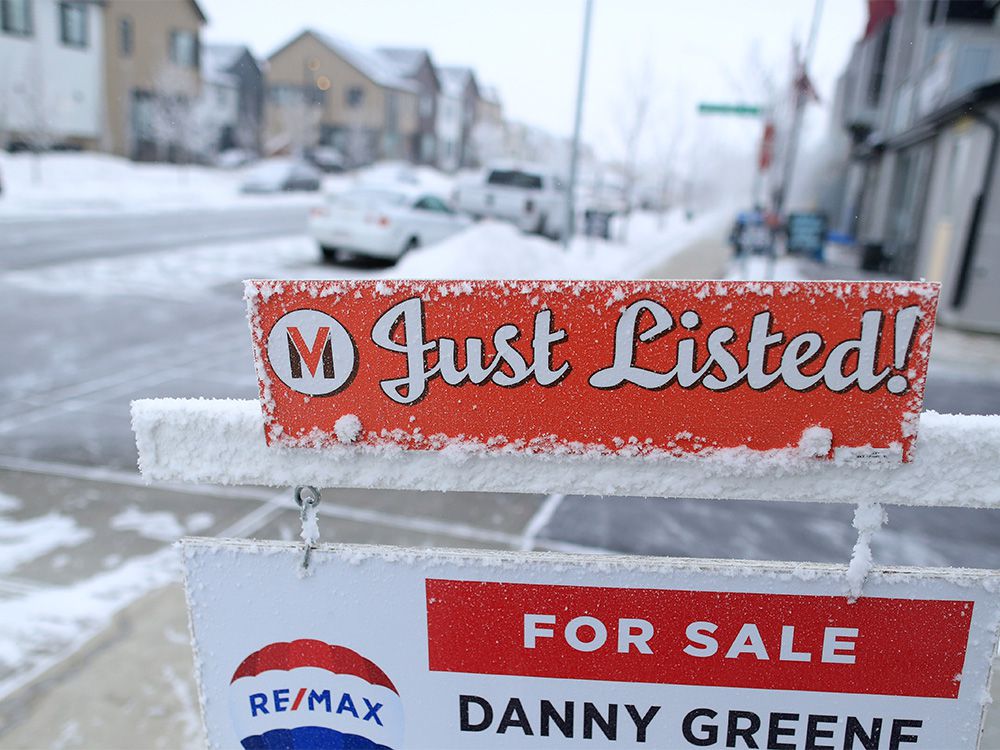 Asked for one word to describe 2021, she didn't hesitate.
"Better," Lurie replied. "You will probably have another roller-coaster year in terms of what is happening in sales. But, overall, we do expect that progression and some improvements."
While the housing market heads up, the downtown office sector moves in the opposite direction.
In a report this week, Avison Young said it expects the downtown office vacancy rate, which sat near 27 per cent in the fourth quarter, will climb higher as more mergers and acquisitions unfold in the oilpatch.
Four downtown office buildings are already vacant. Under the report's base-case scenario, the downtown office vacancy rate will reach 30.4 per cent by the end of 2023.
With Cenovus Energy planning to cut up to a quarter of its combined staff following the acquisition of Husky — affecting as many as 2,150 people — and needing less space, more inventory will be added to the market.
One bright spot for economic development could come from the film industry, whenever it can return to business as usual. Moviemaker magazine ranked Calgary as the 10th best place to live and work in the industry, trailing only Montreal and Vancouver among Canadian cities.
"It helps tell our story, which has been somewhat untold, in getting Calgary on the radar for some of these movie houses," said Moran.
For the city and the province, much of the economic improvement will depend on what happens to the oil and gas sector. Some positive indicators have emerged with benchmark U.S. oil prices rising above US$50 a barrel this month.
Blocking the Keystone XL pipeline is a setback to the industry's quest to add transportation capacity, although other projects are proceeding. There has also been an increase in exploration activity during the typically busy winter drilling season.
"Significant improvements to the Canadian energy landscape could propel Canadian activity levels to outperform in the coming recovery," said a report from ATB Capital Markets.
Some energy service firms are growing more optimistic in Canada because of improving markets for natural gas, progress on pipelines — even without Keystone XL — and the past experience of domestic companies operating in a capital-constrained world.
"The momentum is going in the right direction now," said ATB analyst Tim Monachello.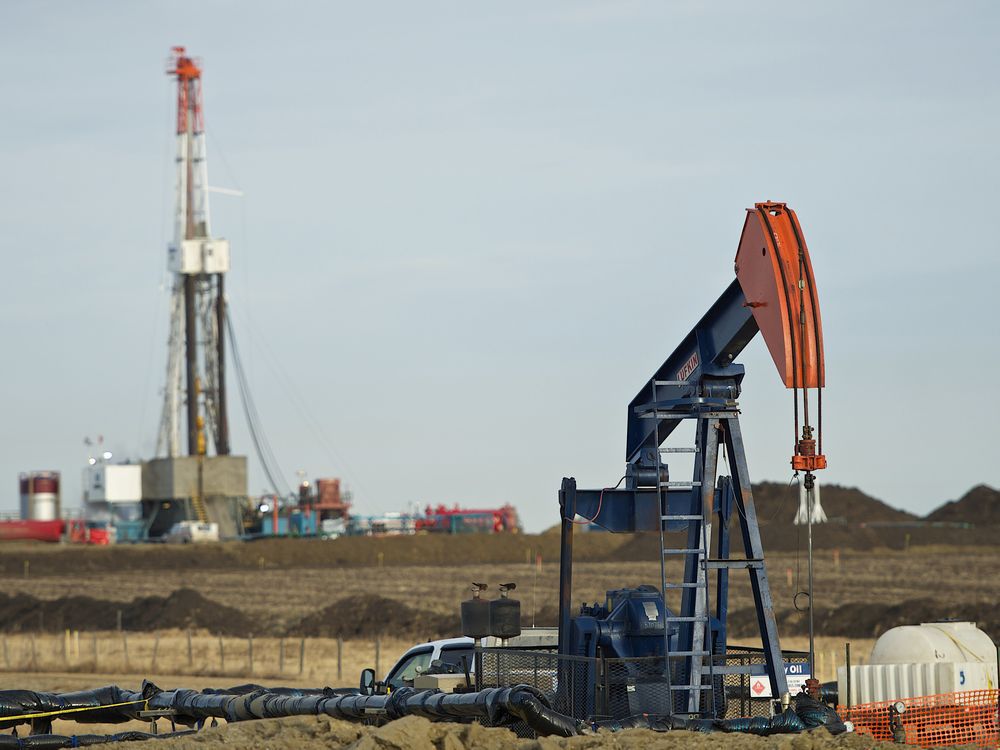 Across Western Canada, 181 rigs are busy drilling this week out of a total industry fleet of 488, according to the Canadian Association of Oilwell Drilling Contractors (CAODC).
The group forecast last November that almost 3,800 wells would be drilled this year, up 14 per cent from a disastrous 2020.
"We are trending anywhere between 45 to 50 per cent above what we had originally forecasted," said CAODC president Mark Scholz.
"What we are seeing is indications of the formation of a recovery."
These signals suggest positive forces are propelling the economy forward, yet great uncertainty remains because of COVID-19.
The second wave of the pandemic continues to shut down thousands of businesses. The future pace of immunization efforts is unclear. The province has shed jobs for the past two months.
New projections by Alberta Central indicate the economy will likely shrink in early 2021, delaying an expected rebound.
Yet, it also forecasts the economy will improve as more sectors reopen. The province's GDP will grow by about four per cent throughout 2021.
"It will start to feel better as we move along in 2021," said Charles St-Arnaud, Alberta Central's chief economist.
"But it will still not be smooth sailing. There will still be a lot of risk and volatility."
Albertans are getting used to volatility with a health-care crisis and recession that have dragged on for more than 10 months.
What we need now is a real recovery to take hold.
Chris Varcoe is a Calgary Herald columnist.
You can read more of the news on source