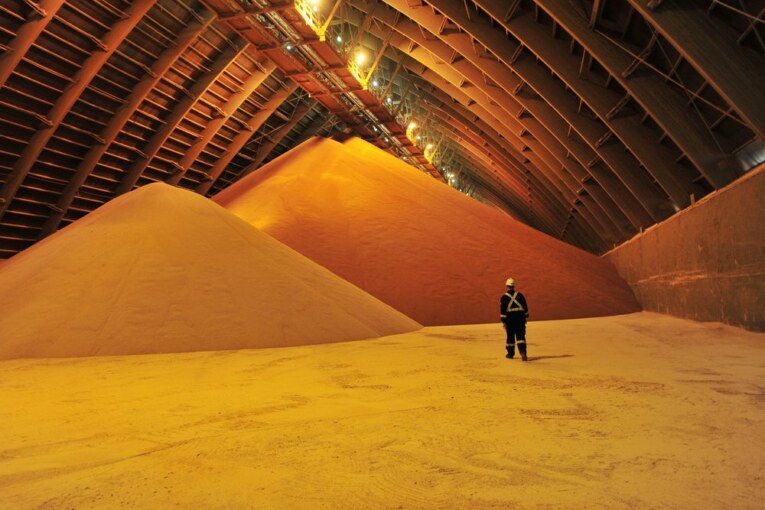 Nutrien Ltd. lost its second CEO in a year after the company said Tuesday its chief executive Mayo Schmidt had resigned and left the company, but provided no reason for the departure.
"The Nutrien Board of Directors will … search to select a long-term leader that will take the company into its next phase," Russ Girling, chair of the board, said in a press release. Girling said the company would consider internal and external candidates, but did not elaborate on what he meant by "next phase."
Schmidt was appointed chief executive in April 2021 after Nutrien announced that his predecessor Chuck Magro had resigned but never offered an explanation for the exit. At the time, Schmidt was chair of Nutrien's board — having come from Agrium Inc., which merged with Potash Corp. of Saskatchewan in 2018 to form the current company.
Both Schmidt and Magro also resigned from the board at the time of their exits. Magro is now chief executive at Delaware-based agriculture technology company Corteva Inc.
Meanwhile, Ken Seitz, executive vice president and chief executive of Nutrien's potash division and the former chief executive of Canpotex, a potash exporting company co-owned by Nutrien, was appointed interim chief executive.
The seemingly revolving door at the top of the Saskatoon-based diversified agricultural company, which has seen a meteoric rise in share price since the pandemic began, has stumped many analysts and investors.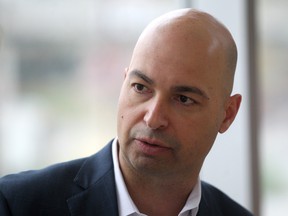 "What is perplexing is that these changes are happening at a time when the ag cycle is robust," wrote P.J. Juvekar, an analyst with Citigroup Global Markets Inc., noting that for the near-future "it does raise questions about the long-term strategy."
Ben Isaacson, an analyst at Scotiabank, predicted investors would penalize the company for "perceived dysfunction at the board and senior leadership levels."
The company's share price was trading down more than four per cent to $91.32 Tuesday on the Toronto Stock Exchange. The stock has shot up from a five-year low of $40.14 in March of 2020 to reach $96.24 at the end of last year.
Megan Fielding, a spokesperson for Nutrien, declined to make any executive available for an interview.
Nutrien has thrived amid strong agricultural fundamentals that have produced a favourable environment for the crop nutrient and fertilizers it produces and sells at a global retail network. Through the first nine months of 2021, it notched record earnings before interest, taxes, depreciation and amortization of US$4.7 billion and guided for full-year adjusted EBITDA of US$7.1 billion, on the high end, including US$2.75 billion from potash, US$2.4 billion from nitrogen, US$1.80 billion from retail sales and US$540 million from phosphate sales.
But it faces a shifting competitive landscape, with new competitors in its main potash business, as well as changes from the energy transition and decarbonization.
In August, the Australian mining giant BHP Group announced it would spend $7.5 billion to construct the Jansen potash mine in Saskatchewan. It is expected to start producing 4.35 million tonnes of potash per year beginning around 2029, and could operate for 100 years.

Historically, Schmidt and other executives have emphasized Nutrien is capable of producing around 18 million tonnes of potash, but always kept four to five million tonnes of capacity idle, which has allowed it to act as a swing producer. This year, it is expected to produce a record 14 million tonnes.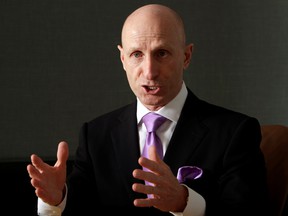 Schmidt had repeatedly said that he expects two to three per cent annual growth in demand for potash for the next decade. Even if BHP's Jansen begins producing around 2029, "the market will easily absorb … more production," he said in November during an earnings call.
That same month, at a Morgan Stanley investment conference, Nutrien's chief strategy officer Mark Thompson said that new potash projects often take longer to build and are "more expensive" than predicted, and emphasized Nutrien is a low-cost producer that would thrive in any price environment.
Still, BHP's foray into potash is sure to shuffle sector dynamics: Nutrien, with its US$40 billion in market capitalization, has been one of the largest crop nutrient firms in the world, but it is tiny compared to BHP's US$155.7-billion market cap.
Scotiabank's Isaacson wrote that he expects the string of unexplained departures at Nutrien last year, including the exit of Mike Frank, chief executive of retail, will create a stock "overhang" on Nutrien, and trigger questions about strategy, including whether the company will seek to strike a deal with BHP, and whether it should split off its retail business from its natural resource production business.
In mid-December, CIBC Capital Markets analyst Jacob Bout hosted a fireside chat with Ken Seitz, then-CEO of the potash division, and wrote in a note that the company is expected to sign a major contract to supply potash to China by February.
Potash prices have been surging amid high demand, global supply-chain disruptions, and uncertainty caused by sanctions on Belarus, a major producer of potash, and Bout predicted "solid free cash flows" for Nutrien in 2022. He called the company a play on fertilizer prices: for every 10 per cent increase in fertilizer prices, Nutrien sees a 20 per cent improvement in EBITDA, Bout estimated.
The company has other irons in the fire, including a partnership with the U.S. Department of Energy to produce low-carbon ammonia, which it would like to sell as a clean fuel for marine vessels.
As food security rose in priority around the world last year, Schmidt had said the company had fired on all cylinders — increasing its potash production, realizing higher margins in its nitrogen business, and even growing market share and margins in its retail business despite supply-chain hiccups.
"Our exceptional results this quarter highlight our team's strong execution, significant competitive advantages and leverage the strengthening market fundamentals," Schmidt said during the third-quarter earnings call in November.
The only question is why amidst record results and a bright outlook, two chief executives have departed the company in less than a year.
"We do not know the reason why, and may never find out," Isaacson wrote, calling it "an unexpected twist."
Financial Post
• Email: [email protected] | Twitter: GabeFriedz
You can read more of the news on source