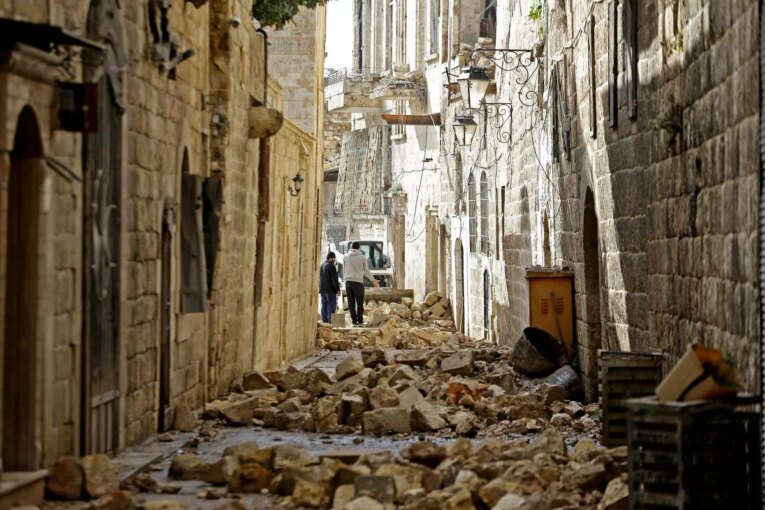 OTTAWA The federal government is making it easier for Turkish and Syrian nationals in Canada, whose homeland was devastated last month by earthquakes, to obtain open work permits allowing them to remain here for up to three years.
Federal Immigration Minister Sean Fraser introduced the new measures, which take effect March 29, on Saturday.
"People who have been impacted (from the earthquakes) will benefit from special treatment in their application to come and receive temporary protection in Canada, including the family members of people who are here," said Fraser, speaking in Mississauga.
Two major earthquakes hit the Kahramanmaras district of Turkey on February 6, killing more than 50,000 people died in Turkey and neighbouring Syria.
Most foreign nationals need a work permit to be employed in Canada and there two options: an open work permit allowing them to work full-time for a valid employer of their choice; and an employer-specific work permit, which limits where and how long a foreign national can work.
As part of the new measures, a Turkish or Syrian national who has temporary Canadian residency — such as a visitor, a student or a worker — will also be able to move between temporary residency streams to extend their stay in Canada. This will give them the opportunity to continue studying, working, or visiting family.
Normally, an individual with a temporary visa or residency in Canada would have to leave the country to obtain a work or study permit, once their existing permit expires. But the new measures will now allow them to remain in Canada while they apply for any permit until they are approved.
Fraser said it's essential that Canada continues to treat this as a priority, and shared his hope the "new measures will give them peace of mind that they don't need to return home to an uncertain future."
New measures to support those still in the earthquake-ravaged regions were also introduced. For permanent residency applicants whose files were already in the Immigration, Refugees and Citizenship Canada system, the department will waive the requirement to hold a passport or travel document to be approved for a permanent-resident visa. Many applicants have lost key documents, such as passports, diplomas and bank statements, due to mass destruction, according to immigration consultants.
IRCC will also use a new strategy to help facilitate the arrival of applicants affected by the earthquakes who ordinarily may not be approved to come to Canada, Fraser said.
"I have high hopes that we will see a very high approval rate notwithstanding the ordinary obstacles that may exist," he added, explaining that advanced analytics are being used to identify applicants for eligibility and approval to come to Canada on humanitarian grounds.
Canadian citizens and permanent residents who were originally from the region will also be exempt from paying fees associated with travel documents to return to Canada, including temporary passports, limited validity passports, or emergency travel documents, as well as Canadian citizenship certificates and permanent resident travel documents. Fees for those documents can range from $7 up to $1,000, depending on the document needed.
"We will continue to closely monitor the needs of people in the region and will adapt our response as needed," said Bahoz Dara Aziz, the immigration minister's press secretary.
Ottawa announced last month that it will prioritize the temporary and permanent resident applications of individuals from quake-hit areas, including applications for refugee resettlement. The fast-tracking also includes visitor visa applications for immediate family members of Canadian citizens and Canadian permanent residents.
Turkish and Syrian Canadians had been calling on Ottawa to expedite the visa applications of family stranded in Turkey since the massive earthquakes.
An online petition signed by more than 9,000 people called on the government to address a months-log backlog by fast-tracking visa applications from the region, under the family reunification stream. According to the immigration department, up to 16,000 Turkish and Syrian applications were already in the system as of February 8 — two days after the earthquakes struck.
"Approximately 1,700 of these applications (750 permanent residency and 920 temporary residency applications) were within the zone impacted by the earthquakes," Jeffrey MacDonald, a department spokesperson, previously told the Star.
SHARE:
JOIN THE CONVERSATION
Conversations are opinions of our readers and are subject to the Code of Conduct. The Star
does not endorse these opinions.
You can read more of the news on source