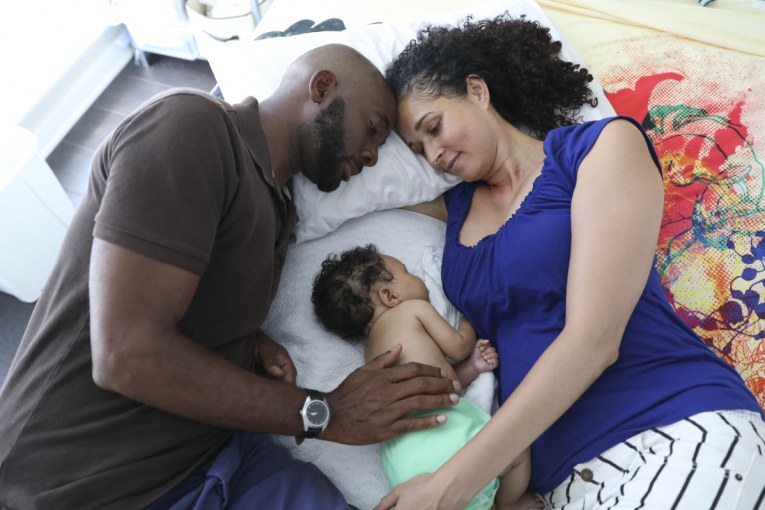 After six years of trying to have a baby, Daren Herbert and his wife were stunned to discover he was the reason they were having difficulty.
He and Joanne were in their late 30s and both had suspected the issue was with her. But it turned out that his "catastrophically low levels of sperm" were the problem.
"(I was) afraid, shocked, surprised and feeling guilty because all that time we had assumed it was something to do with her," recalls the Toronto actor. "I remember thinking, 'Is it something I did through the course of my life that made my numbers drop so drastically? Or have they always been low?' "
A growing number of men are asking such questions as they grapple with fertility issues.
For Herbert, 41, and Joanne, 40, the journey to parenthood culminated happily in May with the birth of daughter Ori, after they underwent two cycles of In Vitro Fertilization (IVF). But across Canada about 16 per cent of couples struggle with infertility — a figure that has doubled since the 1980s.
"(Infertility) can be a very painful thing for a lot of people — and it was for us," Herbert says. "But our pain was short-lived …. We were very lucky."
That's because couples can go through numerous IVF cycles and never have a baby.
The meta-analysis didn't examine the cause for the decline, but the authors say the fact that it's occurring in the West suggests chemicals used in commercial products play a role. They warn the decline has implications beyond fertility and reproduction, saying it may be a "canary in the coal mine" for male health across the lifespan.
"In the industrialized world we're seeing a very definite and clear decline in sperm counts, in quality, even among fertile men, and as the world becomes more toxic, the effect will be greater," says Dr. Art Leader of The Ottawa Fertility Centre and a board member of Conceivable Dreams, an Ontario-based infertility patient advocacy group.
"I think as well as The Handmaid's Tale we're going to have a sequel to it called The Manservant's Tale."
Although men can't change the burden of global pollution there are things they can do to optimize fertility, says the professor of Obstetrics, Gynecology and Reproductive Medicine at the University of Ottawa.
He suggests minimizing alcohol, smoking and exposure to smoke, increasing exercise, maintaining a healthy weight, eating organic foods, taking an adequate dose of Vitamin D and not using anabolic steroids. And be mindful of endocrine disruptors, which are chemicals found in everyday products that interfere with the body's naturally occurring hormones. Examples include bisphenol A (BPA), dioxins, phthalates and fire retardants.
You can read more of the news on source