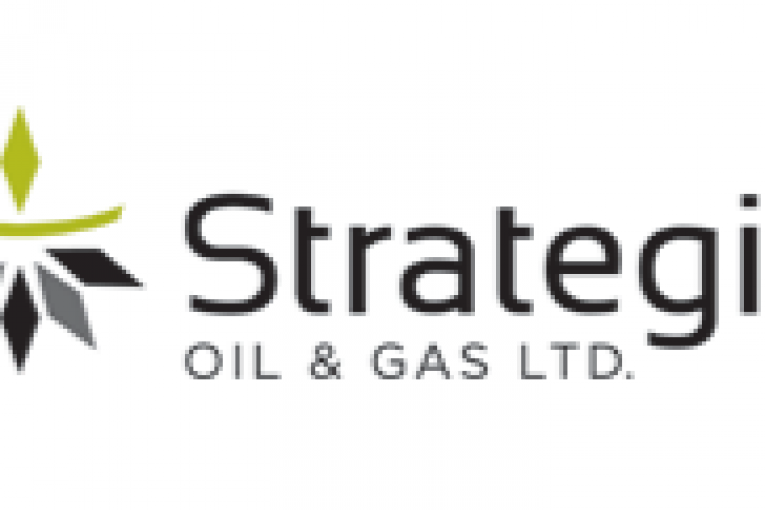 CALGARY, ALBERTA–(Marketwired – Sept. 5, 2017) – Strategic Oil & Gas Ltd. (TSX VENTURE:SOG) ("Strategic" or the "Company") announces that President and CEO Gurpreet Sawhney has resigned to pursue other opportunities. Current COO Cody Smith has been appointed as interim CEO.
Tom Claugus, Chairman of the Board, said, "The board wishes to thank Gurpreet for his efforts over his tenure with the Company and wishes him well in his future endeavors. Under his watch the Company has made significant progress in moving our Northern Alberta resource play forward."
About Strategic Oil & Gas
Strategic is a junior oil and gas company committed to becoming a premier northern oil and gas operator by exploiting its light oil assets primarily in northern Alberta. The Company maintains control over its resource base through high working interest ownership in wells, construction and operation of its own processing facilities and a significant undeveloped land and opportunity base. Strategic's primary operating area is at Marlowe, Alberta. Strategic's common shares trade on the TSX Venture Exchange under the symbol SOG.
The TSXV has in no way passed on the merits of this news release. Neither the TSXV nor its Regulation Services Provider (as that term is defined in policies of the TSXV) accepts responsibility for the adequacy or accuracy of this release.
You can read more of the news on source