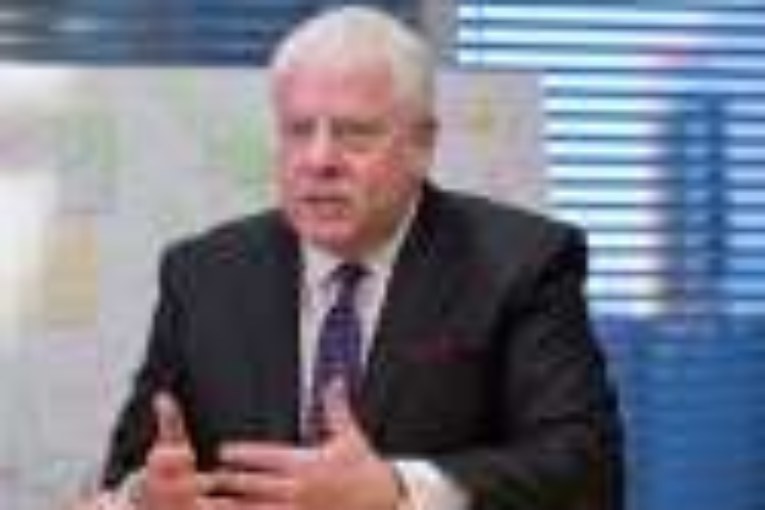 Executives at Kinder Morgan Inc. on Wednesday downplayed concerns that a newly sworn-in NDP government in B.C. could mangle their efforts to expand its Trans Mountain project, the highly contentious oil conduit that has faced intense political opposition in recent years.
The management team of the Houston-based company also defended a decision to bundle all of their Canadian assets into a separate Canadian company, whose shares have yet to trade above their debut price in May.
In a conference call with analysts Wednesday, the company said a change in government is not likely to shift its approach to the project.
"I'm not going to speculate on what an NDP government might do in British Columbia in this stage in order to advance their views," Kinder Morgan Canada president Ian Anderson said in the conference call.
The comments came one day after NDP leader John Horgan was officially sworn in as premier of B.C. Horgan's NDP formed an alliance with the Green Party after the results of the provincial election in May, a move that gave both parties a slender majority over the incumbent Liberal Party.
The NDP's return to power after 16 years in opposition has reignited concerns that political meddling could halt construction of the project, which is expected to begin at the end of the year.
The party has vowed to do what it can to block the project, and says its justice ministry is currently reviewing all of the legal files in connection to the pipeline expansion. Several B.C. First Nation groups and environmental organizations have levelled lawsuits against the company. Protesters have in the past blocked preliminary construction work on the project. 
Anderson said he remained "very confident" in the federal government's approval of the project, which was announced by Prime Minister Justin Trudeau in November.
Kinder Morgan said it still expects to begin construction on schedule. Anderson said he has worked with several federal and provincial governments in the past, and expects to maintain a working relationship with the NDP.
"I think we'll just wait and see what premier Horgan wants to do, and I look forward to his call."
The $7.4 billion expansion project would nearly triple the volumes of oil shipped to the B.C. coast, giving landlocked oil producers much wider access to Asian markets. The current capacity is 300,000 barrels per day.
In order to fund the expansion the company bundled all of its Canadian pipeline and storage assets, including the existing Trans Mountain project, into a public company that underwent its initial public offering in late May, for a planned value of $1.75 billion.
Shares in Kinder Morgan Canada Ltd. were trading around $16 Wednesday, below the $17 debut price when the company went public. That came after an earlier downward revision of the IPO's offer price weeks earlier, initially set between $19 and $22.
But the company said it was a necessary move to raise capital for the expansion while also keeping its debt levels down, an issue several analysts have pointed out in client notes.
"Overall it made sense for us to do the IPO," said Steven Kean, the president and CEO of the Houston-based parent company.
The company also announced a US$2-billion share buyback program amid a struggling share price, which the company said it will begin in 2018.
Its second quarter net income compared to the year prior was flat at US$337 million, while distributable cash flows were down slightly to US$1.02 billion, compared with US$1.05 billion the year prior.
And as a result, Morneau is leaving himself without any ammunition to respond to a crisis — like another downturn, a NAFTA collapse or risks from U.S. tax cuts
The company intends to apply to list its ordinary shares on the New York Stock Exchange under the ticker symbol 'SPOT'
The bank, Canada's eighth-largest by market cap, says it has now bought back $268 million in problematic mortgages
The budget ignores the fact that growth is expected to fall to 2.2 per cent in 2018 and 1.6 per cent in 2019 and does little to reassure investors
You can read more of the news on source