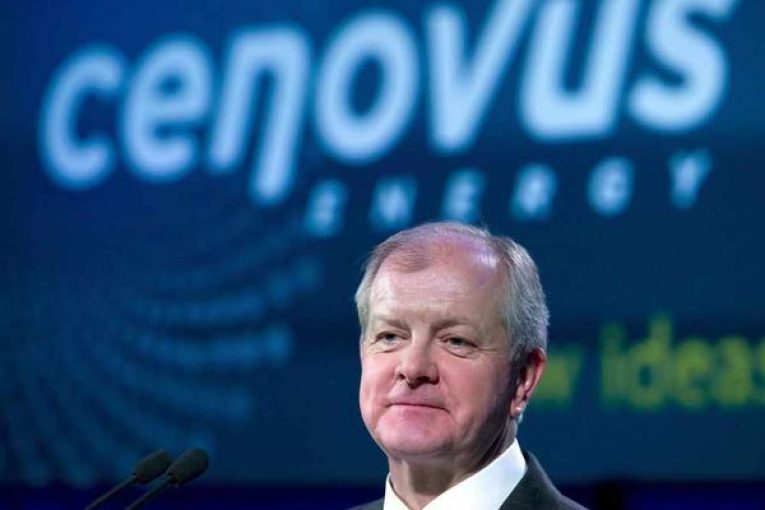 CALGARY – A surprising collection of buyers has emerged to snap up assets from Cenovus Energy Inc. as it divests oil and gas properties to pay down debt.
Cenovus announced a $1.3-billion deal Thursday to sell its Palliser oil and gas properties in southeastern Alberta to energy services giant Schlumberger Ltd. and privately held Torxen Energy, which is run by former Cenovus chief operating officer John Brannan.
The deal had been expected – Cenovus has been selling oil and gas projects to pay down a $3.6 billion bridge loan it needs to pull off its $17.7-billion purchase of oilsands and natural gas properties from ConocoPhillips this March. The value of the deal was also in line with financial analysts' expectations, but the buyers caught many off guard.
"I was surprised by the buyers," National Bank Financial analyst Travis Wood said. He said that analysts expected Cenovus to have trouble attracting a long list of potential buyers because large oil and gas producers are focused on high-grading their assets and mid-cap producers have had difficulty accessing equity or debt financing.
Schlumberger is an energy services company, not a producer, but will own the majority of the Palliser assets, which currently produce 54,000 barrels of oil equivalent per day. Torxen, a privately held Calgary-based producer, will operate the assets and be the minority owner.
"It's a deal perfectly representative of our time," Stikeman Elliot partner Chip Johnston said, adding that Canadian energy companies have struggled while American competitors have been able to access capital.
"It's tough for transactions right now," said Johnston, an energy lawyer whose practice is focused on deals, private equity and mergers. He said that Canadian companies have largely been focused on selling assets to pay down debt in recent years but "nobody wants to sell at the bottom of the market."
National Bank's Wood said that Cenovus has been under pressure from its bond holders to sell off the assets by the end of the year and maintain its investment grade credit rating.
In September, Cenovus announced it would sell a package of oil and gas assets in southern Alberta to a company owned by the Lundin Group, controlled by a Swedish-Canadian family for $512 million. It also sold a heavy oil property to Canadian Natural Resources Ltd. for $975 million.
To that end, Cenovus has now sold off assets worth a total of $2.8 billion, getting the company closer to its goal of repaying the $3.6-billion bridge loan than many analysts had expected.
"Our strategy to optimize our portfolio by selling non-core assets and using the proceeds to pay down debt is firmly on track," Cenovus president and CEO Brian Ferguson said in a release.
The company is still marketing its Weyburn assets for sale, which could allow the company to entirely repay the bridge loan.
"Weyburn is going to be the asset that gets the most attention," Wood said, adding that he expected the properties to fetch between $900 million and $1.2 billion.
Financial Post
gmorgan@nationalpost.com
You can read more of the news on source