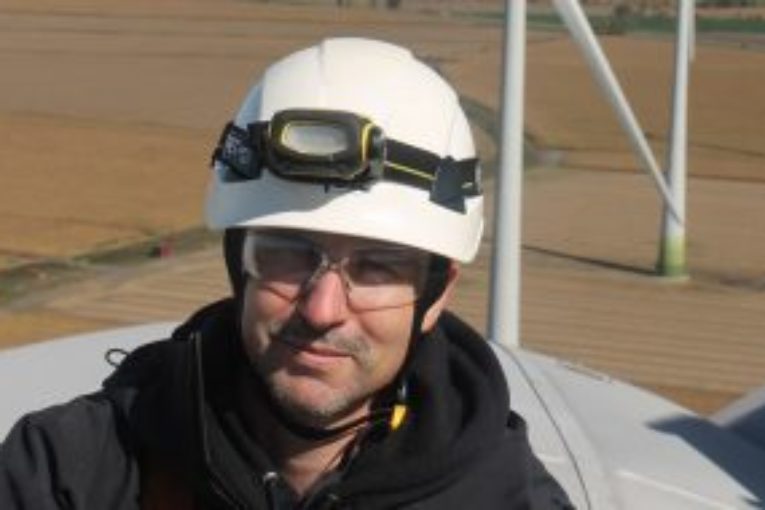 At this moment, hundreds of wind turbines across the world are raising the bar on performance thanks in part to Dr. Francis Pelletier – one of the most skilled, knowledgeable, and accomplished Canadian renewable energy industry leaders to step onto the world stage. That's why CanWEA has named him as the 2018 recipient of CanWEA's R.J. Templin Award for outstanding achievement.
Dr. Pelletier will be the guest of honour at the CanWEA Awards Breakfast on October 25 – an event held during the 2018 CanWEA Annual Conference and Exhibition in Calgary, Alberta. The festivities will also honour six additional industry leaders, as noted below.
Three years ago, Dr. Pelletier co-founded and led Arista Renewable Energies. The small company quickly grew into Canada's leading independent consultancy offering performance improvement and reliability solutions to wind farm owners and operators. (This spring, Power Factors LLC, a California-based provider of renewable energy performance management software, acquired the company.)
Across a distinguished career, Dr. Pelletier participated directly in multiple stages of wind project development, construction and operation. He has spent more than a dozen years analyzing the performance of operating wind projects. He holds a Master's and a Ph.D. in Mechanical Engineering with a wind-energy specialty, and has dedicated all his research to power-performance evaluation and improvement of operational wind farms.
Dr. Pelletier has also mentored and advised graduate and undergraduate students, helping to bring fresh ideas and innovation into Canada's wind industry. Similarly, he has personally funded internships that have in turn provided emerging professionals with valuable work experience. Over the course of his career, he's helped ensure this nation's electricity supply remains clean, reliable, and affordable for all.
With so much insight to bring to bear, I couldn't resist asking Dr. Pelletier what he saw as the greatest challenge for wind energy as penetration ramps up around the world and in Canada, and on what he thinks the brilliant wind energy scholars in today's universities should be focusing. Here is what he said:
"We are at the dawn of artificial intelligence. While this area of research is expected to deliver significant improvements in the wind sector, and many other sectors, there are still many challenges to overcome on the path to delivering on the promises of the technology. Continuing research in this area is crucial and will help our wind industry gain further efficiencies. In my opinion, this is definitely a rich area of research for wind energy scholars to focus their investigations."
At the CanWEA Awards Breakfast, in addition to celebrating Dr. Pelletier's contributions to the industry, the association will announce the winners of a number of other important and complementary awards, including:
Women in Renewable Energy WiRE will also announce this year's Wind Power Woman of Distinction.
Check out the impressive list of finalists for all of these awards.
If you'd like to attend the CanWEA Awards Breakfast, delegates to the 2018 CanWEA Annual Conference and Exhibition may purchase tickets upon registration. If your company would like to purchase a corporate table, contact Lisa Sharman at [email protected].
Director of Media and Communications at the Canadian Wind Energy Association.
You can read more of the news on source