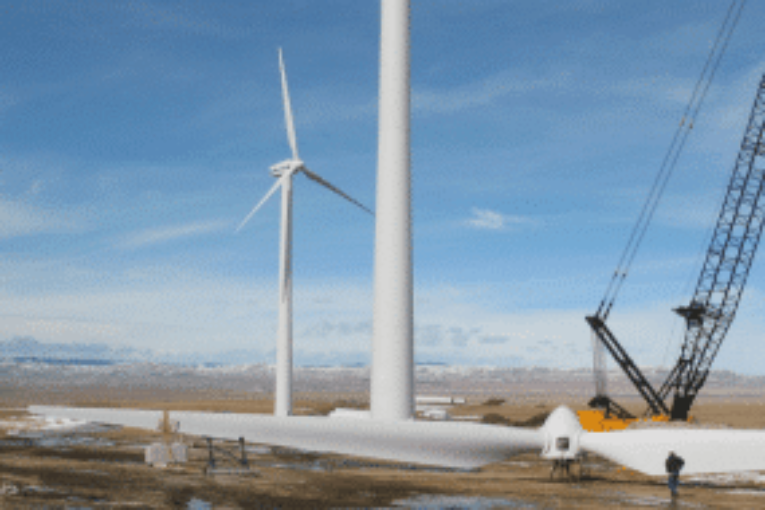 Wind energy plays to Alberta's strengths. The province has excellent wind resources and is well supplied with the workforce skills and training capacities needed to harness them. Wind energy has the potential to cost-effectively deliver most of the new renewable generation that will be needed to meet Alberta's goal of 30 per cent renewable electricity by 2030.
Wind energy will also generate jobs and other benefits for Albertans, as a recent Delphi Group report demonstrates. And it can be an important part of a broader economic diversification strategy for the province, with the total potential for local project development and construction spending alone reaching $3.6 billion by 2030.
The Delphi Group's report emphasizes that predictable longer-term procurement planning will increase the positive investment and employment impacts from the province shifting to a future where 30 per cent of its electricity comes from renewable sources. However, even as procurements are rolled-out on an annual basis, host communities will be the beneficiaries of project development and contract spending, in addition to other benefits, including landowner lease payments and increased property taxes.
The Delphi report models 4,500 MW of new capacity from utility-scale wind farms by 2030, which was forecasted based on interviews with industry experts. The report forecasts this capacity addition would result in almost 15,000 person-years of direct employment in Alberta.
Alberta direct employment (person-years)
4,500 MW of new wind energy capacity by 2030
Below is a partial but representative list of the diverse skills and occupations needed to build and operate wind farms. As the Delphi report noted, many of the skills are easily transferable from the broader energy sector. Average wages are typically at least $40 per hour, and in some cases much more.
The Delphi report looks at the bigger employment picture – factoring in the indirect and induced jobs that could be created during the project-development and operations phases of wind energy expansion.
Direct, indirect and induced jobs during project development (person-years)
4,500 MW of new wind energy capacity by 2030
Direct, indirect, induced jobs during operations (FTE)
4,500 MW of new wind energy capacity by 2030
The Delphi report also determined the likely timeframe for the direct job creation that is possible.
For more information on the report and to read a summary of the findings, check out: Wind energy sector poised to deliver $3.6b in local spending to Alberta companies between now and 2030 and the links below.
Alberta Wind Energy Supply Chain Study
Blog: New study identifies the economic potential of Alberta's wind energy sector
Blog: Three ways to fully capture the economic potential of Alberta's wind energy sector
Photo credit: TransAlta
Prairies Regional Director at the Canadian Wind Energy Association
You can read more of the news on source