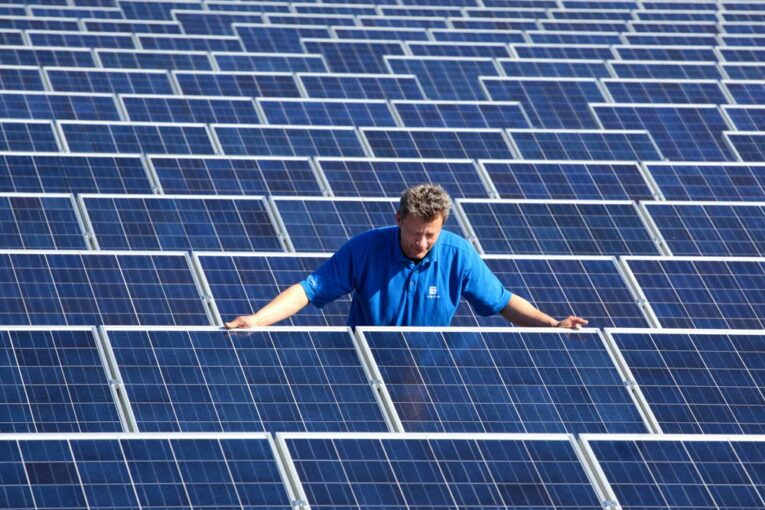 The past few years haven't always been kind to oil and gas workers: Almost overnight, commodity prices would crash, triggering layoffs in droves, but then just as quickly, prices would turn around and workers fell into short supply.
That volatile cycle has been playing on repeat since 2014 to the point that industry groups now say oil and gas workers are searching for jobs in more stable sectors.
But where exactly? 'Green' jobs — loosely defined as positions tied to reducing carbon emissions — have been held up as a new economic driver that could offset oil and gas job losses. While the 'green sector' may eventually surpass the fossil fuel sector in terms of number of jobs, efforts to decarbonize the economy are only just starting. For now, green jobs is still a new area, for which workers may need retraining, and where positions may not offer the same level of pay and benefits as traditional oil and gas jobs.
"There aren't enough (green) jobs now because it's an emerging field," said Cheryl Knight, a labour force consultant in Alberta who helps oil and gas workers transition out of the sector.
Wind and solar energy are by no means new innovations, but across Canada they represent a small, if growing source of energy.
She pointed to a recent model by the U.S. Department of Energy's National Renewable Energy Laboratory that found that every $1 million invested generates 4 to 5 jobs in a utility scale wind project, and five to seven for a solar PV project. It did not have comparable data for the oil and gas field, but did say the majority of employment impacts occur in the planning and construction phase.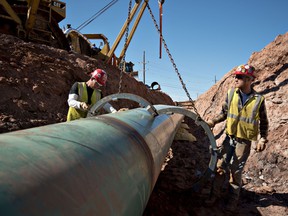 Operating such projects requires fewer workers than an oil and gas project would, Knight said, adding that there tend to be opportunities for technicians, which don't necessarily require advanced degrees.
"When you think of wind turbines, there aren't too many people that operate it, and they're primarily electricians or wind specialists," said Knight. "They're usually technicians, tradespeople, and there's very few of them, and it's the same with solar panels."
But she added that even in the oil and gas industry, the majority of jobs were large trade positions, and the good news is green industries are just ramping up in Canada.
There are companies working to extract lithium from depleted oil and gas reservoirs, which could then be used to make batteries for zero-emission electric vehicles. There are also companies studying whether natural gas resources can be tapped to produce lower-emission hydrogen, a possible alternative energy to fossil fuels. Yet other companies are looking at other green innovations, like harnessing geothermal energy.
For now, the majority of these companies, or divisions within larger companies, are still in an early stage akin to starting up, in which conducting research and looking for efficiencies and innovation is paramount. That means they haven't reached a growth phase yet where they are scaling up and hiring en masse, Knight said.
"What I believe is that as the (energy) industry evolves to cleantech it will require people who understand the energy process, the equipment, the problems of energy," she said, "and they will bring that knowledge with more 'bolt on' digital skills to use in an energy focused area."
Thus, geologists helping oil companies identify new oil resources may shift their focus to studying the potential to store carbon dioxide in an underground formation. A petrochemical engineer may shift to studying lithium brine.
There is even evidence that as wind and solar power continue to evolve, new jobs will emerge that appeal to oil and gas workers with more advanced skills who want to use their "domain expertise" in the energy field.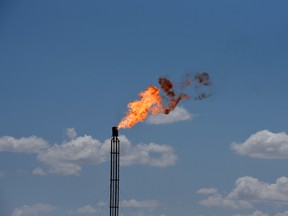 For example, Calgary-based software company mCloud Technologies Corp., which helps mid-stream oil and gas facilities avoid 'unplanned downtime' — code for flaring, or when equipment failure forces them to burn off unused gas or oil — is rapidly expanding. Its website lists multiple openings for engineers, analysts and IT specialists.
Barry Po, chief marketing officer for mCloud, said the company's software uses artificial intelligence to monitor equipment and detect failures before they occur. While it is a tech company at heart, they need people who are experts in energy.
The company's software is also being used to maximize energy production from wind turbines to monitor erosion on the leading edge of the blade, and in the gear box, Po said.
"There was always a sense that you just put them up and they don't need maintenance, and that's actually not true," he explained. "For wind turbines in the middle of life, there's a need to make sure you're constantly managing and optimizing the performance."
Of course, it is difficult to predict exactly where green jobs will pop up and what skills will be necessary, until companies find success. But Knight emphasized that the carbon transition is driven by legislation, which adds some certainty to the transition.
Already, there is a ton of work happening to try and predict what the green economy will look like.
British-Columbia-based Foresight, a cleantech accelerator that operates in four provinces and lays claim to having helped create more than 6,270 "green" jobs, is currently conducting a research project for Ottawa-backed Future Skills Canada about which skills are most desirable for the energy transition.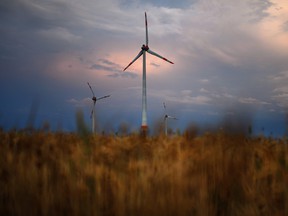 Though the study is not yet completed, preliminary findings from interviews with executives from 30 cleantech companies has thus far concluded that data science skills are found to be in the highest demand, according to Karen Speirs, a senior communications manager at Foresight.
"Often people already have the skills to work 'green jobs,'" Speirs said via email. "We have found there is a perception that cleantech skills are highly specialized. It can often be the case that common workforce skills are needed, albeit applied with a different lens."
Experts like Knight said that while the transition is often easier for people earlier in their careers, it can be more complex for people with advanced degrees. Some people choose to take courses, so called micro-certificates, to make small pivots, while others return to school for two to four years and pursue new advanced degrees that allow for a more significant career change.
In July, the federal Liberals announced a "Just Transition" program to ensure that neither workers nor communities are left behind in a low-carbon economy. They're asking for input through September from communities and people about strategies to support an energy transition. In the fall, the committee will report back on "what they heard."
Meanwhile other efforts are in the works too. The Calgary Economic Development Corp. is in the midst of launching Edge Up 2.0 — a $5.4-million program designed in partnership with local universities to help oil and gas workers transition to a digital economy, where the labour shortage is acute.
In 2019, of the first class of 100 people, 75 per cent found new jobs, 12 per cent returned to school and 3 per cent returned to the oil and gas sector, according to interim president and chief executive Brad Parry.
"A lot of the green jobs are tech-related," said Parry, "There's an amazing ability to transition given the engineering backgrounds they have — and the demand for digital talent is skyrocketing."
Financial Post
• Email: [email protected] | Twitter: GabeFriedz
_____________________________________________________________
 If you liked this story, sign up for more in the FP Energy newsletter.

_____________________________________________________________
You can read more of the news on source