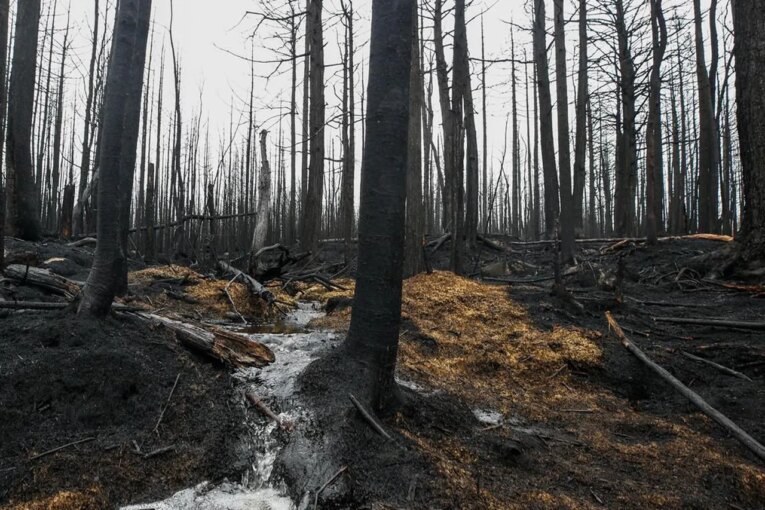 HALIFAX – Residents whose homes survived the Halifax-area wildfire say their emotions range from relief over being spared to sadness for neighbours who face rebuilding from the ground up.
Lindsay Lee says that when she and her partner returned to her house Sunday, her anxiety levels fell as they found their home was in good condition, though hundreds of dollars worth of food had spoiled.
However, the 32-year-old environmental activist says she's also "heartbroken" for people in the area whose houses and pets are gone, and says the wildfire has convinced her to "redouble" her efforts pressing for policies aimed at reducing global warming.
Stephen Hoskins says his home is intact, but he's anxiously awaiting permission to to see it in person and assess whether his well water will be affected.
The 46-year-old says he knows of two residents on his street who have lost everything, and he says "it will hit harder" when he sees the rubble that is left behind in his subdivision of Highland Park.
At the height of the evacuations, more than 16,000 people were forced to leave their homes northwest of Halifax, and the city says about 4,886 remain displaced.
This report by The Canadian Press was first published June 5, 2023.
SHARE:
JOIN THE CONVERSATION
Conversations are opinions of our readers and are subject to the Code of Conduct. The Star
does not endorse these opinions.
You can read more of the news on source