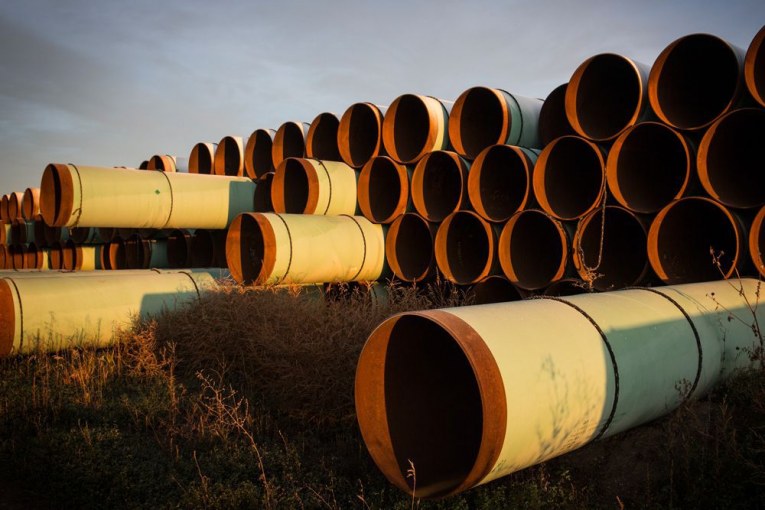 If you ask Cenovus Energy CEO Alex Pourbaix about the impact of Tuesday's U.S. election on the Canadian oil and gas sector, he doesn't miss a beat.
All eyes in the industry are on the fate of Keystone XL, a pipeline project Pourbaix used to work on when he was an executive at TransCanada Corp. — and a development he's advocated for as head of one of the country's largest oilsands producers since 2017.
"It's such a mug's game to try to figure out politics," Pourbaix said in an interview this week, after his company announced the $3.8-billion acquisition of Husky Energy.
"This market access issue is obviously the key issue and debate, depending on how the presidential election comes out."
For Canada's oilpatch, Tuesday's election and the ensuing weeks could be the start of another white-knuckle roller-coaster ride for Keystone XL, a project first proposed by Calgary-based TransCanada (now TC Energy) in 2008.
With Democrat Joe Biden pledging to cancel the permit of the cross-border line if he wins, Keystone XL could soon be in the crosshairs of a new administration.
Just four years ago, President Donald Trump revived the project that had been rejected by the Obama administration in 2015 when he signed an executive order for Keystone XL in his first week on the job.
Experts believe a Trump victory would mean few policy changes for the oil and gas sector, but a Biden win would lead to a new course.
The former vice-president has promised to rejoin the Paris climate accord and stop new drilling on U.S. federal lands, saying last week he would "transition from the oil industry."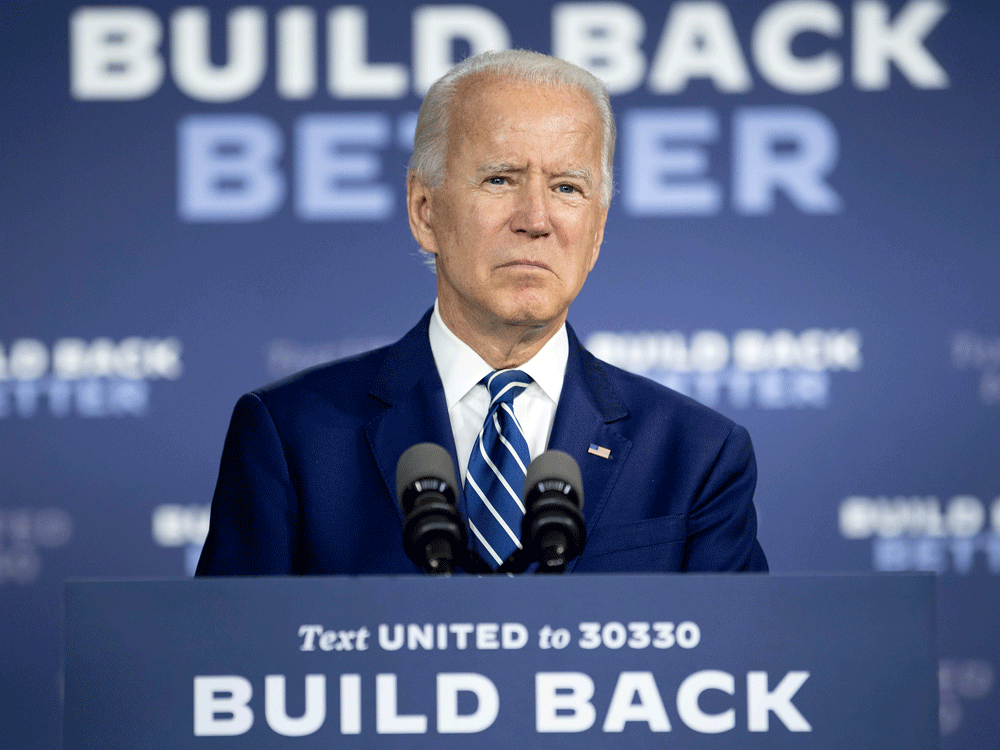 The Democratic presidential candidate has vowed to increase the corporate tax rate to 28 per cent and invest $2 trillion over four years in clean energy initiatives. He's also set the target of an emissions-free electricity sector by 2035, which could reduce the growth of natural gas in the power industry.
"In my mind, a Biden administration will look an awful lot like Obama 2.0," said Greg Stringham, a former vice-president with the Canadian Association of Petroleum Producers and president of consultancy G3 Strategies.
For Alberta, the largest question mark surrounds the pipeline, a project the provincial government has a direct stake in after making a $1.5-billion equity investment.
The 1,900-kilometre oil pipeline by TC Energy would ship 830,000 barrels per day from Hardisty to Steele City, Neb., where it would ultimately be transported to Gulf Coast refiners.
Construction began earlier this year after the UCP government made the investment and agreed to provide $6 billion in project loan guarantees.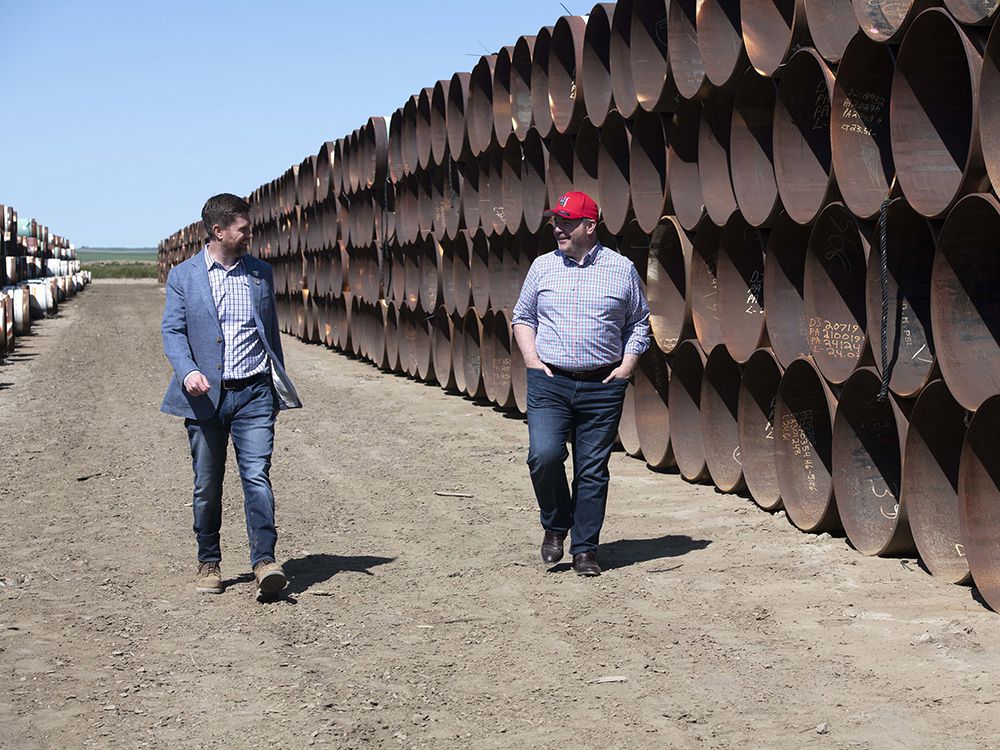 Meanwhile, TC Energy has been putting the blocks in place recently to build additional public and political support for the development.
Today, 1,500 workers on each side of the border are toiling away on the project. Earlier this week, it awarded contracts to six major U.S. contractors to build the pipeline in three states, creating more than 8,000 unionized jobs next year.
It also struck an agreement this summer with four major unions, including the International Brotherhood of Teamsters and the United Association of Union Plumbers and Pipefitters, which support the venture.
In total, about 13,000 construction jobs are lined up for next summer between the two countries, said Richard Prior, president of Keystone XL Pipeline.
Work in Alberta has been going on since the summer and by year's end, about 180 kilometres of pipeline construction will have been completed.
In the U.S., pipeline construction was delayed earlier this year by a legal ruling, so TC Energy pivoted to working on facilities and now has 12 pump stations being built.
TC Energy expects to have permits in hand by the end of the year to work in wetlands and waterway bodies in 2021.
While the project's in-service date is set for 2023, Prior isn't going to delve into the possible impact of next week's vote.
"I am not going to speculate on U.S. politics," Prior said in an interview. "We think we have got a very important project that will span the life of many future administrations and the need for the project is as important now as it's ever been."
Many observers are willing to weigh in on the project's future, however, as it has become a prime target for environmental opposition to the oilsands and climate concerns.
Some analysts believe the support of unions and the prospect of creating jobs makes an outright rejection less likely, although others believe Biden's climate commitment is something he won't retreat from if he wins next week.
"I would say it's very, very unlikely this is going to go forward … He could literally (cancel the permits) on his first day in office," said James Coleman, an expert in pipeline law and a professor at Southern Methodist University in Dallas.
Kevin Book, managing director of research firm ClearView Energy Partners in Washington, D.C., believes a Biden White House could also find ways to slow down the pipeline from being completed.
"Biden may not have to say no if he can figure out how to stay slow," Book said. "Stalling is winning in the low-carbon transition scenario that Biden would be trying to bring to bear on global oil markets."
However, with U.S. refiners needing heavier grades of crude and less production coming from Mexico and Venezuela, it may not be a clear-cut decision to pull the plug.
"I would be surprised if there's a knee-jerk cancellation," said Pourbaix. "That project brings a lot of benefits for the United States."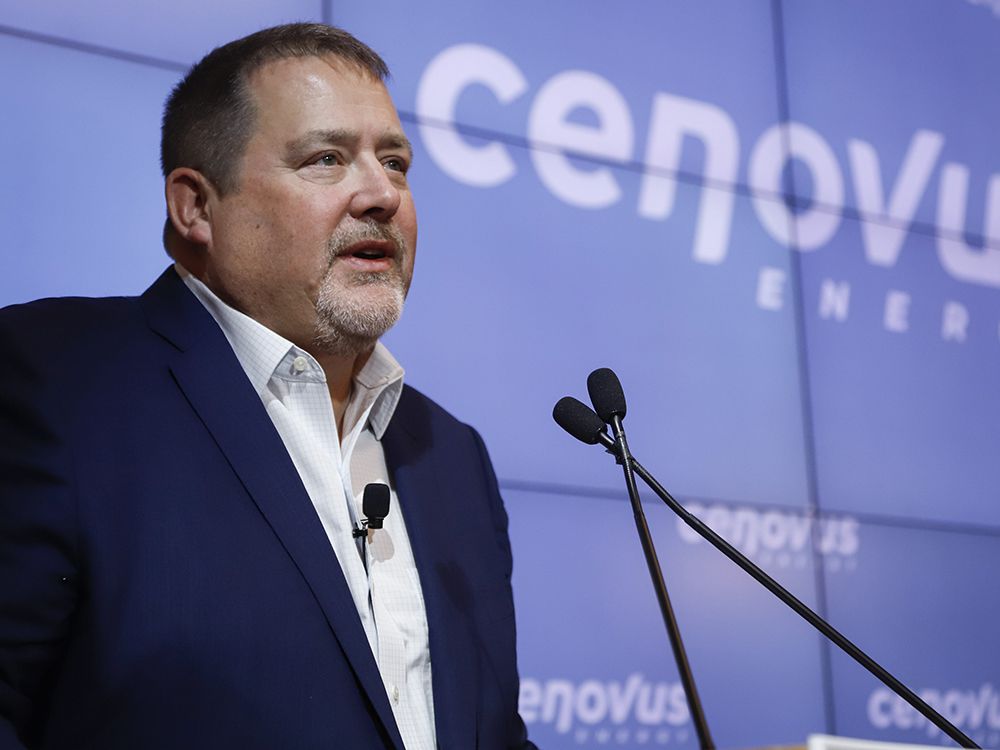 The need to create jobs and build new infrastructure during a global recession and pandemic could also play into the project's favour.
"Part of me thinks practicality will come in here," said Mark Oberstoetter, Canada research director for consultancy Wood Mackenzie. "I do think this one will be a good test on Biden, on what is the priority?"
The impact on Keystone XL isn't the only potential fallout for the Canadian oil and gas sector if there's a new president.
Biden's push to eliminate U.S. power sector emissions could reduce the growth in natural gas demand by triggering more investments in renewable energy.
His climate stance would also move the U.S. closer to the Canadian government's target of achieving net-zero emissions by 2050.
But the prospect of energy dollars that were heading into the U.S. suddenly flowing north faces challenges, including the retreat of investors from the sector, weak commodity prices, ESG pressures and existing Canadian policies.
"If Biden gets in and starts clamping down on policy with respect to fracking on federal lands … it could open up some market for Canada," said Bob Geddes, president of Calgary-based Ensign Energy Services, which operates on both sides of the border.
"It could and it should, but, of course, we have the headwinds of Ottawa."
Chris Varcoe is a Calgary Herald columnist.
You can read more of the news on source