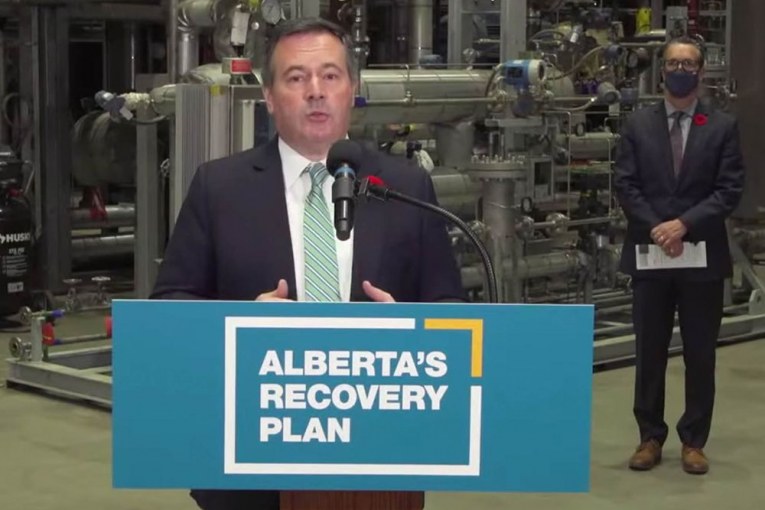 Alberta's economic recovery is encountering greater resistance than it faced just a few weeks ago, with oil prices slipping below US$37 a barrel, the second wave of a global pandemic taking hold and layoffs battering the energy sector.
Premier Jason Kenney is trying to project a sense of optimism as gloomy indicators roll in, including weaker oil prices and a growing number of countries and provinces instituting tougher measures to slow the spread of COVID-19.
"In the COVID context, oil prices, global economic growth — all of this is unpredictable … Let's be honest, we don't know how long this is going to go on. We don't know when it will end," Kenney said Monday at a news conference, before addressing the Calgary Chamber of Commerce later in the day.
"We do know at some point, stability will return, growth will recover, demand for energy will go up and supply will be constrained."
The biggest concern facing Alberta's economy today isn't a slump in oil prices, but another wave of the virus that could stall the recovery, close businesses, eliminate jobs and cut global energy consumption, similar to what occurred last spring.
After falling into negative territory in April, oil prices stabilized around $40 a barrel through the summer and fall, but markets have weakened over the past two weeks.
Concerns about lockdown orders in Europe — including France and
England
— have sent jitters through oil markets. As well, there are worries about the potential for oil exports growing from Libya and the implications of Tuesday's U.S. election.
Prices for U.S. benchmark West Texas Intermediate crude dropped down to $34.74 a barrel on Friday, before rebounding to close at $36.81 on Monday.
"It seems like it's partially psychological. Everybody is talking about demand weakness," said Martin King, senior analyst at RBN Energy in Calgary.
"Once we get past the lockdown worries in Europe and we transition to 2021, you will see prices come back. Now, I don't think they will come back a lot."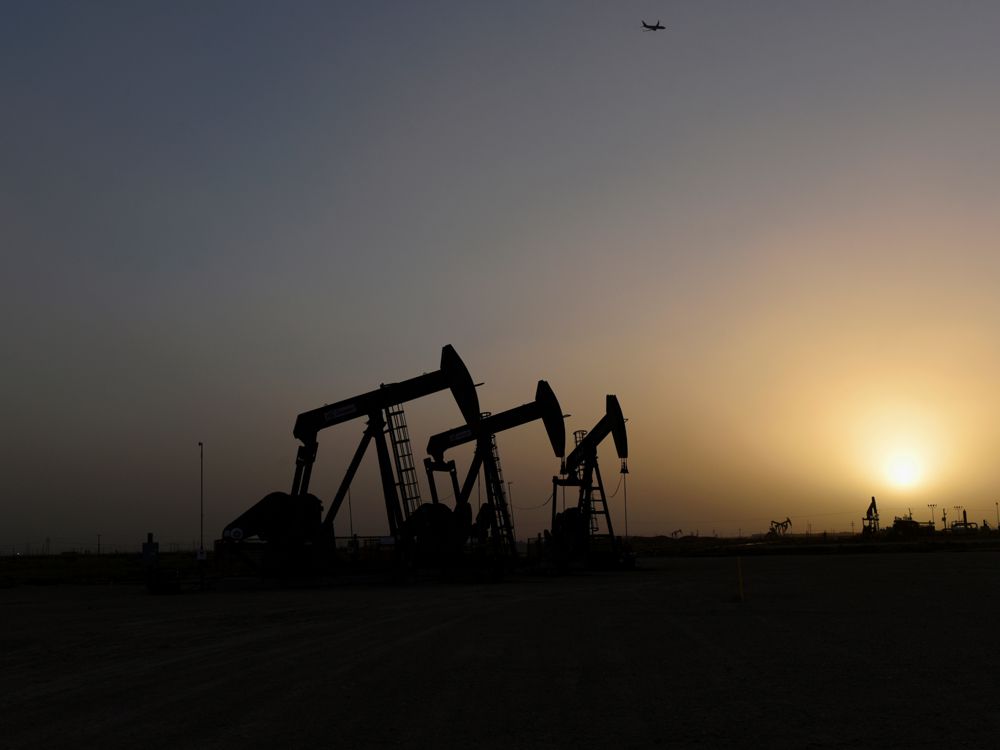 On Monday, Rystad Energy said it expects oil demand will drop to 89.3 million barrels per day in 2020, before recovering to 95 million bpd next year, but that's still down from last year's levels.
Ian Nieboer, managing director with Enverus in Calgary, expects U.S. oil prices to average around $40 per barrel next year.
While global demand has been recovering, it's also been coming back slowly.
"We've had a pretty cautious view towards 2021. So maybe it's a bit better than where we are today, but not a ton better," he said.
Despite the oil-price woes, there have been some positive signals in Alberta recently. Kenney noted Alberta is seeing stronger lumber prices and record yields for this year's crops.
"We are optimistic in the mid-term about a strong recovery in oil prices and we've seen … very good prices for natural gas," he added.
The Calgary Real Estate Board reported Monday that October housing sales in the city were up 23 per cent from a year earlier, driven by stronger activity for single-detached homes.
Lower interest rates helped push sales higher, while the market is more in balance between sellers and buyers than it's been recently, said Ann-Marie Lurie, the board's chief economist.
The benchmark residential price in the city averaged $423,000 in October, up one per cent from the same time in 2019.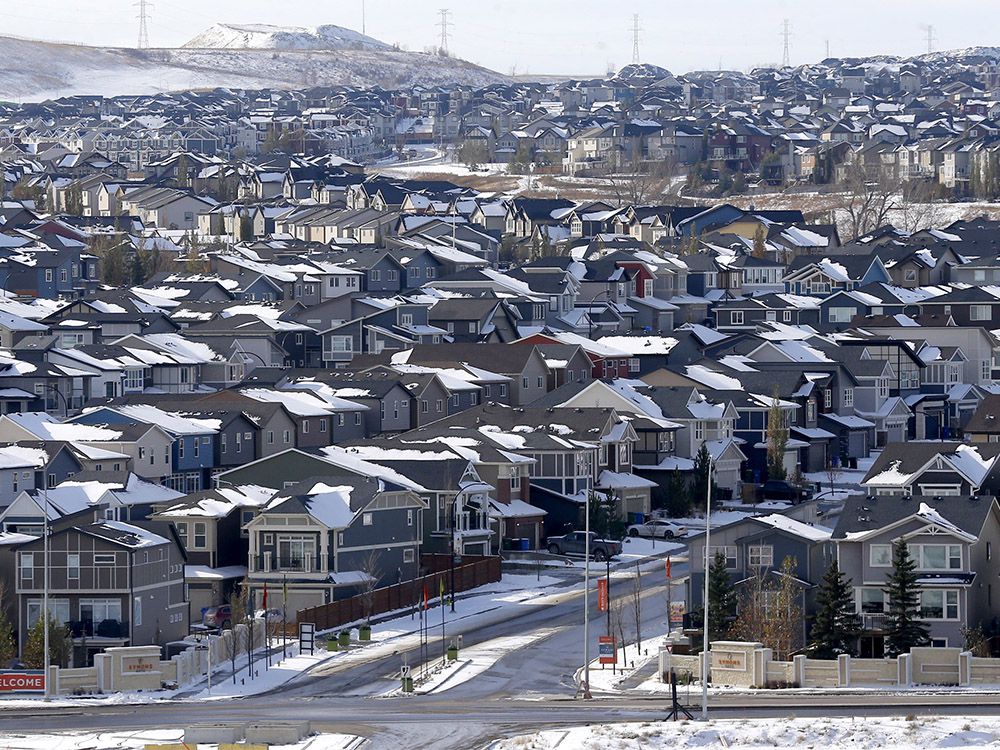 However, the broader recovery remains a concern, with unemployment sitting at 12.6 per cent in Calgary in September.
"We are not in a recovery stage anytime soon in Calgary's economy," Lurie said.
"We continue to see very high unemployment rates, we've had a tremendous amount of job loss — and not just in things that were caused by the shutdown."
Across the province, the economy is expected to contract by 7.1 per cent this year, before growing by about 3.3 per cent in 2021, according to ATB Financial.
ATB director of research Rob Roach said the forecast assumes the world will not return to the same level of lockdowns as it saw last spring.
Seeing oil prices slip below $40 a barrel is not unexpected, but demand should come back as the second wave of the coronavirus recedes, he said.
"The economy is not broken. In fact, it is remarkably resilient, with (international) borders being closed, a pandemic in the mix, oil prices being low," Roach added. "It's hard not to see it as a fragile period."
It's hard to disagree.
Speaking to the Calgary Chamber in an online speech, Kenney said the province has been grappling with a
triple dose of trouble this year
: a pandemic, oil-price decline and the largest economic contraction since the 1930s.
The premier also spoke about the province's $1.5-billion investment in Keystone XL. The cross-border oil pipeline could be impacted by Tuesday's U.S. election if Joe Biden wins the presidency. He has
promised to cancel the project's permits
.
"If we end up with an administration seeking to abrogate a presidential permit on that border crossing, that is a very problematic precedence that could be applied to other Canadian export pipelines," the premier said.
"Whoever wins, our No. 1 goal will be to protect that market access to the United States for our energy products."
A myriad of economic issues face the province today and uncertainty surrounding the pandemic remains the biggest wildcard.
There is also confidence the foundation of Alberta's economy remains solid and the conditions for future growth exist, said interim chamber CEO Murray Sigler.
"Everyone realizes and recognizes we haven't turned the corner yet," Sigler said after the event.
"It's not a magic wand or magic potion kind of hope; it's a reality-based hope that will provide some confidence."
Chris Varcoe is a Calgary Herald columnist.
You can read more of the news on source