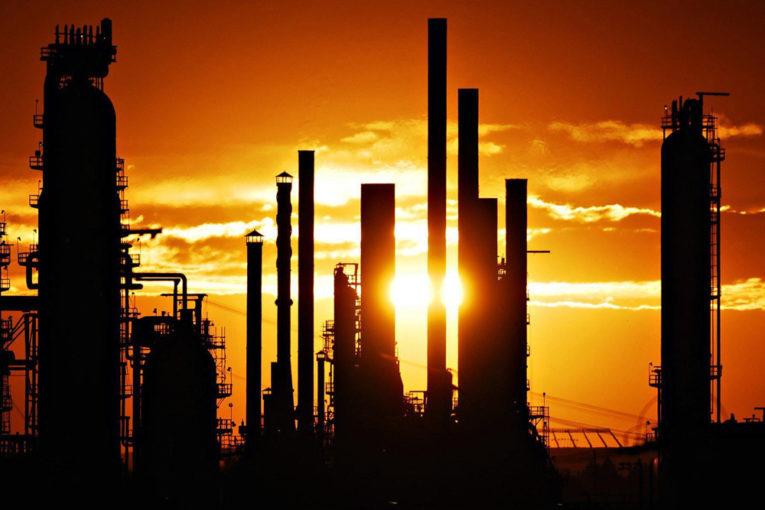 Amid a torrent of negative economic news, a tiny glimmer of hope has appeared on the horizon for Alberta.
The Organization of Petroleum Exporting Countries and its allies reportedly brokered a deal Thursday to cut back on oil production, just a month after launching a devastating price war that has shaken the industry's foundations.
The tentative accord came after the cartel and several oil-production jurisdictions, including Alberta, took part in a conference call designed to bring stability to an oversupplied market that's seen demand evaporate with the coronavirus pandemic.
"I desperately hope this is true, that they not only come to this agreement today but that they implement the agreement and do so for a long time to come," Premier Jason Kenney said Thursday morning, as news of a pact trickled out.
While it's not a done deal yet — late reports indicated Mexico had refused to agree to any cuts — securing a cease-fire between the world's largest oil-producing countries is critical for Alberta and Canada.
Since the OPEC+ group, as it is called, fractured in early March over the issue of sharing production cuts to respond to the fallout of COVID-19, Russia and Saudi Arabia have been pumping out more oil.
The deal would apparently see both countries lower their production to about 8.5 million barrels a day, according to Bloomberg News.
"It really does help and it really is important, but it's like putting your finger in a dike and the river is still coming in," said Tamarack Valley Energy CEO Brian Schmidt.
Prices for benchmark West Texas Intermediate crude plunged to just US$20 a barrel in mid-March, triggering losses, layoffs and more than $7 billion in capital spending cuts by Canadian producers.
Globally, oil and gas spending reductions now top US$67 billion, according to RBC Capital Markets.
The conflict has led to one of the darkest periods facing the sector, with international supplies increasing and oil demand eroding as governments around the world take measures to slow the spread of the virus.
Details of the OPEC agreement will be crucial, as well as a commitment by cartel members to live up to their promises.
But the fact the squabbling factions reached an understanding Thursday is critical in moving forward.
"If the alternative is nothing happens, that is fundamentally a worse place, particularly for Canadian producers and much of Canadian production, which has borne the brunt of really, really low prices," said Ian Nieboer, managing director with RS Energy Group, a part of Enverus.
"It is not the answer, but it is perhaps a little glimmer of light at the edge of the horizon."
Yet, oil markets remain skeptical and the deal could still unravel. WTI oil prices fell US$2.33 on Thursday to close at $22.76 a barrel.
While the accord could help repair one of the major issues facing the industry — a price war — the market remains focused on oil consumption falling, with estimates global demand is dropping by 20 per cent or more due to COVID-19.
"Today's framework for an OPEC cut of some 10 million barrels of global production is a historic number, but certainly still not large enough to offset the peak in demand destruction," said Michael Tran, RBC Capital Markets managing director of global energy strategy.
"In the back half of the year, I do think that it does provide some reprieve for the oil market."
It appears Alberta, which has already been under mandatory government production quotas since last year, will not be increasing its curtailment cuts.
"We have not been asked to constrain Alberta energy output," Kenney said.
"The main concern in OPEC+ is that North American producers not surge production to occupy the space created by their own curtailment, should they do it."
The premier spoke with U.S. Energy Secretary Dan Brouillette on Monday about the situation and noted American producers have already announced voluntary output cuts of two million barrels per day (bpd) due to low prices. It's estimated the Canadian sector will ramp down output by about one million bpd.
While it would be positive for the Canadian oilpatch to see an international deal reached, a lot of harm has already been done to energy markets that will take a long time to repair. The virus outbreak and oil-price war have caused inventory levels to fill up around the world.
"The damage to the Canadian energy sector will be longer lasting due to the liquidity crisis triggered by these market manipulations. The other reality is there is nothing OPEC can do to stop the COVID-19 pandemic," Tim McMillan, head of the Canadian Association of Petroleum Producers, said in a statement.
However, an agreement should put off the worst-case scenarios, such as negative pricing for Western Canadian Select heavy oil, which Kenney has warned could occur.
"It buys us time. It's not the solution," said Schmidt.
A meeting of the G20 energy ministers, including federal Natural Resources Minister Seamus O'Regan, is scheduled for Friday. O'Regan spoke with Brouillette on Thursday and, in a Twitter post, said the two countries "will work together at the G20 to get oil prices stabilized."
For Alberta, the prospect of an OPEC+ agreement arrives as the economic body blows keep on landing.
A new Statistics Canada report Thursday shows the country lost more than one million jobs last month as businesses shut down due to the virus.
In Alberta, more than 117,000 jobs disappeared. The unemployment rate jumped up to 8.7 per cent from 7.2 per cent in February, although the figure will likely be far higher for April.
There are many colossal problems facing Alberta's economy today. More job losses are likely to come and many businesses may not re-open once the pandemic passes.
For realists looking across the landscape, it's a forbidding environment.
But an end to the oil-price war is a necessary first step to rebuild a hard-hit economy.
Chris Varcoe is a Calgary Herald columnist.
You can read more of the news on source