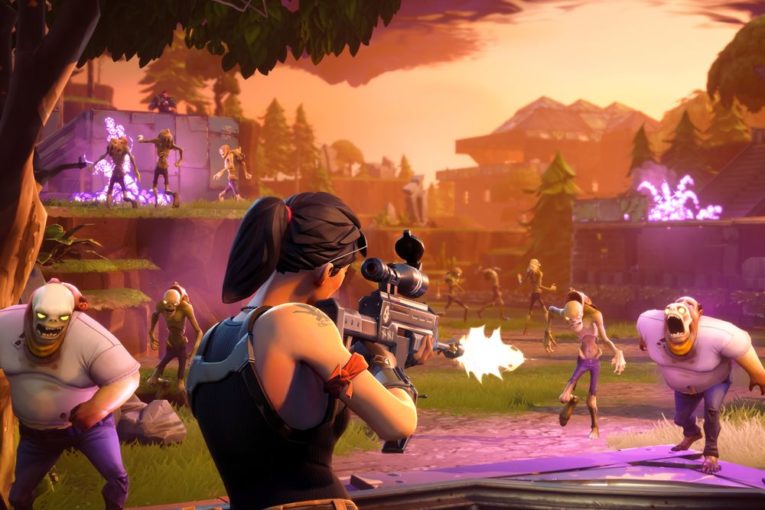 Building oil pipelines in Canada has been compared to a game of Snakes and Ladders, where one roll of the dice could propel a project ahead or push it back several steps.
In reality, it's more like the popular video game Fortnite: players leap out of a plane on blind faith, with a parachute and big intentions to start building on the land below.
Then, the battle really begins to see who's left standing. (Ask a teenager if you need more details.)
Ok, it's a bit of an exaggeration to equate the country's pipeline quest to a virtual Battle Royale, but it seems with every step forward, another fight lurks around the corner.
On Thursday, some good news arrived for proponents who want to see the Trans Mountain expansion and Enbridge's Line 3 replacement project built.
However, another bump emerged in the United States for Keystone XL that potentially could add months to the timeline of TransCanada's $8-billion energy project.
It's enough to make Albertans want to stand up and scream, as the province watches billions of dollars in foregone oilpatch revenue and government royalties frittered away annually.
Alberta Energy Minister Marg McCuaig-Boyd wasn't disappointed by the latest issue facing Keystone XL, but philosophical about the circuitous route ahead.
"I am learning that as you start to move forward, sometime there is an obstacle here and there," she said in an interview.
"I honestly feel we are closer than ever to getting these pipelines built and getting top dollar for our resources."
Optimism is a necessary commodity in the face of new problems hampering Canada from getting its oil to customers in the most efficient way possible.
With pipelines full and space being rationed to shippers, record amounts of crude are now being exported by rail, driving up costs for producers.
The price differential between benchmark West Texas Intermediate crude and Western Canadian heavy oil has been widening this summer.
On Friday, the price discount stood at US$29 a barrel and analysts expect it will remain range-bound for the next two months as BP's Whiting refinery — the largest consumer of Canadian heavy oil in the U.S. Midwest — undergoes maintenance.
"The differential could hover at $25 to $28 (a barrel) over the next few months — even that might be optimistic — but it is definitely going to stay wider than what we thought," said analyst Martin King of GMP FirstEnergy.
Against this backdrop, the three main projects that could unlock the bottleneck — Keystone XL, Line 3 and the Trans Mountain expansion — slowly chug ahead.
Trans Mountain received a green light Thursday from the National Energy Board to start construction on key segments of the pipeline's expansion, which is designed to almost triple the amount of oil moving from Alberta to the Pacific coast.
The NEB's announcement will allow work to begin from the Edmonton area to a region north of Kamloops.
Meanwhile, construction on Enbridge's Line 3 replacement project began in Saskatchewan and Manitoba earlier this month. Company officials expect the project will be operating in the second half of next year, making it the nearest project to completion.
However, Keystone XL faced another impediment this week.
A Montana federal judge ordered the U.S. State Department to perform an environmental review of the line's revised route through Nebraska — a path approved by that state's Public Service Commission.
The decision could be appealed, or the judge might accept a draft review released last month completed for the U.S. Bureau of Land Management.
TransCanada said Friday it is examining the decision, but doesn't anticipate the ruling will affect construction-preparation work it's now doing.
A final investment decision on Keystone XL hasn't been made, although the company has been gearing up to position itself for construction in 2019.
Retired TransCanada executive Dennis McConaghy said the latest U.S. court ruling has the potential to delay the development, although likely not for long.
"It adds more risk and uncertainty, but … TransCanada hasn't given an indication this is this straw that's broken their back on the project. They are going to persevere," he said.
Perseverance is another necessary element for pipeline proponents, given the sheer number of twists and turns facing proposed energy infrastructure.
In the spring of 2017, a report by energy consultancy IHS Markit pointed out the average major Canadian pipeline proposal had taken five years to move through various regulatory hoops.
Flash forward 16 months.
The big three developments have all made progress, navigating through regulatory and judicial challenges and winning key government approvals. But a warning by IHS that rail would be needed to get oil moving out of Western Canada has come to pass as the clock has kept ticking.
"There is increased scrutiny on every little step" in the process, said Kevin Birn, IHS Markit's director of Canadian oilsands.
"The reasons there is so much scrutiny is there's so much at stake."
It's taken a lot of time, effort and money for all three developments to get within striking distance of the finish line. All three will eventually be needed if Canada wants to significantly increase its oilsands output in the next decade.
However, the lesson from this week is each project will continue to face committed opponents and potential hurdles that could sidetrack new oil and gas infrastructure.
"Every one of these projects can have new setbacks in the courts and every day is a new test of the resolve of authorities to enforce it," added McConaghy.
"We should expect each will be progressed, but they all face — because it's a sign of our times — potential setbacks."
Chris Varcoe is a Calgary Herald columnist.
You can read more of the news on source