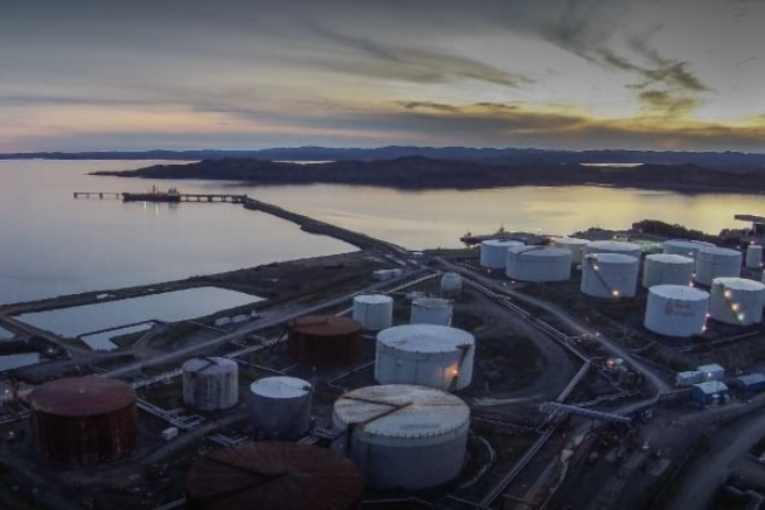 NEW YORK, Aug 17 (Reuters) – A co-owner of the Come By Chance oil refinery in Canada is suing his partner for about $5.8 million in a New York state court over allegations of unpaid dividends and misused investments, according to court papers filed on Friday.
Neal Shear, who bought the struggling 130,000 barrel-per-day Come By Chance refinery in Newfoundland in 2014, accused Kaushik Amin, his partner in the plant, of failing to pay him a $5.45 million shareholder dividend as well as $326,000 under a separate agreement. Amin may have diverted refinery proceeds for his own personal investments, the court papers alleged.
Reuters reported last month that the former oil traders were at odds over a potential sale of the refinery amid a disagreement over the sale price.
Before teaming up to acquire the refinery, Shear ran Morgan Stanley's commodities business and Amin traded commodities at Lehman Brothers and UBS.
Earlier this year, their company, North Atlantic Refining Limited (NARL), paid a dividend of about $25 million to some but not all of the shareholders, Shear alleges.
Shear also alleges that Amin diverted monies paid from the refinery to a consulting company called Silverpeak Partners for unrelated financial investments, according to the civil court papers.
The court dispute is not related to the operation or performance of the refinery, Shear said in a phone interview on Friday. He noted the filing is a summons, and not a full civil complaint.
"I hope and intend to resolve these disputes without ever needing to file a complaint," Shear said.
Amin did not immediately return phone calls seeking comment.
The pair were once on the same side of the legal table.
In 2016, oil major BP alleged that NARL violated its crude and product supply agreement by failing to maximize yields at the refinery in Come by Chance, Newfoundland.
Among other things, BP alleged that NARL ran the refinery at high rates when it was not economical in order to exploit a unique clause in their contract that allowed NARL to earn a higher profit on oil refined in excess of 90,000 barrels.
NARL won a partial victory in arbitration before the case was eventually settled.
You can read more of the news on source