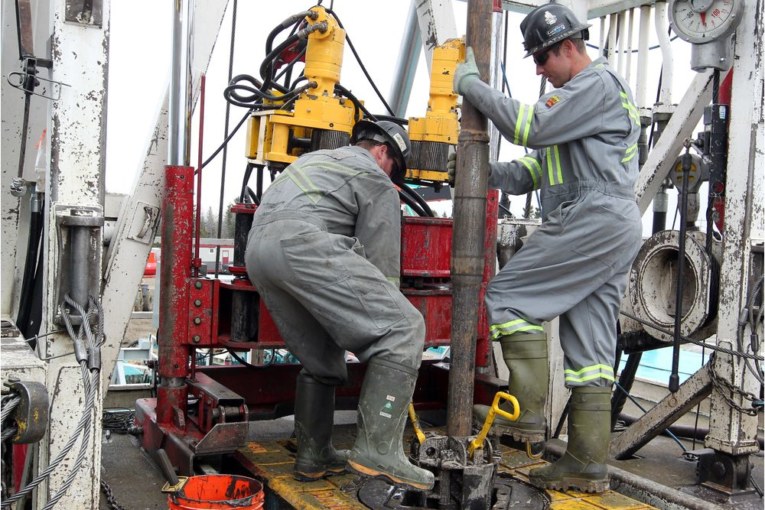 Is a low offer in hand worth more than the lure of a better one — or two — in the bush?
For investors in Trinidad Drilling Ltd., that's one of the tantalizing questions to consider as they mull a hostile $947-million takeover bid by suitor Ensign Energy Services Inc.
Ensign's all-cash offer of $1.68 a share was launched last month, just days after Trinidad wrapped up a strategic review process that didn't find any buyers or secure any deals.
On Thursday, Trinidad's board recommended shareholders reject the bid, saying it significantly undervalues the company.
The Calgary-based driller is now searching for a white knight to arrive and says it has a number of participants involved in a reopened data room.
"Some of them have been in before, some of them are new. We do expect somebody to come forward with another offer that hopefully represents better value for the shareholders," Trinidad CEO Brent Conway said in an interview Thursday.
"There is really no panic to tender to an Ensign offer."
The unsolicited bid expires on Dec. 14. Trinidad's stock closed Friday at $1.79 on the Toronto Stock Exchange.
The battle comes as the drilling sector in Canada has been punished by lower commodity prices in recent years and weak prices for their services.
If a superior offer doesn't arrive, Trinidad is worth more as an independent firm and can continue as a stand-alone entity, Conway stressed. Its drilling business in the United States, where it has a foothold in the Permian Basin, is busy, while the company is seeing more activity in Canada this year.
But Trinidad's share price has been pummelled since the oil price downturn and its takeover of CanElson Drilling Inc. in June 2015.
Trinidad initiated a strategic review in February that ended July 31. Its share price sank to $1.36 just one week later, while Ensign — whose chairman is oilpatch magnate Murray Edwards — launched an unsolicited takeover bid on Aug. 13.
"Trinidad's board has repeatedly failed to present their shareholders with a credible alternative to the value destruction they have presided over," Ensign president Bob Geddes said in a statement Thursday.
A recent report by Peters & Co. noted the deal would double Ensign's U.S. contract drilling market share and expand its international fleet, while bolstering its Canadian presence in the Montney and Duvernay formations.
Another key question facing Trinidad investors is if the company failed the first time around to find a suitable offer, what will be different this time?
"It doesn't bode well for a second formal process to sell the company," said Tim Monachello, an analyst with AltaCorp Capital. "Investors are between a rock and a hard place here."
But Conway said as a result of its internal review, Trinidad revamped its cost structure, cutting staff to around 2,200, selling assets and lowering general and administrative costs by about 30 per cent.
In a release, Trinidad noted it received interest during the first review from "multiple parties, including non-binding proposals with an indicative value in excess of the Ensign offer," although the CEO wouldn't elaborate further.
Eric Nuttall, a senior portfolio manager with fund manager Ninepoint Partners LP, said Ensign's offer is widely viewed "as a lowball bid," but he isn't certain Trinidad can dismiss it and keep operating with the same game plan.
Trinidad was seen in the market as lacking cost control, poorly managing expectations and conducting a badly timed acquisition during the depth of the downturn, he said Friday.
"There has been frustration amongst Trinidad shareholders for the past couple of years, so some probably would welcome an exit," Nuttall said.
"If they turned down the bid, and assuming the plan going forward is just status quo, the stock is going to meaningfully struggle."
On the flip side, Ensign's offer faces skepticism from current investors. Some analysts expect the bidder will have to sweeten the price or include a stock component so Trinidad shareholders aren't simply cashing out at the bottom.
"I am not interested," declared Matthew Wood, a founder and portfolio manager with Vertex One Asset Management, one of Trinidad's largest shareholders.
"Trinidad is like a James Bond movie from the 1970s … It's not going to be one action scene to the next action scene. It's working in slow motion and it's going to take a while. To me, I'm a long-term holder of the stock and I think it's ridiculously cheap."
Michael Tims of Matco Investments Ltd. which has shares in both companies, said he became interested in Trinidad even before the initial strategic review began this year because of its large exposure to the U.S. drilling market, high quality equipment and its forward momentum.
"What we're seeing in the market is exactly what you'd expect," he added.
"Ensign has put a cash bid out there, the board and management have declined it and they're trying to do better — and we're all going to see what happens next."
Chris Varcoe is a Calgary Herald columnist.
You can read more of the news on source