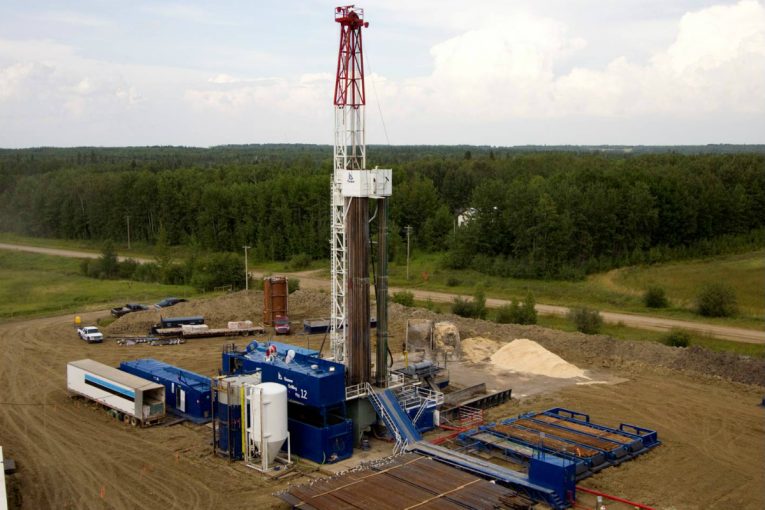 EDMONTON – Thousands of jobs in the oil patch are at risk if governments try to impose the wrong approach to cutting back a highly potent greenhouse gas, says an industry lobby group.
"Let's take the best opportunities as opposed to being very prescriptive," Tim McMillan, head of the Canadian Association of Petroleum Producers, said Monday.
The federal and Alberta governments, with industry support, have announced plans to reduce emissions of methane by up to 45 per cent by 2025.
Methane is a greenhouse gas considered about 30 times more potent than carbon dioxide. Reducing emissions by sealing off leaks and other releases during energy extraction is considered to be one of the easiest and most cost-effective ways to reduce greenhouse gas emissions.
While the province is still considering its approach, Ottawa released draft regulations in the spring.
Environment Canada says its rules would cost about $3.3 billion over 18 years, offset by $1.6 billion in recovered and saleable gas.
But in slides prepared for a meeting with Environment Canada and released to Greenpeace under freedom-of-information legislation, industry pegs the tab at $4.1 billion over eight years.
Energy producers want to reduce that difference through flexibility, said McMillan.
Inspections of wells and other facilities should be focused on sites that are likely to yield the highest reductions, he said.
"A blunt instrument would say that all sites, no matter high risk, low risk, big, small, would need to get inspected three times a year."
But companies should be allowed to focus on "high-risk, high-consequence" sites and inspect others as little as once annually, he said.
The slides suggest industry's plan could achieve 70 per cent of the reductions at one-third the cost. It would, however, cut about two fewer megatonnes of methane.
Industry also wants to be able to average out reductions over the entire industry. McMillan argues that for some processes, such as ones used for heavy oil in Alberta, methane reduction is harder.
"The technology doesn't exist to have the same reduction ability as it does in other parts of the province. We can have a geographic challenge or opportunity where we can maybe invest more heavily for the bigger prize."
Recent research suggests heavy oil sites emit 50 per cent more methane than what industry estimates. McMillan said that research isn't conclusive.
Keith Stewart, climate campaigner with Greenpeace, suggested industry is inflating the costs of the government's proposed approach.
"The provincial government needs to reject the oil lobby's request to set their own rules on when and how they inspect their facilities. We need clear, well-enforced rules on methane because a so-called flexible approach hasn't worked."
The petroleum producers say their approach would cost the industry as little as $700 million over eight years.
In a release, they say it would also lead to $710 million reinvested in Alberta and "prevent the cumulative loss of nearly 7,000 jobs."
Both industry and government may be underestimating the cost of methane reduction. The same paper that concluded heavy oil sites were releasing more methane that previously thought concluded Alberta would have to cut almost twice as much of the gas as it planned to meet the 45 per cent target.
Industry still believes the goal is reachable, said McMillan.
"We've been investing in methane reduction and seeing real gains. I'm quite confident we have a grasp on what the opportunities and the costs of those opportunities are."
[ssba]
---
You can read more of the news on source