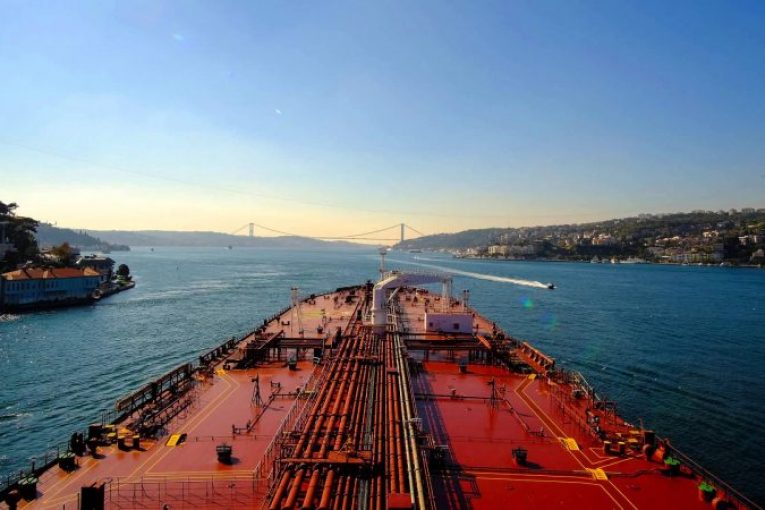 NEW YORK (Reuters) – Oil prices settled higher again on Tuesday, notching a monthly gain of more than 5 percent, but analysts said bullish sentiment that has driven Brent crude to its highest in more than two years could encourage U.S. producers to export more oil.
Brent settled up 47 cents or 0.7 percent to $61.37, close to its July 2015 highs reached earlier this week, and up around 37 percent from its 2017 lows hit in June.
U.S. West Texas Intermediate crude (WTI) settled up 23 cents or 0.4 percent to $54.38, still near its highest since February and close to its highest in more than two years.
Traders and brokers said investors were adjusting positions after price rises of around 5 percent in October.
For the month, Brent was up 6.7 percent, while WTI rose 5.2 percent. WTI's discount to Brent has widened to nearly $7, making it attractive to exporters.
"The large differential has opened the door on regional arbitrage, driving a spike in U.S. crude exports over recent weeks," BMI Research said in a note.
U.S. crude exports have jumped to close to 2 million barrels per day (bpd) and production has risen almost 13 percent since mid-2016 to 9.5 million bpd.
"The problem is as soon as prices move up it's too easy for U.S. producers to add another rig or another completion crew," said Stewart Glickman, energy equity analyst at CFRA Research in New York, "Then they increase production and you're back where you started."
Market watchers are looking ahead to weekly energy data from the American Petroleum Institute at 4:30 p.m. EDT (2030 GMT) on Tuesday and from the government at 10:30 a.m. on Wednesday.
Eleven analysts polled ahead of inventory reports from the industry group American Petroleum Institute (API) and the U.S. Department of Energy's Energy Information Administration (EIA) estimated, on average, that crude stocks were forecast to have fallen 1.8 million barrels in the week ended Oct. 27.
But analysts said inventory numbers remain high.
"The inventory numbers have come down but the five-year average is still around 400 million barrels," said Glickman, "So we still have a ways to go."
Iraq's move to increase oil exports from its southern ports by 220,000 bpd to 3.45 million bpd to make up for supply disruptions from its northern Kirkuk fields also weighed on prices, traders said.
Bullish sentiment has been fueled by a pledge by the Organization of the Petroleum Exporting Countries, Russia and other exporters to hold back about 1.8 million bpd in oil production to tighten markets.
OPEC's adherence to its pledged supply curbs rose to 92 percent from September's 86 percent, a Reuters survey showed, as top exporter Saudi Arabia continued to pump below its OPEC target and output in Venezuela, in economic depression, declined further.
OPEC oil output fell this month by 80,000 bpd, as exports from northern Iraq dropped and other producers maintained adherence to the supply cut deal.
OPEC is scheduled to next meet at its headquarters in Vienna on Nov. 30.
You can read more of the news on source