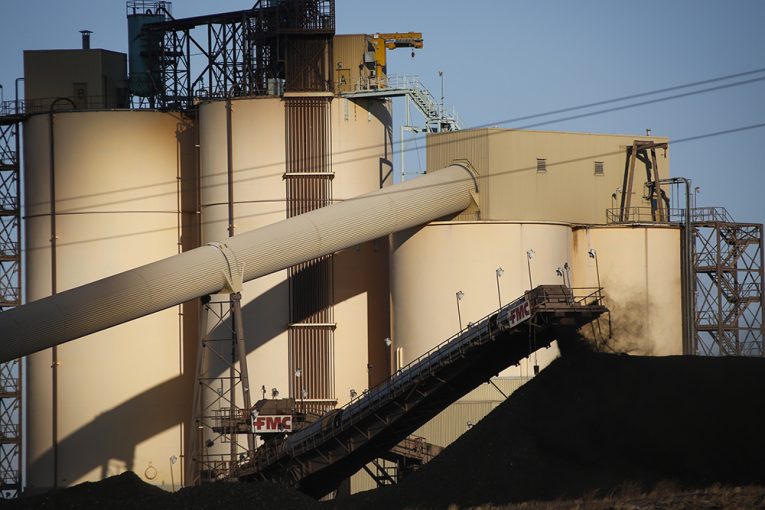 Alberta's rural communities fearing devastating effects of coal plant shutdowns are looking to renewable energy to aid their struggling economies, but there are concerns wind and solar power will not generate long-term jobs.
The town of Hanna expects a major blow to its local workforce when a coal mine shuts down and its coal-fired power plant converts to natural gas, which won't require nearly as many jobs.
Like other communities across the province, Hanna has been looking for ways to fill the void as the provincial government snuffs out coal power by 2030, as part of its climate change agenda.
Armed with a recent study that shows the town gets plenty of sun and wind, Hanna wants to attract green power companies, a major priority for the Notley government.
Ironically, the town faces hurdles imposed by the province. Hanna is awash in Crown land, but Alberta rules don't allow renewables on these public areas.
Mayor Chris Warwick wants the province to remove this irritant for green projects and give coal communities special consideration when awarding renewable power contracts.
"They are reinvesting a lot of the carbon emissions levy back into renewables, so we think it's only fair that we get maybe the lion's share of the possible investment," Warwick said.
Warwick's community recently secured a $450,000 grant from the province to implement a consultant's recommendations to diversify the town's economy, from attracting renewable power to allowing home-based businesses to share retail space.
The grant came in response to an application from the town and is separate from the province's wider plans to aid coal communities with regional economic development, retraining and other support for workers.
An advisory group is expected to finish its report on proposed assistance for these rural areas this fall, a major delay from previous assurances it would be ready in early 2017.
Economic Development Minister Deron Bilous, who is holding town halls in coal communities this week, said he has been talking to his cabinet colleagues about Warwick's requests, noting there have been exceptions where Crown land was offered up for renewable projects.
Bilous's town hall tour comes weeks after a report by Herald columnist Chris Varcoe revealed coal communities were fed up with a lack of information on how the province will help them replace a major source of employment.
"We acknowledge we need to improve communications with workers, families, communities and with municipal leaders," he said.
Al Kemmere, of the Alberta Association of Municipal Districts and Counties, said other coal communities are also looking at renewable power to help support their economies.
Still, Kemmere said while solar projects and wind farms generate considerable construction work, they won't bring scores of long-term jobs these rural areas will desperately need once their coal facilities shut down.
"It's not that they are turning their back on it, but it's not the Hail Mary approach to this problem," Kemmere said.
Capital Power employed roughly 166 construction workers to build its 150-megawatt wind farm near the central Alberta community of Halkirk.
But the facility, which can produce enough power for 50,000 homes, employs just 18 permanent employees for maintenance and operations, according to a recent report by Columbia Institute.
In Hanna, ATCO Ltd.'s coal-fired electricity plant and the Westmoreland Coal mine that supplies it employ a combined 200 people, many of whom earn close to six figures. Warwick estimates that losing all of those jobs would be the equivalent of 93,000 positions evaporating in Calgary.
The mayor believes about a third of the coal workforce in Hanna, or roughly 60 positions, will survive the transition as ATCO converts its facility to produce power from natural gas and the mine shuts down.
The town is in talks with a renewables company that could open a solar panel production facility in Hanna, though Warwick said the proposal is in its early stages and must clear many hurdles, such as ensuring there is sufficient demand.
The mayor said the facility could bring about a dozen jobs.
"We need to get rolling on replacing these 100 (coal) jobs," Warwick said.

You can read more of the news on source